What I Wish I Knew Starting College
Starting college is full of so many firsts for so many people: the first time away from home, the first time living with someone new, the first time being alone, and so many more. Before I started college, I tried not to think about it too much because I didn't want to set any expectations. Starting college led me to so many experiences I never could have even imagined, but there were a few things I wish I knew before I started college that would have helped me alleviate pressure or understand myself better. If I could write a letter to my past self, here's what I would say. 
First, it's okay to not know exactly what you want to do yet. Starting college is stressful because everyone wants to have an answer to the "what's your major" question and it seems like everyone has everything already figured out the minute you step on campus. The reality of it is, only a few people really know what they want to do. Most people might know their major or interests but maybe haven't decided on a career path yet. Many people think they know what they want to do, and then decide differently and change their major. And some people just flat out have no idea quite yet what they want to do. When I started college, I was on a completely different path than I am now, and I didn't expect to change my mind when I started. It took me a little while and a little academic experimenting to understand truly what I wanted to do. In addition to that, it took me a little while to find out that I didn't have to want to be a doctor to be in STEM, like all the people who surrounded me were. But truthfully, when you're starting college, it's okay to not know what you want to do quite yet, and it's okay to change your mind. 
The next thing I wish I had really taken to heart before starting college is that it's okay to ask for help, and there are so many resources on a college campus that are literally just there to help you, so take advantage of them. Before starting college, I had good relationships with my teachers, but I didn't really approach them for extra help often or seek out outside help. During college, the key to success in some of my harder classes has been seeking out office hours or help labs. These resources are essential to doing well in difficult classes, and it really isn't an inconvenience to people involved because that is really what they are paid to do. Not only in academics, but any part of your life you have a question on or are struggling with, there is someone who wants to help you, and you shouldn't be afraid to ask or approach them. This can take form in many ways- it might be your RA, someone working at a front desk, or something as simple as a random person. Almost always, people are going to be willing to help you or give advice when you just ask, and I know that might seem scary, but it really isn't. Just do it.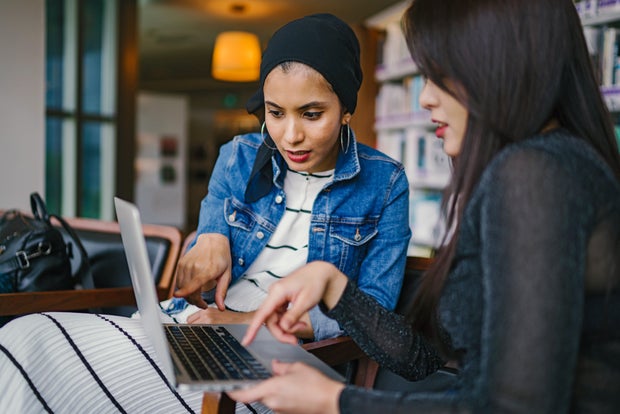 Photo by mentatdgt from Pexels Your first year of college will be a time of tremendous growth. Your relationships will be deeper, you'll start to get to know yourself better, and you might change a lot from who you were in high school. There will be a lot of struggles, some drama, and hardships to overcome, but you will grow so much and come out stronger because of it. Try to remind yourself that you're exactly where you need to be and it's okay to need help, and you'll be golden.