Technology is Feeding our Makeup Addiction
On a college budget, it is very hard to purchase name brand makeup products that everyone has been raving about. While many feel that it is important to stay up with the trends, it is just as easy to purchase dupes for today's hottest products on the market. The trouble, though, is finding these products and making sure they have the same effect as the product you are trying to mimic. While it may be stressful, it is so much easier to find reviews of products and makeup lines online, with the creation of social platforms such as youtube, and apps like Brandefy. 
If you are new to the makeup world in general, youtube is a great platform to explore your options and find what drugstore/cheaper brands are right for you. By watching reviews made by individuals with more experience, you are more likely to find products that will become your next go-to's for years to come. One example of how you can use this platform to broaden your knowledge on makeup and makeup dupes that are out there is to watch comparison videos. One highly recognized influencer that has made these videos in the past is Jeffree Star. I myself have found my all-time favorite bronzer with his channel, which has saved me so much money in the long run. On average, high-end bronzer can cost 30-40 dollars, such as this Fenty Beauty Bronzer. However, Jeffree Star made a video which is linked here, in which compared the Physician's Formula Butter Bronzer to a high-end alternative and deemed this dupe as the better formula, due to the fact that it stayed on the face longer and it had a better-feeling texture on the skin. This Bronzer is only 8 dollars, compared to the pricey high-end option. There are videos out there for every makeup product you can think of, highlighter, mascara, brow pencils, you name it. Just search for what you're looking for and there is bound to be an influencer who has cracked the code on a cheaper option for you.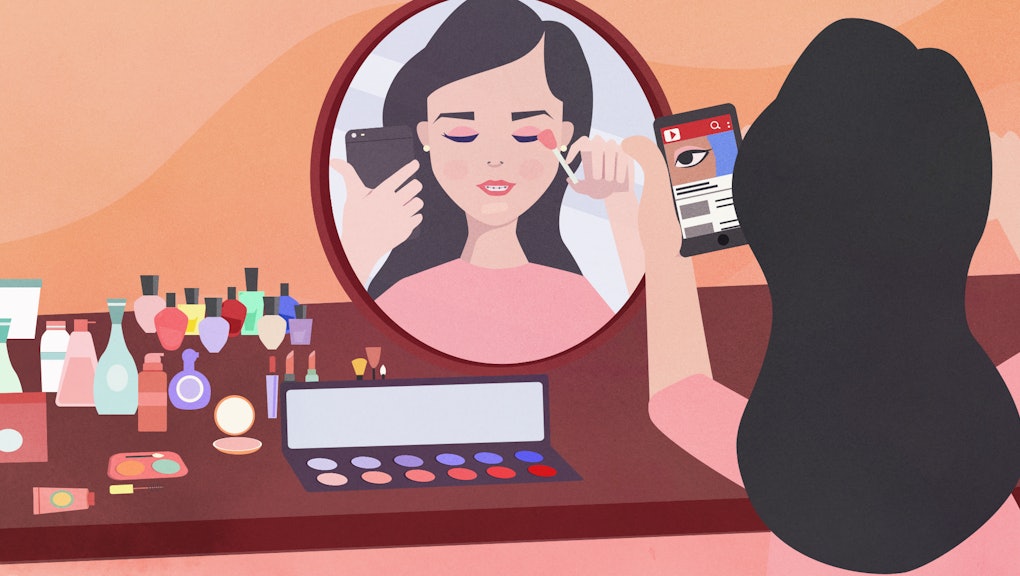 If you're looking for a specific dupe to a product that is on your radar, there is also a way to find these products easily to save you from the high-end prices. There are now apps on the market that allow you to browse cheap options that available on the shelves, such as the app by the name of Brandefy (They also have a website that can be helpful if you are not wanting to download an app). Allowing you do browse high-end to low-end comparisons by category, it is easy to select the type of makeup (or find the certain makeup product you are looking for) and compare it to a cheaper, much more affordable on a college budget, option. When personally looking through this app I was searching for a cheaper version of The Sugar Glow Kit Highlighter by Anastasia. The app has multiple dupe comparisons and I was able to find the product that is most similar to the kit, which was the Shop Miss A Perfect Pressed Highlighter. You guys, this highlighter is literally one dollar. The review stated that it was highly similar to the original product and was a certified alternative. The app also allows you to request comparisons so that you don't have to waste the money comparing the products yourself. It is also important to note almost every review on this app indicates if the products being compared are cruelty-free, which is another factor that so many of us consider when making a purchase, making the decision process 10x easier. So, if you are looking for a surefire way to search through cheap comparisons to the most wanted products that are sold today, this app is going to be your new best friend. 
Whether you and up exploring comparisons on youtube or through a third-party app, today's technologies have made it SO much easier to compare expensive makeup options to dupes and shop budget-conscious; and why wouldn't we want to do that.