A once-crowded Democratic field, which consisted of 27 candidates at its largest point, tapered down to just four going into Super Tuesday. Bernie Sanders and Joe Biden were launched into the frontrunner positions for the Democratic nomination as the biggest day of the 2020 primary wrapped up. While the Sanders base has been solid throughout the race, Biden struggled to gain traction early on. The 48 hours following Biden's massive victory in South Carolina on February 29th changed everything. After a pair of unfavorable results in South Carolina, fellow Democratic competitors Amy Klobuchar and Pete Buttigieg dropped out of the race and endorsed Biden's campaign. This series of events translated into a major boost to the Biden campaign, resulting in a Super Tuesday victory that shocked the nation.
Although Democratic delegates are distributed proportionately to vote percentages, Biden's victory provides momentum that his campaign has yet to experience. As it stands, the former Vice President leads the field with 627 delegates, trailed closely by Sanders with 551 delegates. The next closest candidate was Elizabeth Warren, however, following her disappointing results on Tuesday—including a third-place finish in her home state of Massachusetts—she announced this morning that she was dropping out of the race. Biden's closest moderate competitor, New York City Mayor Michael Bloomberg, dropped out on Wednesday after achieving just 12 delegates on Super Tuesday. With a newfound lead and no moderate competition, Biden heads into the final state primaries with the clearest path to victory.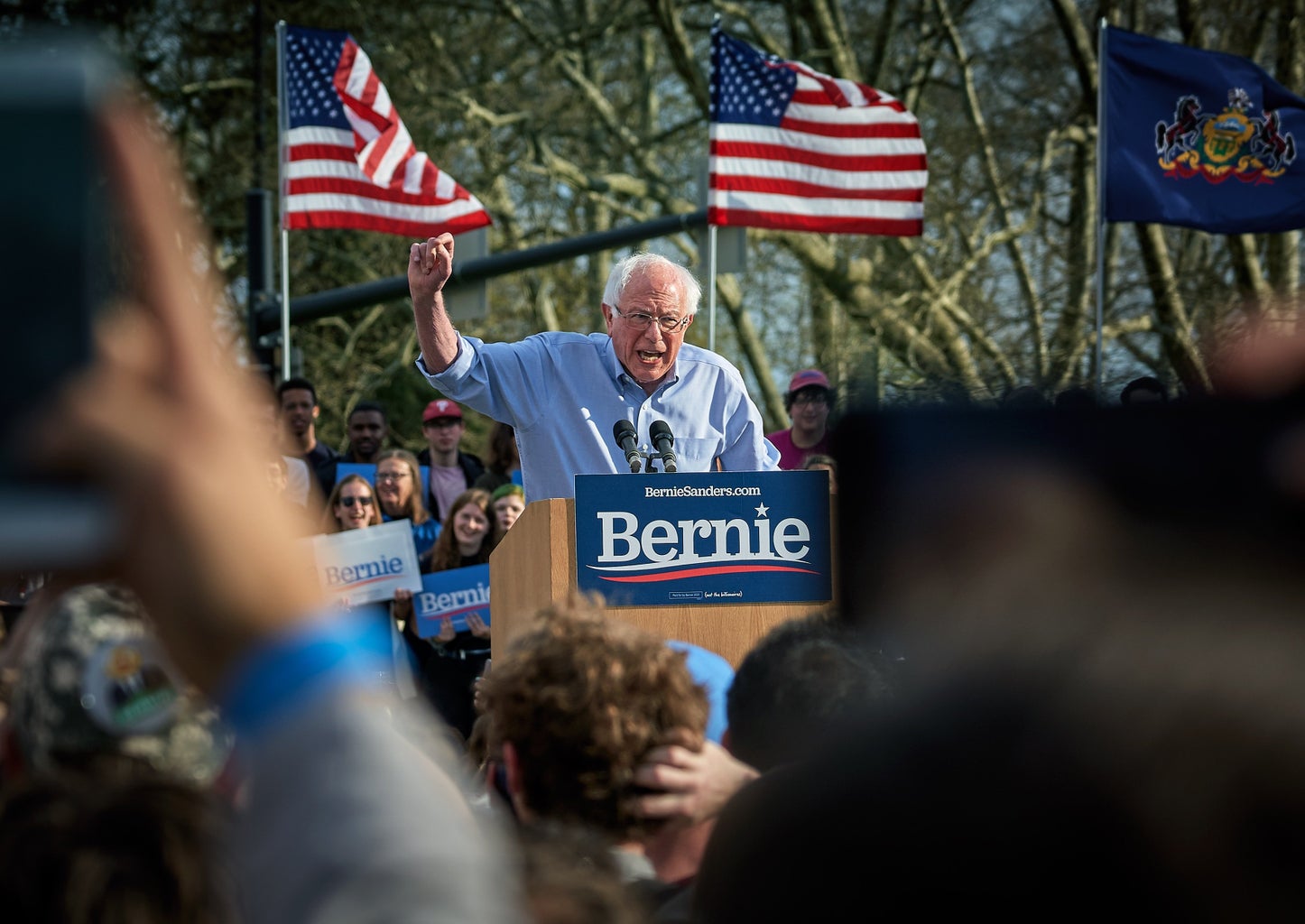 While individual frontrunners usually emerge from the Super Tuesday primaries, this year, the field was simply whittled down. Although Biden took home a majority of the delegates, Sanders did not suffer a complete loss on Super Tuesday. In fact, Sanders took 33.8% of the largest prize – California – which distributes 415 total delegates (total percent may change as California continues to tally votes). Furthermore, with 37 Democratic primaries left, Sanders is far from out of the race. Just as it was days prior to Super Tuesday, the race for the Democratic nomination is just too close to call.
Currently, the United States' Democratic base faces a decision between a self-proclaimed Democratic Socialist and a more central, moderate Democrat. As far as some Democratic voters are concerned, the differences between Sanders and Biden are immense; however, each candidate presents a more progressive message than previous primaries have ever produced. With such groundbreakingly progressive models, one could argue that this ultra-competitive primary is the best-case scenario. This is because, regardless of who wins the Democratic nomination, the winning candidate will have to sell their policies to both Democrats and Republicans during the last legs of the presidential election. The upcoming primaries present an opportunity for Biden and Sanders to test their platforms against a greater level of scrutiny than they might have as the clear Democratic frontrunner. This high-level of pressure and granular critique will hopefullu produce a stronger nominee for the Democratic party.