Sundance Panel: Women Breaking Barriers
While the Her Campus Utah team was at Sundance, we had the opportunity to attend some panels with our press passes. The first panel was hosted at the SundanceTV Headquarters and was put on by the Hollywood Foreign Press. It was full of inspiring talent that discussed women in Hollywood, and what strides have been made towards equality and what still needs to be done.
On the panel was Octavia Spencer (Hidden Figures, Secret Life of Bees, The Shape of Water),  Kyra Sedgwick (Something to Talk About, The Edge of Seventeen, The Closer),  Jenna Elfman (Fear of the Walking Dead, Damages, Dharma & Greg), and producer Cassian Elwes (Dallas Buyers Club, Aint Them Bodies Saints, Hateship,Loveship). The panel was moderated by two members of the Hollywood Foreign Press Association.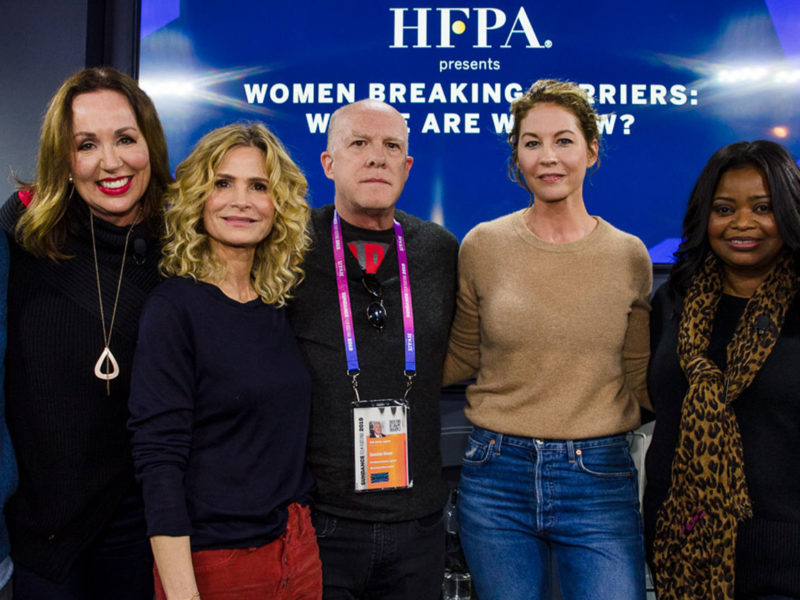 Women have been under-represented in the film industry since...well, forever. Whether it is because men get more lead roles, get paid more, or that they more control over the business as a whole, there is something that needs to change in regards to the way women are treated in Hollywood. There is a myth in that women are not seeking out opportunities in the film industry, but they are. Women have been there through it all, and had to work their way up just like the men. But the difference is that they have always had to work ten times harder than men to get the same opportunities. Because of this, women have had to start forging their own paths and telling their own stories.
One of the realities of Sundance is that only about 20% of the big films that make it to the festival are directed by women because of the struggles of actually getting a movie financed. But on the flip side, about 53% of the competitive films at Sundance 2019 were directed by women. This shows that when a woman director gets the chance to make a properly financed film, she can do great things and make amazing movies.
Another element of inequality in the film industry talked about in regards to Sundance is male vs. female director recognition. Cassion Elwes brought up some information about how, on-average, when a white male director brings his first movie to the festival, it takes him about a year and a half to be offered another directing job. When a woman brings a film, it takes her an average of six years to be brought back to direct again. The way to combat this issue is for men who are currently in the film industry to take time to help support women and to give them the opportunities necessary to succeed as much as men. And for the women out there already making great strides, "if you are a woman in power in Hollywood and you're not reaching down to lift other women up, you are fucking up" (Kyra Sedgwick).
Women are such a large part of the population but are such a small part of the stories we tell. All woman no matter what ethnicity, age, shape, or size need to be paid the same as men. In Hollywood and in every job. Octavia Spencer talked about a recent experience that she had where her co-star Jessica Chastain decided that she wouldn't do the film at hand until Spencer would get paid the same amount as her. They weren't getting paid the same because Chastain is white and Spencer is black, which is ridiculous. So if that isn't a great example of women supporting other women then I don't know what is.
The only man on the panel, Cassian Elwes, was very well spoken about how men can do MUCH better than they currently are. He mentioned that equality is finally something being brought to the table in Hollywood so that we can expect good things moving forward. Cassian Elwes knew that it would be controversial that he was on the panel and made sure to tell everyone that things are getting better and that frankly, "times up." 
It was pointed out in past years to the creators of Sundance that their press was made up of old white men who had very one-sided views through content being presented at/about the festival. So this year, Sundance decided to shake things up. They reshaped the core of their press by changing it to be 63% underrepresented press with more women and people of color. This helped Her Campus Utah allowed us to qualify for press passes, and showed our chapter, specifically, that the Sundance Institute cares about everyone being represented and heard.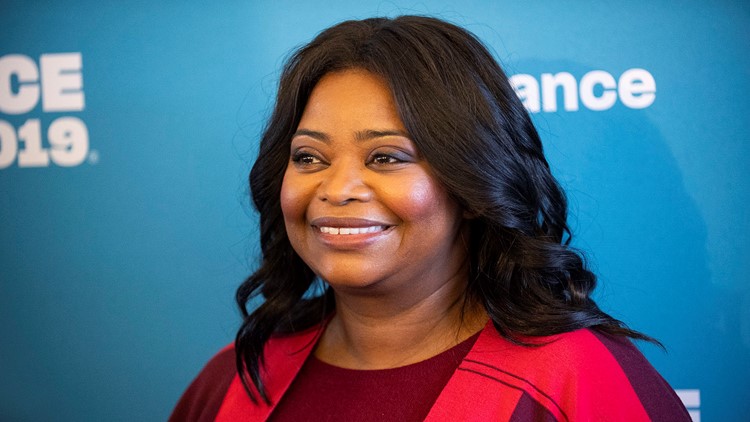 This panel put on by the Hollywood Foreign Press Association was inspiring. Women are so powerful that they are going to be the ones to get shit done. So be sure to make a conscious decision to go see more films directed by women and make it a conversation in your household! And if you are an aspiring women director out there, in the words of Octavia Spencer, "you need to just do it." So go for it! You never know what might happen.