To Stay or Not To Stay With Your Summer Fling
Falling in love is fun. Being in love is even better. But are you really in love with your summer guy? Or are you in love with the fact that your relationship perfectly mirrors the movies?
Summer is the opportune time to let your guard down and to fall in love with that boy you never saw coming. Whether you met him on your study abroad trip, or you met because you two were the only ones left in town over the summer, you're convinced you have found the one. What's even better is that he's head over heels for you too. I mean after spending 3 months of fun, passionate, quality time together how could he not be?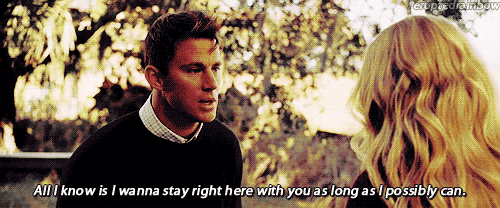 But that was in the summer and it is now officially fall, and you are both different people. I&am not saying that autumn is going to absolutely ruin everything you love birds have; I'm just saying proceed with caution.
Along with beautifully colored leaves, hot chocolate, and warm scarves, fall brings a lot more responsibility. The new semester has just started and there are so many things going on that demand your attention. Make sure if your summer lover sticks around for the fall that he understands you are a collegiette woman. If you still love him I have no doubt you can make the relationship work. It will take a conscious effort however – from both of you.
If the new school year beginning has you stressed out or worried about your schedule you should feel no shame in sidelining your fling.  You come first! Take care of yourself and your responsibilities before you take on caring for another person.
Plus a new school year brings a flood of new faces. Don't tell yourself you have to stay with summer's Romeo. Fall is a perfect time for you both to meet and experience new things and people. If this love is really meant to be it will find its own way in its own time!
Whether or not you decide to stay together, remember what you really want and need in life. Good luck in the new semester!