Romance Series To Start With
I don't know about you, but I always love to read romance novels when I'm in school. With all the reading I do for classes I need a break, and what better way to take a break than to read all the smut? Now with my smutty reads, I have a weakness for brooding dukes, men in kilts, and cheesy romcoms. Mostly because they are just so much fun to read. I don't have to think when I am reading a romance—all I do is have to enjoy myself. I have been reading romance for a year, but when I started reading romance I didn't know where to start. Hopefully, this list can help you find a series that you can start with, or if you are a veteran of romance then maybe you'll find a new series to binge.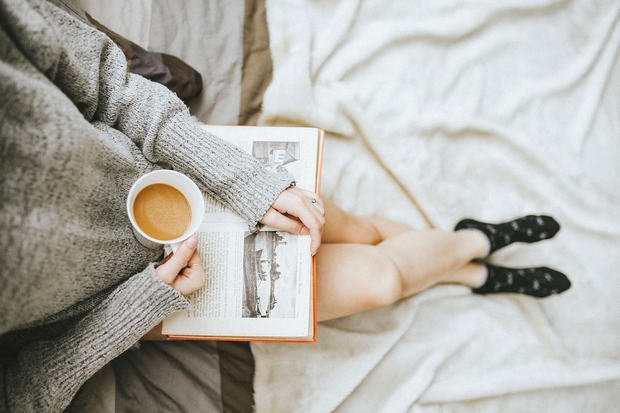 1.

Brothers Sinister Series By Courtney Milan

This is a slow-burn feminist series set in Victorian England. The series follows a set of best friends that went to school together who called themselves the "brother sinisters" because they all were lefthanded and loved to pull pranks. The series is set after their time at school, but even though they have grown older they have not lost their foolish, sinister ways. I read this whole series over winter break and I just couldn't put it down. Between the awesome heroines and the swoony heroes, this romance series is one that I'll never forget.

2.

Reluctant Royals Series By Alyssa Cole

This is a contemporary romance set around a royal family from a fictional country in Africa. It is cute, smutty, nerdy, and inclusive. Everything from kick-butt heroines in wheelchairs, to heroines dealing with ADHD, and super gay heroines. I loved how Alyssa Cole tackled those difficult topics but also was able to keep it super smutty and super fun. When I was reading it over summer break I just could not put it down, and trust me this series has something for everyone.

3.

Spindle Cove Series By Tessa Dare

This is a historical set in a fictional cove called spindle cove, aka spinster cove. The women of spindle cove go there for many reasons, to avoid scandal, to live freely, and or to improve their health. Due to all the reasons to go to spindle cove, there is a large array of strong-willed heroines. Yes, at their core these books are romances, but they also celebrate women doing what they want to do while also getting some action. Ever since I started reading these books a week ago I have yet to put them down, and they have easily become some of my favorite romances that I have ever read.

4.

The Kiss Quotient Series By Helen Hoang

This is an adorable contemporary rom-com that tackles autism by using cute rom-com tropes. I loved both books in this series because they are both about strong heroines going after what they want. The first in the series is a funny gender-bent Pretty Women, about an autistic woman who hires a male prostitute, so that she can learn how to date. The second one is a mail order bride story that made me smile throughout the whole thing. When I was reading them I would not stop laughing, they both were my some of my favorite books that I read in 2019 and I just can't recommend them enough, and I really can't wait for the third book in the series where we finally get to spend more time with swoony Quan.

5.

The Montgomery / Taggert Family Series By Jude Deveraux

This is an old school romance series, that spans over many generations. It starts in medieval England with hot dukes and eventually makes its way to contemporary America with soft millionaires. This is a wonderful series that you can pick up at any time, and start with any book in the series. I loved reading this series because as time goes on you get little easter-eggs throughout the books that reference the earlier books in the series. Even though this is an old school romance I have loved reading it over the past year. The stories might be all loosely connected by a family tree but I love seeing what happens to all of the Montgomeries and Taggerts. 
With this list, I hope you can find at least one series that you will be able to pick up after having a hard day at college. School is stressful enough on its own, so take a break and pick a romance novel, or two, and enjoy yourself.