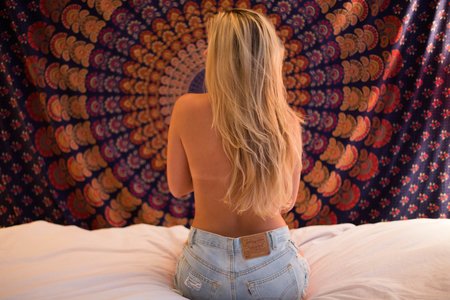 Breanna Coon / Her Campus
Redefining Boudoir Photography
I once heard that your body is home. But before you unpack all your material things, it is a simple canvas, bare walls, empty shelves, and clean showers. There is a sense of joy, simpleness, and excitement to this new space. This is boudoir—the beauty of capturing your bare walls. 
But before it is elegance, it is fear, an undiscovered home is scary. Before, boudoir photography was for the husbands moving into your home with you. Now, women are living alone, not getting married, this does not mean your home is any less yours, and luckily our society is getting more on board with that. We are seeing less for our partners and more for ourselves when it comes to flaunting our crown moldings and grand stairways. Boudoir is allowing room for our most physically intimate form of self-love, the ability to pose, touch, and bond with our skin, lumps and bumps, texture and movements. ​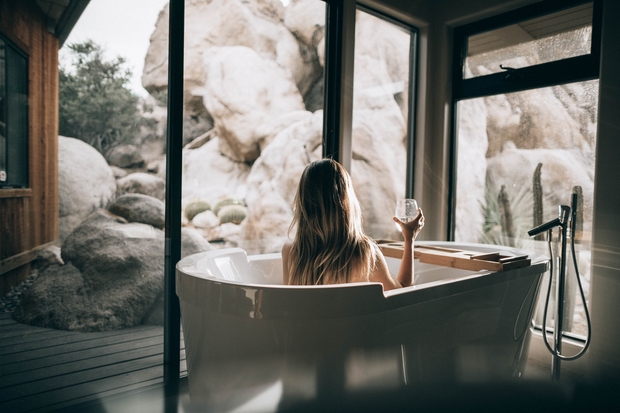 With this newfound elegance that is seeping, it's way into our mainstream media, rather than tucked away in a book or a wallet, it is allowing women to own their bodies instead of getting by as a male body count, because our bodies are not for male pleasure. While that can be lovely satisfaction in whichever kind of relationship you prefer, the evolution of boudoir is going leaps and bounds over that, because of the workers of boudoir photography know that there is more satisfaction that can be found within yourself. The boudoir industry wants women to not only see their naked bodies when they get out of a shower or try a swimsuit on because oftentimes we aren't loving ourselves in those situations. While I'm not trying to put all women together in this low self-esteem category, I am trying to say that women's body image is constantly being tested to extreme highs, causing a large amount of our society to keep guessing our beauty. 
With boudoir photoshoots, you are out of sight of a mirror. The only person who can see you is the photographer, who is guiding you to be the bare beauty they believe you are. In boudoir, you are establishing different poses that you simply can't do (or won't do), in the mirror, therefore making you more diverse than you ever thought possible. Through the scary emotions, you eventually loosen up and own your sexiness and get a lovely set of pictures. When you look at those pictures, you see all of you, not just frontal you in a mirror. It is through boudoir you get to see the bare beauty you are too. And whether you want to share those with the world, with your partner, or keep them to yourself is up to you. Your body is home. You get to invite those who come over, not the other way around, and with boudoir, you get to be comfortable in your beautiful home.