Organic Ways to Boost Skin Condition
Heading out to a meeting in snowy weather with the cold wind blowing, pulling all-nighters to study for mid-term exams. Indeed, keeping up with college life can be exhausting. The next day you wake up and realize you are not the only one in low mode. Darkened undereye area, red blemishes on the dry skin can tell a lot of stories.
A serum that contains Vitamin C, moisturizers rich in skin recovering ingredients, and tiny patches to cover up blemishes may be the items in your mind. But you will be surprised to find out the ways to boost your skin condition with some things you can find in your kitchen. They are inexpensive, and most of all, they are organic. Some of them, you can eat!
# 1. Vinegar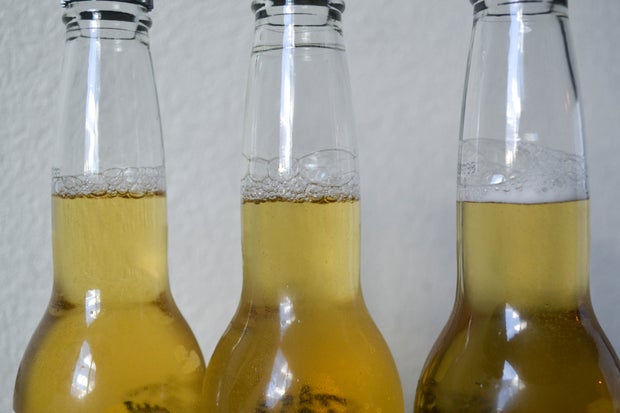 Missy Miller / Spoon
Using slightly acidic fluid controls the pH level of human skin. It also reduces excess oil and sebum that may be clogging the pores. That is why there are quite a lot of people who have utilized edible vinegar to reduce acne. Here is the way to do it. Wash your face with 3 Liter water with 3-5 drops of vinegar. Just a couple of drops are enough to be used on the facial skin without irritating. Healthy acid in vinegar water can be the detoxication remedy for both inner beauty and outer beauty.
# 2. Salt (or Sea Salt)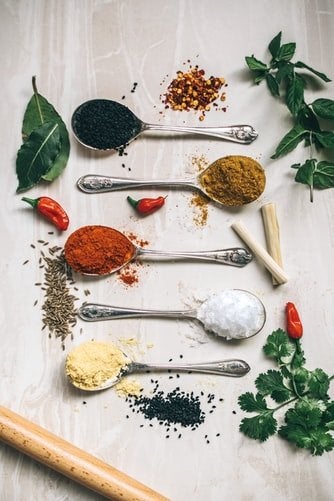 Photo by Calum Lewis from Unsplash
Of course, our skin is designed to keep moisture and discard excessive sebum. Nevertheless, we are constantly exposed to skin-stimulative conditions: staying up until 2 AM, strong and cold wind, and spices in the food. All of them can potentially damage healthy skin. That is why it is important to nourish our skin by using skin-care products daily. Add 1-2 TBL spoon to a good amount of water and apply it on the skin with gentle pressure. Osmotic pressure that the salty water does for the skin, will balance out the water and oil layer. The small grains of salt also acts as a scrub that washes off the dead skin. By doing so, you will realize how much foundation make-up applies smoother afterward.
# 3. Coffee ground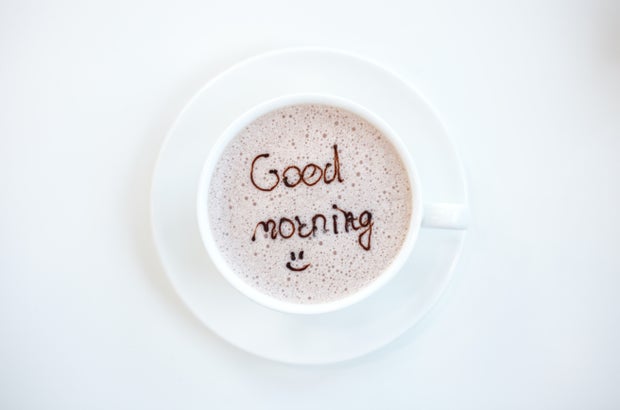 Photo by Jonas Mohamadi from Pexels
Start your morning with a warm cup of coffee to wake your tired soul up. Don't you dare throw away the coffee ground after the morning routine. You will be surprised to hear how the coffee power can replace your $50 body scrub. First, mix the coffee ground with a body lotion. Then, rub the mixture on the cellulite area. The remaining healthy ingredients will help reduce cellulite.
# 4. Contact Lens Solution
If you know it is safe to be used for the eyes, you know it is likely to be hypoallergenic to the skin. Saline solution can be used to soothe the irritation on the skin. Acne or rashes and red area are all types of inflammation caused by some stimulus. Dermatologists often recommend using sodium chloride (0.9% NaCI) for acne-treatment. It is as simple as soaking the cotton pad with lens solution (or artificial teardrop) and apply on the skin. But make sure to moisturize the skin after using the solution, because it can dry out your skin. Follow up with your daily skin-care routine.
# 5. Olive Oil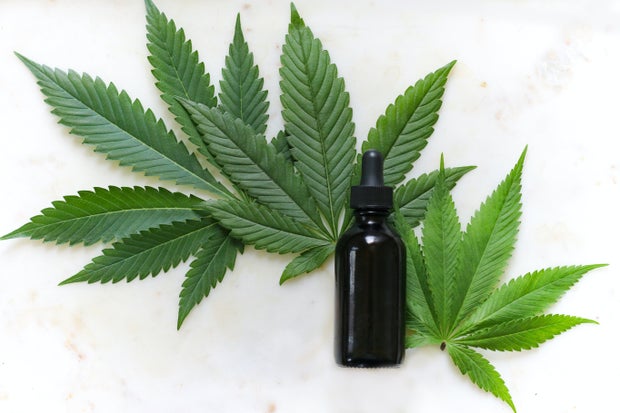 Photo by Kimzy Nanney from Unsplash
Olive oil is rich in Vitamin E, which is a treatment for various skin conditions such as eczema and psoriasis. Another great property of olive oil is that it slows down the process of skin oxidation. An antioxidant is what helps our skin recover from scars, and age-defining lines. If you run out of make-up remover, use olive oil instead. Dab some oil on a cotton pad and gently rub it on the eyelids to remove eyeshadows and waterproof mascara. Cleansing the face using olive is an excellent way to get rid of remaining pearls and pigmentation while protecting the skin at the same time.
Before you try those skin-caring methods, please make sure you are not dermatologically allergic to the ingredients. Most cosmetics manufacturers recommend applying a small amount on your wrist to see if they do not cause any irritation. If not, feel free to share your own experience trying it out!
I hope the remedies with organic ingredients were helpful and informative. Stay tuned for the next beauty secret!