The Only Four Bags You Need For All Four Years of College
Packing for college is a lot. Not only do you have to decide what to bring from a closet that has likely held 18 years of outfit inspo, but you also need to pack laundry sundries and kitchen supplies, all to fit in a tiny dorm room. The last thing you want to do is untangle a dozen purses you've been holding onto since middle school and decide which ones to bring. Lucky for you, you will likely only need four bags to get through your entire college experience. Read on to find out which purses to pick and skip when it comes to school. 
1. A Good Backpack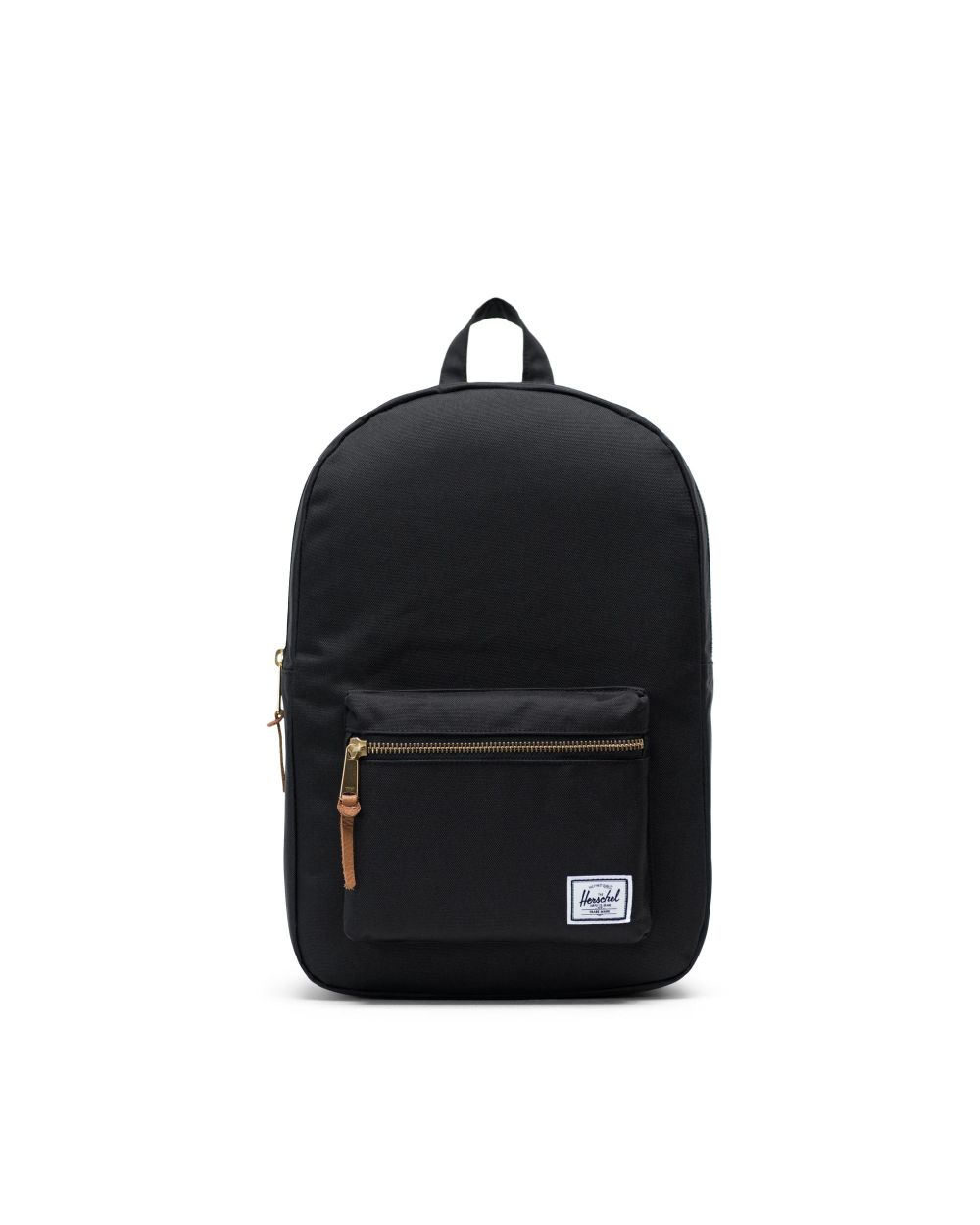 Herschel Settlement Backpack, $59.99
Okay, so this one's a little bit of a "duh," but if you start your college experience with a good backpack, you'll likely carry it all four years. I'm headed into my fourth year of school and this far I've carried my Herschel backpack with me every year of college. And don't just take my word for it — friends of mine have told me that they bought their Herschel bags in high school and they've held up through their last semester of college. 
2. A Carry-It-All Mini Backpack
Fjallraven Kanken, Kanken Mini Backpack, $70
I don't actually own a Fjallraven Kanken bag, but I realized I needed one during my summer internship in D.C. The bags are trendy enough that they can be carried for dinner downtown or a trip to the mall, but double as roomy carry-alls for hiking trips and other casual outdoor adventures. Their versatility eliminates the need to buy a separate purse for running errands. 
3. A Going Out Bag 
Nordstrom Rack, 14th & Union Sutton Flap Leather Clutch, $28.11
This was another thing I didn't realize I needed until I lived in another city. A small wallet/wristlet makes it easy to carry just the essentials when you're spending a night at the bars. Plus, you can carry this petite bag for dressier occasions when a purse or backpack would be too much. 
4. A Work Tote 
Everlane, The Day Market Tote, $175
At some point throughout your college career, you may have a dressy job or internship where it feels informal to carry a backpack into work. The Day Market Tote from Everlane is an excellent option for a work tote. First of all, it's much much cheaper than similarly-sized options for Kate Spade or Coach, which could cost well over $300. Secondly, you have ample room to stash a laptop, a change of clothes, and gym shoes, meaning you can take it to go from class to your internship. 
College packing can be hard, but deciding what bags to bring doesn't have to be. These four picks should be the only bags you need from your very first day of class to your last graduation party. Happy packing, collegiettes!