No-Shave November: How It Can Save Lives.
It's that time of year again— men are sporting pedo-staches and hipster beards while women are fighting for their right to not shave their armpits. I doubt the real hipsters need No-Shave November to push their stereotype and some feminists are refusing to buy razors all year long. Wait, has No-Shave November become a movement to fight social norms? Because its original purpose had much different intentions and it's about time people got a reminder. 
A few of my friends have complained this month that No-Shave November was "stupid." When asked what it stood for, they answered that men just did it for fun and women did it because they are weird or trying to fit in. They were shocked when I revealed what the movement is really about. 
It has been tradition, for many years, to grow out hair *drum roll please* to raise awareness for cancer. Nope, not as a fashion statement. Not, IDK for fun. It's a great excuse for hairy legs but more importantly it's a worthwhile cause that actually has great outcomes.
…Men looking like this guy is one of the very minor great outcomes compared to the others.
America's official and most fast-growing support for those with cancer began in 2009 as a non-profit organization called No-Shave November. The 8 children of Matthew Hill decided to start this project after their father passed away from colon cancer in 2007. The trick for what are called "No-Shaver" participants is to donate money that would be spent on hair; such as razors, beauty products, shaving cream, salon visits, etc. Since their beginnings in 2009, the Hill children have raised over 2 million dollars. This year, 80% of their money will be donated equally between the American Cancer Society, Prevent Cancer Foundation, Fight Colorectal Cancer and St. Jude's Children's Research Hospital.
Here's where the notion that No-Shave November is just for men began; because it's hopefully not because "I can't shave my legs for 31 days? Ick!" Women, we ALL know why our razors get rusty when the weather gets cold. (We aren't shaving our pasty white legs anyway!) In recent years, No-Shave November originated in the land-down-unda as "Movember." In 2003, when facial hair had seriously gone out of style, two friends— in Australia, if you didn't catch that - decided over a beer that by not shaving they would create conversation and be able to talk about what their shaches really stood for. As of 2014, the Movember Mates raised 685 million dollars to fund not only projects concerning prostate and testicular cancer but for mental health and physical inactivity as well.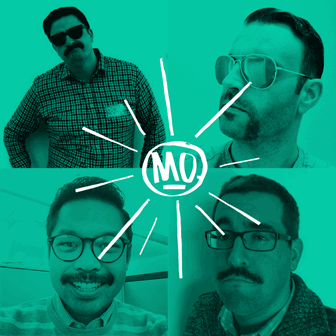 It may be a little late in the game, but who cares? Start now or show your support for others. That scratchy beard on your face or annoying prickles around your ankles are subtle reminders of why people actually grow out their hair. If not shaving is simply not an option, help spread the word about No-Shave November. Donate some money to a good cause. Stop telling men that their beards look bad. Embrace your split ends. More importantly: Stop attempting to turn an important movement into a race for social change. Make a difference by spporting a good cause and domating that $80 instead of using it for a haircut or leg wax.