My Taylor Swift Re-Record Wishlist
Taylor Swift has been around since I was seven years old and like many other people, I feel as though I have grown up with her through her music, and to this day she still inspires me. In 2019, Taylor's previous record label, Big Machine Records, was sold to Ithaca. Originally, though, Big Machine Records was supposed to go to Universal Music Group/Republic Records. This is the record label that Taylor has been working with since her contract ended with Big Machine Records, and with whom she has recorded her album Lover and Folklore. Ithaca is led by Scooter Braun, someone who Taylor doesn't like and has actively avoided working with throughout her career. Scooter Braun now essentially owns her masters. Masters are the original recordings of her music and owning masters means you control the royalties of the songs/albums. Scooter Braun gets a portion of the money every time a song is played on Spotify, and has the right to say yes or no to who can use her music. While Scooter Braun did offer to sell her masters, it was under one condition: that she resigns with Big Machine and for every new album she makes, she gets the masters to her previous work back. If Big Machine continues to refuse to sell, it could be 35 years before she owns her masters again. However, she has figured out a way to work around this issue — she is going to re-record her previous albums. Beginning this month, Taylor will be able to re-record her first five albums: Taylor Swift (Debut Album,) Fearless, Speak Now, Red, and 1989. While it is a rather unfortunate situation, I am so excited to hear how she views her previous music now. As a result, I have compiled a bit of a Taylor Swift Re-Record Wishlist.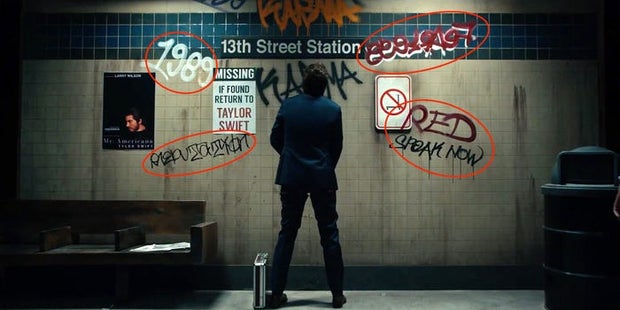 Taylor Swift
Taylor Swift (The Debut Album)
One thing about Taylor Swift that makes me laugh is how in her first few albums, (all of which were country) she did the most perfectly extra fake southern accent. As we now know, she doesn't actually have an accent and did this in order to fit in with the rest of the country crowd by faking it 'til she makes it. So while I can't wait to hear "Picture to Burn" and "Our Song" in her actual voice, I will miss sweet southern Taylor. 
Fearless 
Fearless, to me, feels like a page written out of Taylor's diary. Every song reminds me of what being an overdramatic teenager is like. Between "You Belong with Me," "Fifteen," "Love Story" and a personal favorite of mine, "Hey Stephen," it is one of my go to Taylor albums. While I don't really want much to change, I am hoping to see a more mature sound out of these songs that represents a less mature part of life.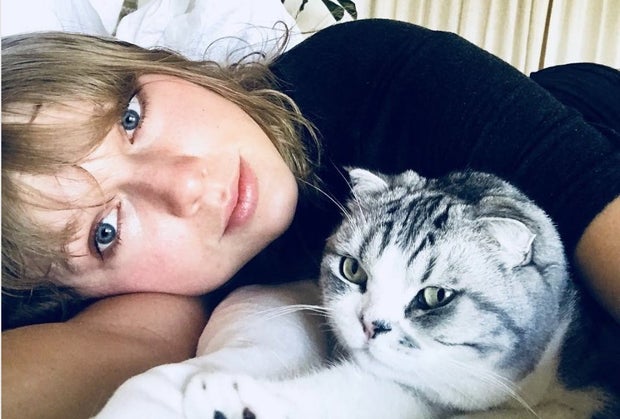 Taylor Swift via Instagram
Speak Now
Speak Now romanticizes huge moments in life. Whether it is falling in love, getting your heart broken, growing up, or achieving your dreams, Taylor Swift makes it all sound so beautiful. It truly feels so magical, and I can't wait for the re-record to capture that magic once again. I can't help but hope that we experience all of the glory of Speak Now in a more modern style of music. 
Red
Okay, so I honestly don't think that it is fair to say anything about Red because I am extremely biased. I have such an emotional attachment to that album that I can't have another favorite album. Somewhere in the universe, there is a ten-minute version of "All Too Well" and I absolutely need that. Red puts me on a rollercoaster of emotions and extreme highs ("Holy Ground" and "22") and extreme lows ("Come Back Be Here" and "Treacherous.") I honestly can't wait until I can listen to Red and break my heart all over again. 
Photo by Omid Armin from Unsplash
1989
Last but certainly not least, 1989 is Taylor's quintessential pop album. I can honestly say that I spent the entirety of high school listening to 1989. There isn't a single song that I haven't dedicated to either a best friend, ex-boyfriend, or a crush. In the deluxe version she included voice memos of her writing process and I remember listening to the "Blank Space" voice memo on repeat. Because 1989 is considered to be a part of the pop genre, I would love to hear a few songs being played with just a guitar or a piano. As much as I love dancing along to the beat of the songs, I also love listening to the root of what the song is. 
My Ultimate Wish
With all of this being said, more than anything I just want Taylor to be able to have her work back. Re-recording her albums, although exciting for us, means that someone is still taking advantage of her life's work. This is her way of taking her voice back from a man who is profiting off of her music, and has no problem taking advantage of that. The whole Taylor vs. Scooter drama is much more than just a Hollywood scandal; it is another example of a woman's work being stolen by a man. Taylor Swift re-recording her albums is once again sticking it to the man (pun intended) and that is what I am most excited for.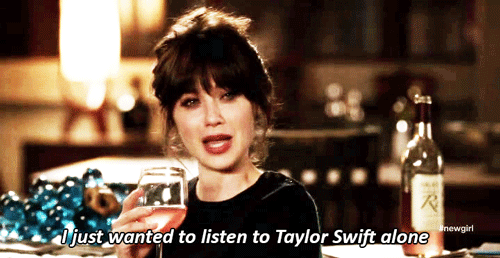 References
https://www.rollingstone.com/pro/features/taylor-swift-plans-to-re-record-her-hits-heres-what-she-might-be-facing-923019/
https://www.rollingstone.com/music/music-news/taylor-swift-scooter-braun-scott-borchetta-explainer-853424/
https://www.refinery29.com/en-us/2019/07/236739/what-are-masters-taylor-swift-music-record-label