*Disclaimer: I am not a dermatologist or a medical professional, I'm only sharing my experience to help others! Consult your doctor before making any decisions about Accutane.*
We've all had acne at some point in our lives. Some people get it for a window of time, some struggle for years. I was recommended Accutane after not seeing results from any other medications. Being 21, I tried to find articles, blog posts, or TikToks from people around my age who had used Accutane. I didn't find much, so I wanted to share my own experience to help anyone else looking for advice. I was on Accutane for 6 months and now that I'm finally done, I can say that I completely recommend it!
I began going to a dermatologist during my freshman year of high school. I had moderate acne, nothing crazy, but it was painful at times and it made me insecure. I was given mild antibacterial pills and topical creams. However, over the years the medications got stronger and the creams got more concentrated. When I started college, I began getting painful acne on my back that was impossible to heal. I even cleaned up my diet and started using great products, yet I wasn't seeing positive results. So this past May, I was told it was time to try Accutane. After 8 years of trying everything else, this was my best option. Because Accutane is such a strong medication, a person either must have severe cystic acne or have tried every other option first — my case was the second. I had already tried six different antibacterial pills, and too many of these pills can be bad for your stomach — it was time for a change.
Typically, Accutane is a 5 month process, but it can be extended if needed. I was on it for 6 months. My dermatologist informed me of the typical side effects: dry skin and lips, joint aches, headaches, sunburn, itchiness, rash, etc. In my first month of Accutane, my skin got very dry and flaky. Then around the second month, my acne looked the worst I've ever seen it. I expected this — my skin basically needed to purge. I also had itchy skin, similar to feeeling as if you had bug bites. I also learned that it's important to warm up before any physical activity and that you'll be more susceptible to sunburn while on Accutane, so limit time in the sun and wear SPF. A good side effect I experienced was that my hair no longer got greasy! I'm able to wash my hair less, which has been really good for it.
An important thing to note is the time commitment to this medication. Monthly visits are required to analyze progress, do bloodwork, and possibly increase/decrease dosage. I was able to stay at the same dosage the entire time which was nice. You also need bloodwork done almost every month to monitor triglycerides, and I had it done for 4 out of the 6 months. In addition, Accutane can cause birth defects in pregnant women, so if you're a female, monthly pregnancy tests are required at each appointment. Each appointment was short, but you do need to make time for the monthly visits.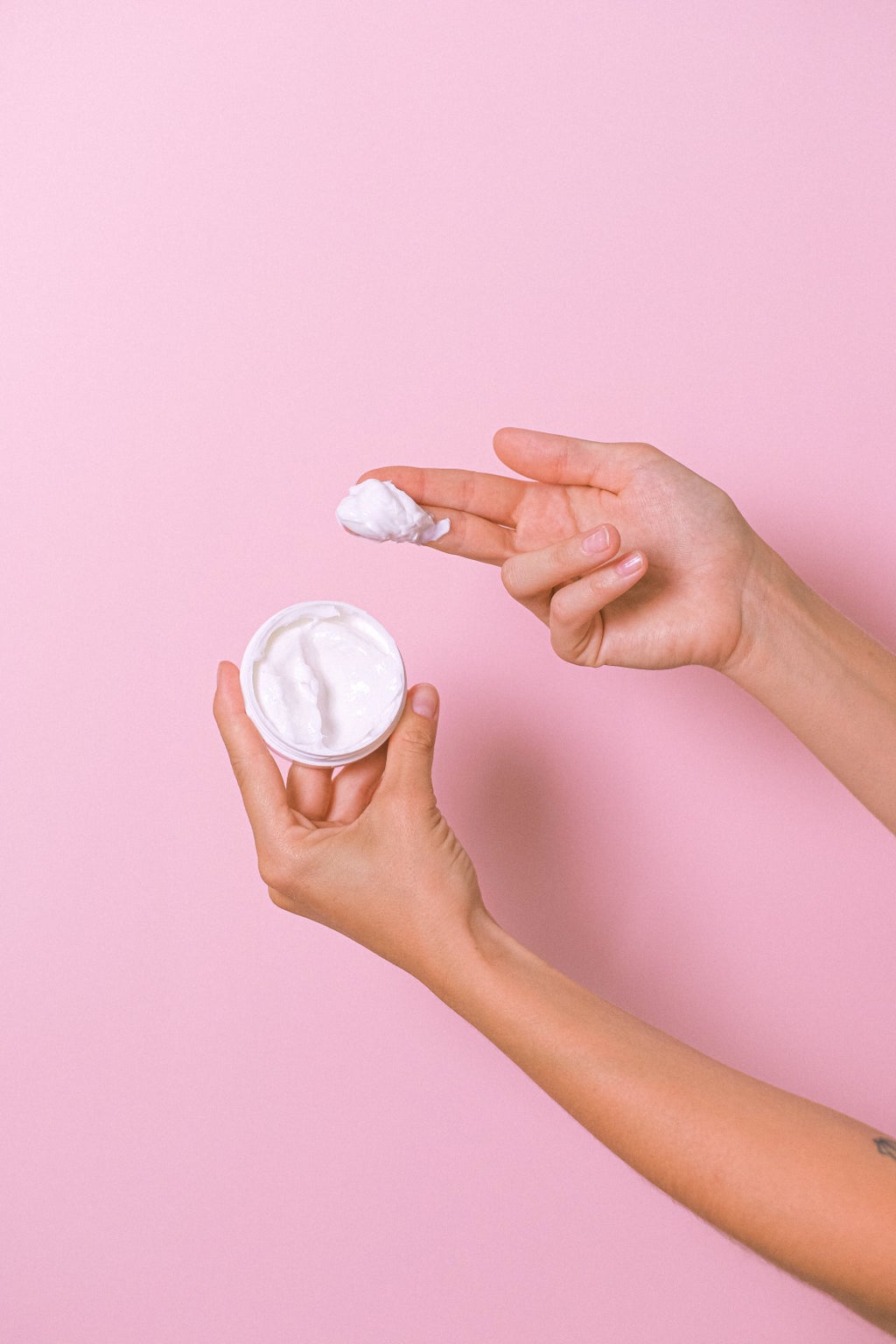 I was lucky enough to find many products that alleviated my side effects. As an OG CeraVe user, I had lots of great products. My dermatologist recommended only using moisturizer and SPF while on this medication, so I temporarily put my serums aside. I use the La Roche Posay Hydrating Cleanser and highly recommend the CeraVe one as well. I started off using the CeraVe Hydrating Cream lotion only, which I liked, but I needed more hydration. I tried out the Eucerin Advanced Repair for very dry skin and I loved it! This moisturizer (and brand in general) is super slept on. Right after I started using it, my skin stopped being dry and flaky. It's more of a gel-cream consistency, which I find more moisturizing. For SPF, I use the La Roche Posay Anthelios Mineral Sunscreen (non-tinted) and the Elta MD Tinted Mineral Sunscreen. Lastly, the area around my eyes got extra dry from Accutane, so I used the Neutrogena Hydro-Boost eye cream, and it worked great. Now that I am done with the Accutane pills themselves, I was prescribed a topical tretinoin cream for leftover scarring and anti-aging. I'm happily and slowly bringing back my serums as well.
As for results, it took a long time for me to see positive ones. I was informed of this and did not expect to see anything until the end. My skin was bad up until the 5th month, and then it looked amazing the entirety of the last month. It's important to be patient — it will be worth it! Acne isn't just about beauty, it's a comfort thing. Having acne does not make someone ugly, but it affects how you feel. Although it was rough at times, I am so glad I did it and I highly recommend Accutane to anyone who qualifies. While some people prefer alternatives to acne medications, (which is totally fine!) I needed something to really wipe it out. Whether you have severe acne or are in a similar situation, Accutance could be a consideration for you!