My 4 Favorite Coffee Shops in SLC
Here's the thing: it should come as no surprise to anyone at any point in time that I am dedicating a post to coffee. I know it, my friends know it – the fact of the matter is, I'm addicted. Now that I've admitted it (although I intend on making zero strides towards recovery), let me walk you through my four favorite coffee places in Salt Lake City.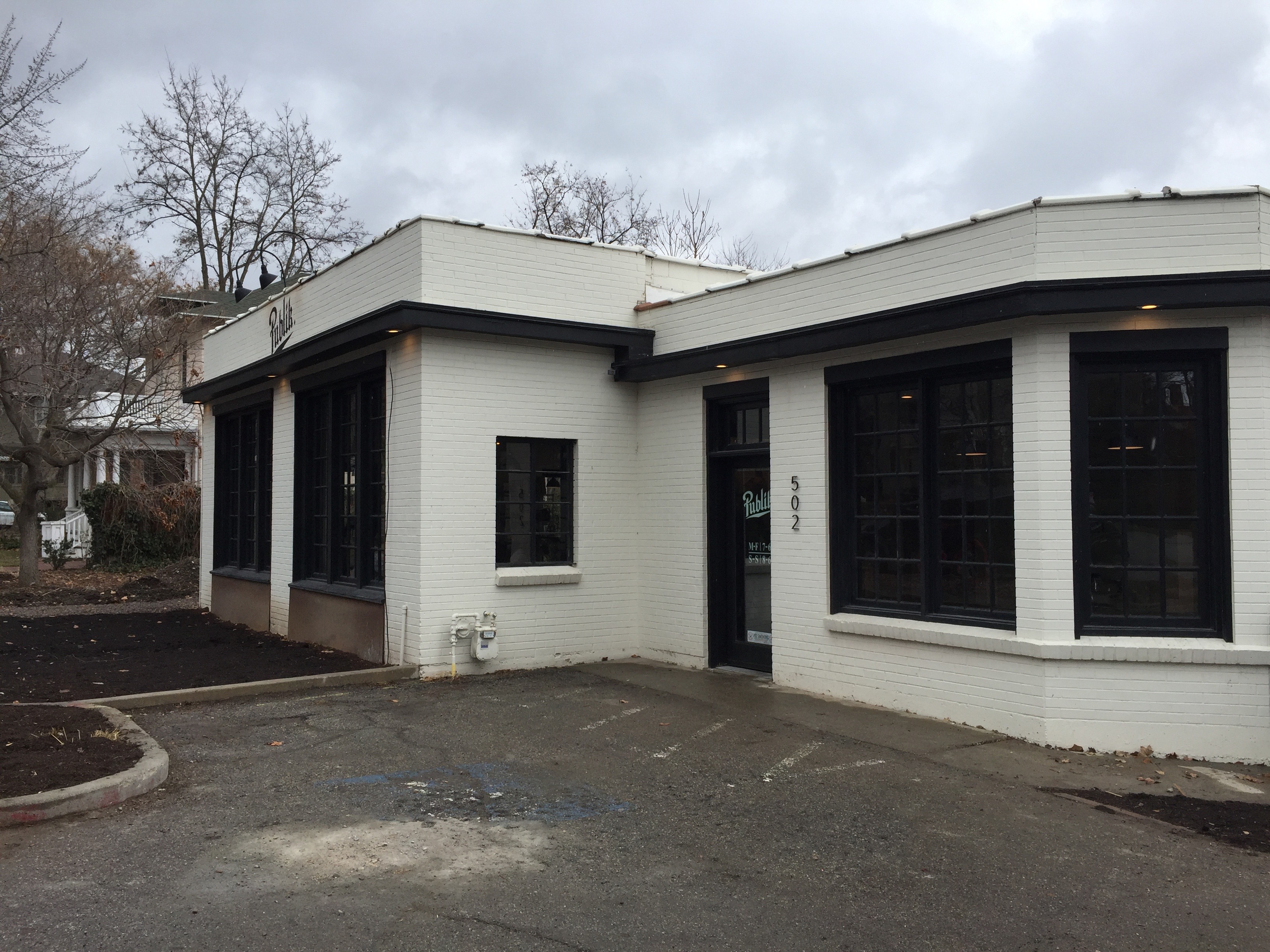 1. Publik Coffee Roasters
Publik Coffee has a handful of locations (its newest one opened up across from President's Circle at the U a couple of months ago!), and they have a bomb restaurant at 9th and 9th that my friends and I frequent on Sunday mornings. If you're looking for a quiet place to sit and study, or maybe just to grab a drink with someone, my favorite location is up in the Avenues. Located on 3rd Avenue, you could spend an entire day this awesome little spot. They have a few snacks on the menu as well, although they specialize in drinks. There is plenty of seating, so you never have to worry about finding enough room for you and all of your friends!
2. Red Moose Coffee Company
I thought I had found true love with Publik until I stepped through the doors of Red Moose. In the heart of Sugarhouse, this place is the least expensive (and yet somehow still one of the best) coffee shops I have ever been to. I'm almost hesitant to put it in here because I want it all to myself, but I was feeling generous today so you're welcome. In addition to a full coffee and pastry menu, they offer breakfast and lunch options but manage to do so while maintaining the cozy atmosphere of a small cafe. Snaps for you, Red Moose.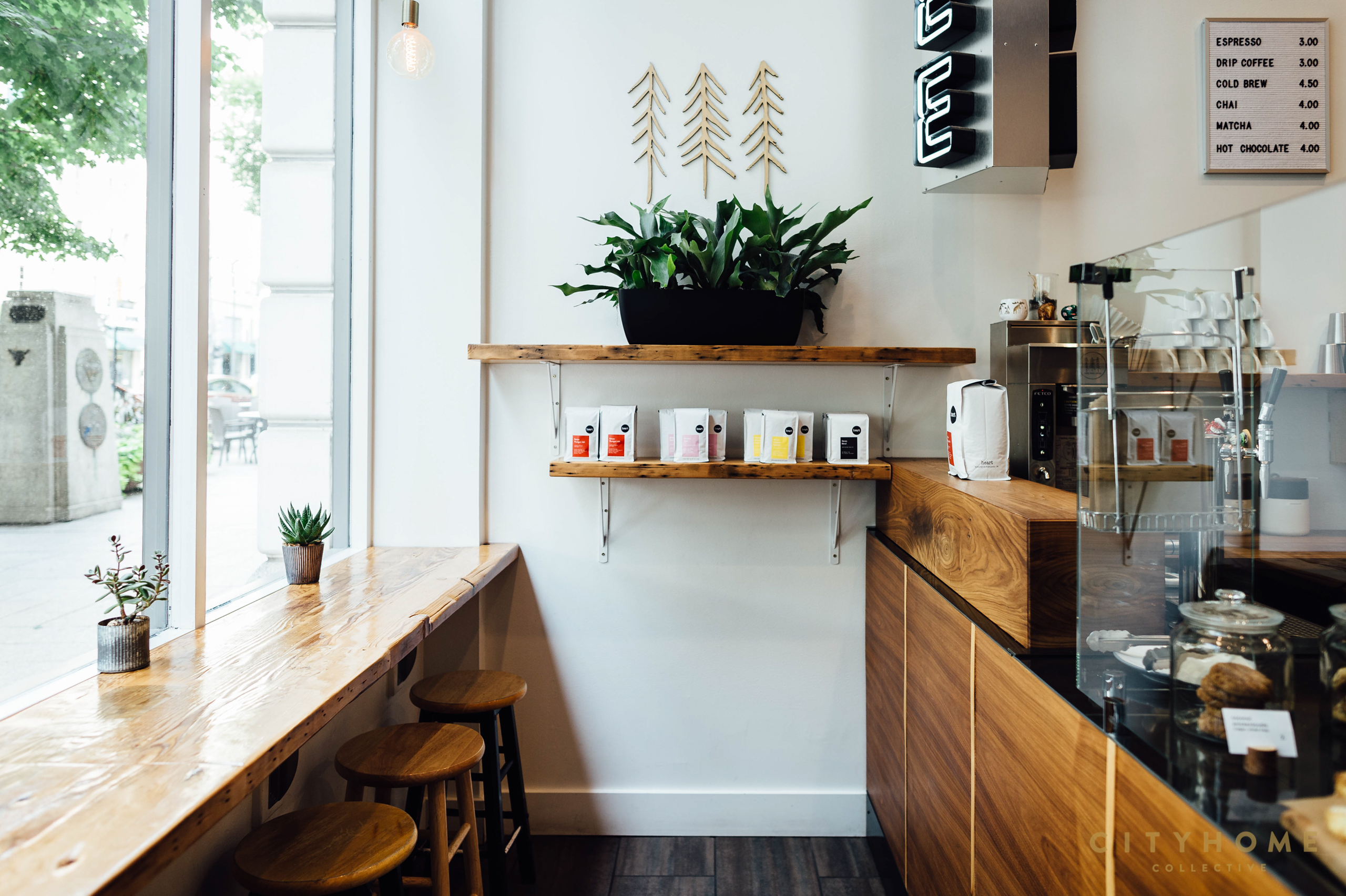 3. Three Pines Coffee
Nestled into the hustle and bustle of downtown Salt Lake, we have yet another winner: Three Pines. It's tiny in comparison to a lot of other coffee shops in the area, but the window-side bar (pictured) offers the perfect study spot, and the quaint table-for-two settings along the side wall (not pictured) could not be better for intimate conversation. The front of the store is all one big glass window, which makes people watching easy and inconspicuous. Not to mention, the place is meticulously decorated to minimalist perfection, complete with a record player and wall of records. 
4. The Rose Establishment
The Rose Establishment will forever hold a special place in my heart. Its beauty is effortless, the atmosphere is serene, and the menu is completely unique. Plus, no matter where you sit (and there are plenty of options as the place is huge), you're sure to get at least five extremely Instagrammable pictures. Located at 200 S and 400 W, this coffee shop is a little farther from my house than the other ones I mentioned, but it is well worth the drive. I would probably walk 500 miles and maybe even 500 more for this place. 
Now that I have spilled my secrets and graciously shared with everyone the hidden coffee gems of Salt Lake City, go forth and drink (coffee or tea)! I sincerely hope that you will all find as much joy in these places as I have.