Movies to Get You in the Holiday Spirit
Winter break is here! It's time to grab your favorite blanket, some hot cocoa and snuggle up to watch your favorite holiday movies. Here are a few options to really get you in the spirit of the season!
The Holiday
This might just be the cutest movie you will ever see in your entire life. Is that an exaggeration? Yes. But is it adorable,100%. See Jack Black play a totally different role, see Kate Winslet become friends with an adorable old man, see Jude law be cute as hell and Cameron Diaz be a strong woman with a dope job. This movie is a MUST see.
Elf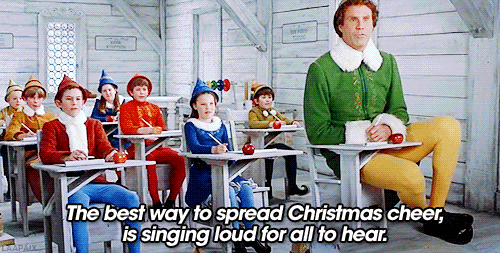 This one is pretty much a given. Everyone has seen this feel good Christmas movie that is DEFINITELY Will Ferrells best work. We may have all seen it 100 times, but we'll watch it again. 
Miracle on 34th Street
If Christmas has lost it's magic for you, watch this movie to recapture the spirit of Santa. It will have you saying, "I believe, I believe, I believe."
Home Alone
Are you home alone this weekend? Then this is the perfect movie for you. Feel Macaulay Culkin's freedom and go a little cray. Invite friends over so you're not the one home completely alone and watch this fun movie.
It's a Wonderful Life
This movie is a classic and is bound to make you feel grateful this holiday season. It will make you remember what the holidays are really about and why we should live life to the fullest.
Muppet Christmas Carol
This is the best version of A Christmas Carol, hands down. What could be better than a bunch of muppets dancing around and singing in the snow? The answer is: a lot of things. But this movie sure is cute, give it a watch this year.
A Christmas Story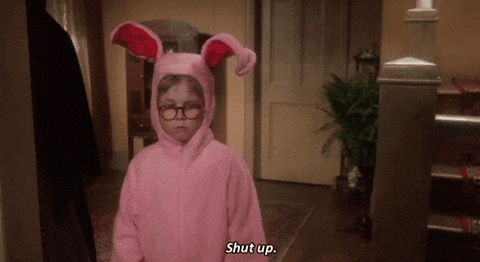 Be careful watching this movie, you might shoot your eye out. The struggle is real for Ralphie this Christmas. Watch this movie to see if he FINALLY gets what is on his list.
Love Actually
Who doesn't love Love Actually? No one. This movie is packed with alllllll kinds of love. Relationship love, friend love, family love, it's got it all. Get a group of friends together and watch this CUTE movie.
White Christmas 
We are all dreaming of a white Christmas. This classic movie is about helping out a friend in need. Will everything fall into place? Or the more important question, will it snow?
How the Grinch Stole Christmas
Let's be honest, the Grinch is the most relatable character in the history of Christmas movies. Watch this right after finals to get out all of your hate and let in the Christmas cheer!
Make some popcorn and grab some friends to have a holiday movie marathon. Watching these movies is sure to get all of you in the spirit!