Let's be honest, shopping for lingerie is really intimidating. The majority of lingerie advertisements show stunning models with perfect bodies and luscious hair and when I compare myself to those models, it doesn't feel like I measure up. To make this feeling worse, many lingerie brands are not size inclusive. You may be able to find a lingerie piece that you like and that fits well but it is extremely expensive and uncomfortable. Lingerie should make you feel beautiful and sexy, but the process of shopping for it often makes me feel the exact opposite. 
However, lucky for us, there is a Utah-based lingerie company that is model free, affordable, size inclusive, beautiful, and comfortable. The best part? It is a company created by women, for women. I talked to Emily, the creator of Mentionables, about the importance of her company. 
When I asked Emily if she felt like having a company ran by only women is beneficial, she responded, "Yes, I think so. We've not only created a lingerie company, but a community of women on social media who feel connected to each other. A lot of our designs come from customer feedback and suggestions, which also makes customers feel seen and heard."
Emily explained that this is also reflected in the design process, and that "the design process takes quite a while. We begin with any inspiration we've been "pinning" on Pinterest or ideas we've had, then work on initial sketches. After tweaking sketches we select a lace or materials, begin working on samples (which can look a little scary at first,) and get lab dips going to select the colors. After several rounds of sampling and finalizing, I eventually have a perfect piece ready for production!" 
As a follow-up question, I asked "Why do you think a piece of lingerie is uplifting to women?" Emily replied, "I think a piece of lingerie is uplifting to women because it's an extra layer of confidence, femininity, and personality you can slip on to compliment your already glorious self. It's a way for women to feel sexy and feminine in their own skin." 
One of the most incredible aspects of Mentionables is the fact that it is model-free, body positive, and size-inclusive. It is what makes Mentionables a unique and positive experience for women. Emily explained that, "lingerie has always been a taboo topic, when in reality it is something completely normal. We are making it something 'mentionable' that is okay to talk about and share with those around you. You won't see anyone else wearing our lingerie, so you can envision it on yourself. We carry sizes XS-3X, which is rare for lingerie brands."
Lingerie shopping has been historically taboo and uncomfortable. It is an awkward experience to go into a lingerie store with your partner, especially when the salesperson asks "what are you two shopping for?" On top of that, some lingerie feels objectifying, like a woman's body is only for male desire, rather than making the woman feel beautiful. I asked Emily, "In what ways does selling lingerie promote loving, healthy, and romantic relationships?" She responded, "Because we are model-free, we've created a comfortable shopping experience not only for yourself, but also for partners and spouses. Our website is something that you can easily share with others without feelings of shame or guilt. Lingerie is not only something you can wear to feel beautiful in, but a fun way to surprise someone else and help add a new spark to your relationship."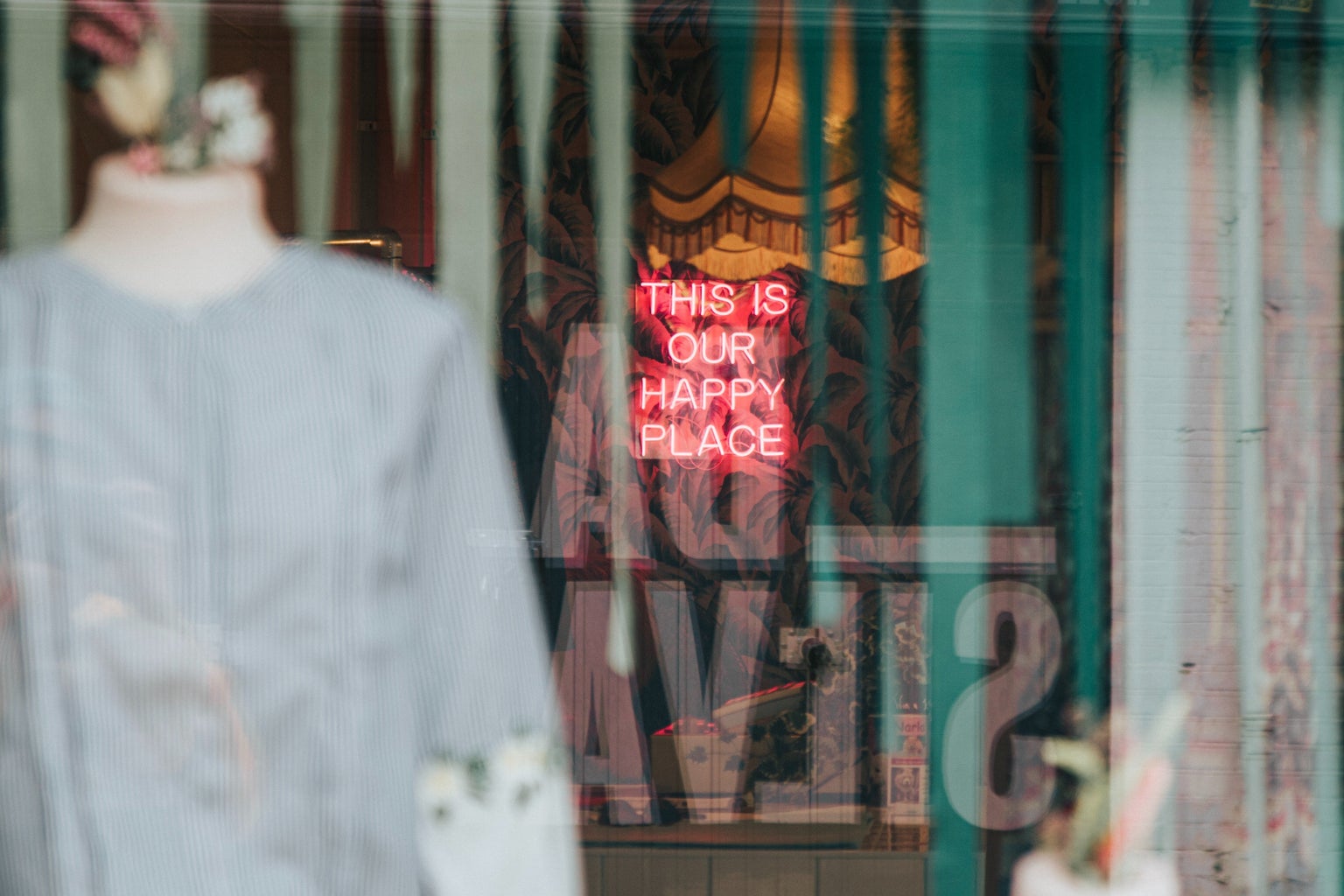 Being a model-free company is not at the norm for lingerie companies. When I asked Emily why she chose to not include models she said, "We chose to be model-free so you don't have to go into a store and stare at a size two airbrushed model and think 'I'll never look like that.' You can envision the piece on yourself and know when you put it on that it fits YOU perfectly." 
I then asked "In a world filled with branding tailored to one specific body type, why do you think it is important to be a body-inclusive lingerie company?" She responded, "For so long, the industry has catered to one body type, but in reality, women's bodies are constantly changing with different stages of life. Every woman deserves to feel beautiful and I think it's important to embrace the different shapes, sizes, and changes we go through as women and celebrate how amazing our bodies are and find ways to feel beautiful in our own skin."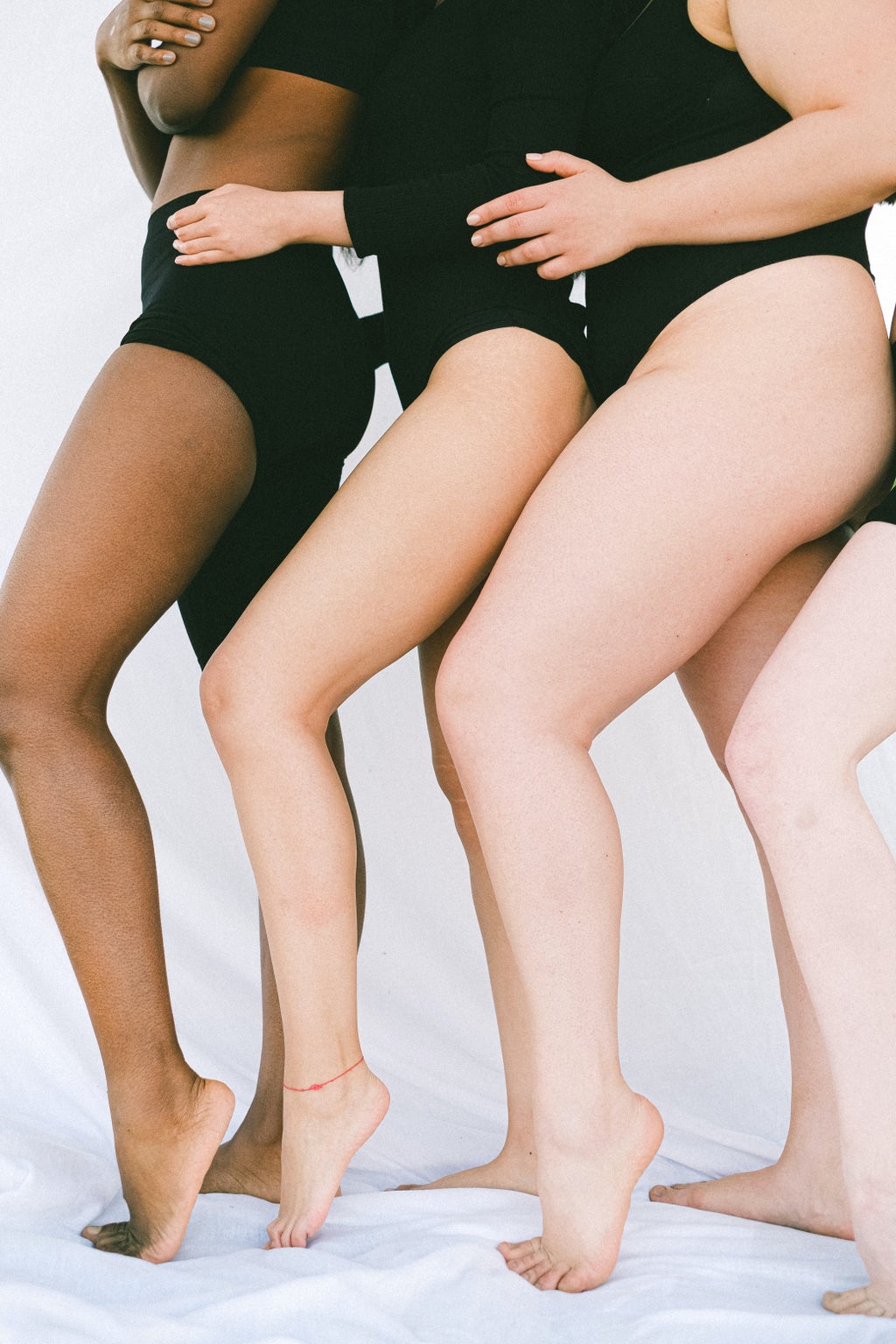 The most annoying part of lingerie is that most of the time it isn't comfortable and doesn't highlight the beauty of our bodies. Mentionables lingerie manages to be comfortable and embrace every body type. Emily commented about how customers have described the pieces by saying, "I think one of our customers put it best… 'I just wanted to say I love love love that you don't use models for your products. There's nothing more devastating than getting a cute new piece of underwear to feel sexy in and realizing, 'oh it was only cute on the size two model, not the size eight me…'"
Mentionables has a powerful message that revolves around embracing women's bodies and making them feel sexy, powerful, and confident. Lingerie shopping should be fun; we should want to do it with our friends, partners, or sisters. Mentionables does that through being size-inclusive, body positive, and affordable for everyone. 
Make sure you check out Mentionables on instagram @mentionables_ and at their website https://shopmentionables.com/. They just released a new line and have some great Black Friday deals!