If you're reading this, chances are you have just endured the entirety of the fall semester. There were struggles, exams, busy schedules, and the final straw of Thanksgiving break a week before finals to really send you over the non-motivational edge. But finally, all that hard work has paid off, and your reward is a Christmas break to relax and enjoy the amenities of a return visit home. You're welcomed by home cooked meals, your old bedroom, and (my personal favorite) being reunited with your pets. You sleep in until the afternoon, wander around the house while your parents are at work, pig out on Christmas cookies, and binge Netflix like there's no tomorrow.
But then what?
We've all been there – with all of the excitement of getting to go on a break, you don't worry about planning anything. But after about 3-4 days, the boredom starts to set in. Then, two days before you have to start classes again, you sit back and look at all the time you wasted laying around and being sucked in to the Instagram explore page with regret.
Now trust me, after spending the first 18 years of my life in a small town, I get that going home doesn't always mean traveling to exotic locations with tons of activities. But I'd be lying if I said that there aren't plenty of ways to entertain yourself in a small town during a time when you have almost no obligations. With all that said, here's some suggestions for how to make the most out of your small-town winter break.
Drive around and look at Christmas lights
Of course, this one is a classic. Going for a drive with someone else or a group of friends is a great way to spend time together without spending hardly anything. So take a spin around your neighborhood, drive throughout your town, or a visit to places that put on a whole Christmas lights show and crank up the tunes.
The holiday season is a time when there are tons of volunteer opportunities pretty much everywhere you look. You can help at a food bank, wrap Christmas presents, sort donation items, or go to help at a hospital or church, among many other things. Not only is it a great time to get involved when a lot of people need it, but it gets you into the giving spirit and looks great if you need volunteer hours or a resume booster.
Crocked Christmas caroling
If you prefer something slightly less wholesome, there's always the option to share some drinks with friends and then go caroling (if you are of the legal drinking age, of course). While your neighbors may have mixed reviews of the endeavor, I guarantee this activity will not only bring some holiday cheer into your life, but will also make for some great memories with friends.
Clean the house
Every single time I go home, I realize that all of the items that I live with on a daily basis are in my apartment across the country. This realization makes cleaning, trashing, and donating items from my old room a lot easier on the mind. You can also help with areas of the house that your family otherwise might not have time to get to, which helps to alleviate stressors out of both yours and their lives. Along with this, donating items during this time of year can be especially helpful to those in need.
Pick up odd jobs to make some extra cash
Once again, this time of year has plenty of tasks that need to be accomplished, and plenty of people who are willing to pay people to do them. Shovel snow, put up lights on houses, wrap presents, babysit, drive for a food delivery service, and find anything you can to give you a little extra money for last minute gifts or just spending money for when you're back at school. It'll help you not be bored, and your wallet will thank you for it.
Finally do all of those internship, grad school, and job applications you've been putting off
Trying to accomplish these long-term goals and big ticket to do list items can not only be near impossible in the midst of the semester, but it can also be an underlying factor in a lot of stress during the year. By setting aside the proper time to complete these applications, it not only will help you to alleviate that stress, but also will give you more time and energy to make sure you are submitting the best possible application that you can.
Clean up your electronics
Cleaning up electronics involves going through your phone, laptop, tablet, camera, and anything else and purging the photos, documents, and anything that you no longer need. Delete those pictures that you took 100 of the same pose. Get rid of that school work you're still holding on to from three semesters ago. And for the love of all things holy, close your tabs that you have opened. Yes, all 17 of them.
Learn to cook new meals (or to cook at all)
Between classes, jobs, extracurricular, and everything in between, it can be difficult not only to find the time and motivation to cook homemade meals, but to teach yourself how to. This is something that I have struggled with a lot in the past. But breaks give you a new incentive and some awesome coaches to help you get started with making cooking a habit in your lifestyle.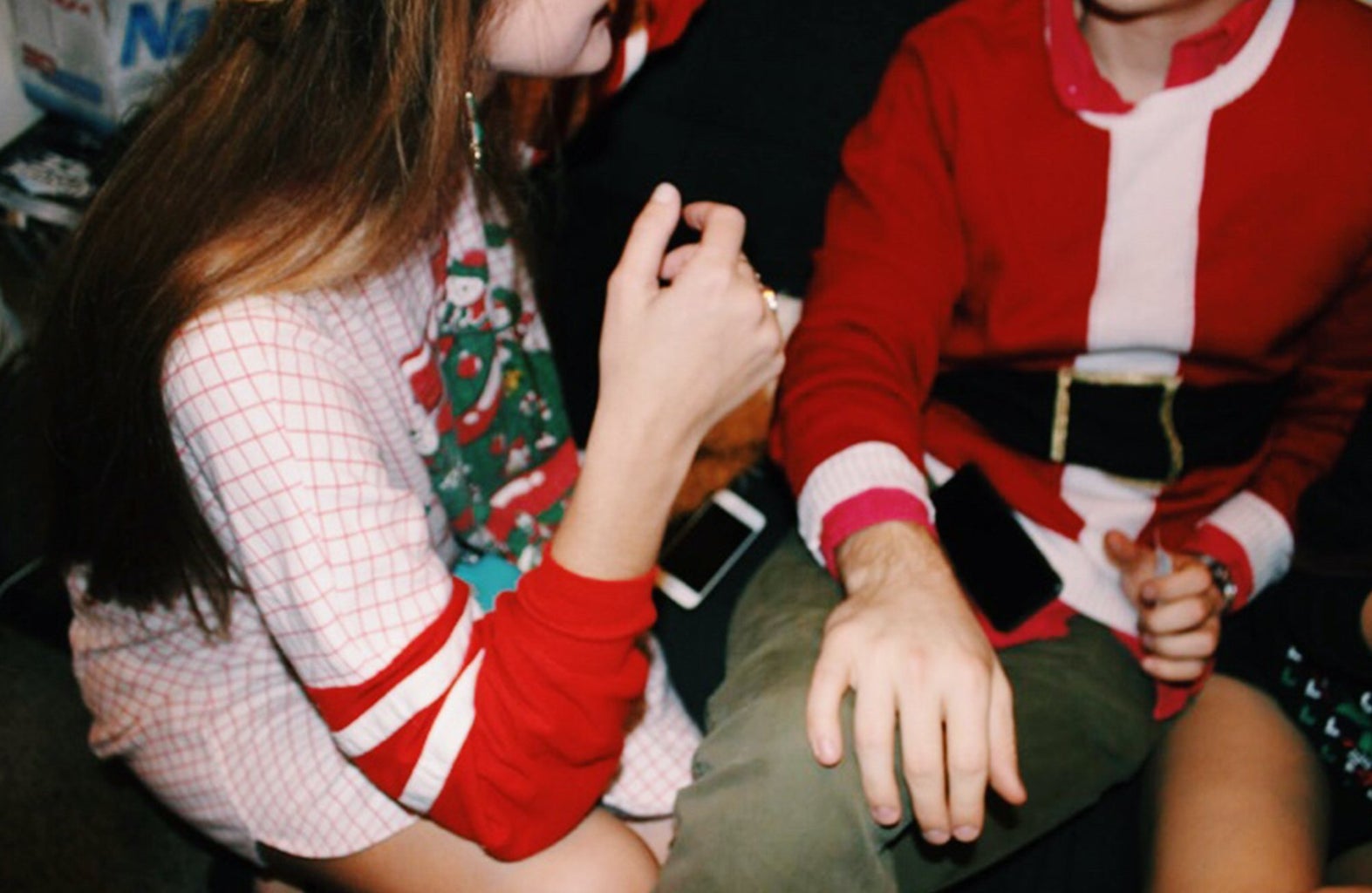 See people and places in a new perspective
Don't get me wrong, I've had much fair share of disappearing acts in the grocery store when I see a semi-familiar face. But since graduation, I feel like my friend base has expanded so much more from where it originally was. This may be an unpopular opinion, but not all people that you graduated with suck. So by taking the time to truly be open to making new friends with people that you think you know or looking at places you've seen a million times before with a new perspective, your break will be undeniably more enjoyable.
In the end, it's your break from school, and you should spend it in whatever way best helps you to recover from the stress of college. But personally, after a couple of days of doing nothing, I'm ready to get back into making the most of things again. For some, going home for the holidays can mean just a short drive back. But for those of us that hardly get to go home, the holidays and being back in your hometown are things that you don't take for granted. Perhaps your hometown wasn't your favorite place growing up – I'll admit mine certainly wasn't. But it's true when they say that distance makes the heart grow fonder, because now I cherish my time at home more than imaginable. No, this isn't "reliving the glory days." It's making something new out of something that you thought you knew everything about for so long.