How to Create the Perfect Christmas Wishlist (and Actually Get What You Want for Once)
This is a sponsored feature. All opinions are 100% our own.
I don't know about you, but somehow I'm always blindsided when people ask: "so what do you want for Christmas?" There's plenty I would like, but as soon as someone asks, my mind goes blank. Here are some tips to compile a list of things you would actually like. 
Keep in mind, corporate Christmas is not all it's cracked up to be. As sentimental as it sounds, the most important thing about Christmas is not what you receive, but who you're with. These tips, however, are to help you get the presents you want under your tree.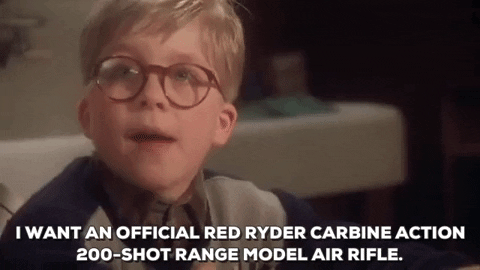 If you have "all expenses paid trip to Paris" on your list, you'll never get it. Instead, try smaller items that are more reasonable. On that note...

2.

Limit your "Big Ticket" Items.

Pick only a few large/expensive items. You are more likely to receive a single big gift than several large gifts. Maximize your chances of getting the big item you want by having only one or two large requests on your list.

Often, wish lists are exclusively luxury items. But! Christmas is a great time to stock up on essentials. Remember-- whatever you don't have to pay for is a win. So things like toothbrushes, clothing hangers, dish soap-- may seem dull, but you'll be glad you have them a few months from December. They might not be as exciting as other gifts, but their usefulness will far outlast the holiday season.

Try making your wish list online! A Google Doc is easy for people to reference back to while out and about-- provide links to the exact thing you want, if possible. Or, write your list in pencil and paper, but take a picture to send to your loved ones!

5.

Think Outside the Gift Box.

Not every gift has to be a physical item! Try thinking of other things-- like a subscription to a movie service, or season tickets to a theatre. There's also subscription boxes-- boxes that are shipped to your doorstep with different themes each month. 
Christmas isn't about what you get, but the memories you make with your loved ones. However, as gift giving has become inextricable from the Christmas season (and it is wonderful to receive gifts) make it easy for those you love by creating a wish list. Hopefully these tips will see your stockings stuffed to the max!
Image Source: 1