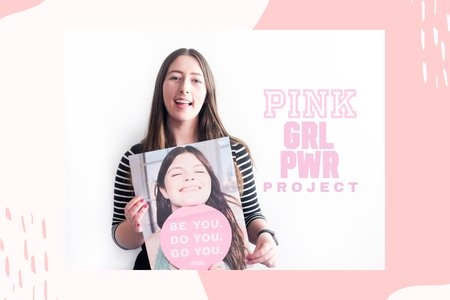 GRL PWR on Campus: Kim Davison
Victoria's Secret PINK has announced the return of The GRL PWR Project, where the company will choose ten young women to receive $25,000 to power on their dreams centered around education, sustainability, and women empowerment.  We caught up with Kim Davison, who is entering in hopes to launch her new business, Life is a Party.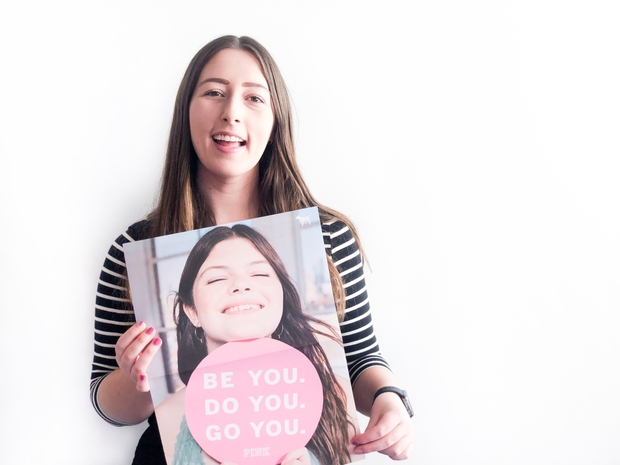 HC: When you hear "GRL PWR"what is the first thing that comes to mind?
KD: When I hear the words GRL PWR I think of women being 100% themselves. 
HC: What is your personal definition of "GRL PWR"? 
KD: To me GRL PWR is women lifting other women up. In college it can be easy to tear other women down for no reason, but we are always stronger together.
HC: Who is a favorite girl boss of yours? 
KD: Reese Witherspoon! I have always loved her. I mean Legally Blonde? Come on. In the last few years she has really started creating spaces for women to share their voices and tell their stories at her media production company, Hello Sunshine. She inspires me to work hard and always remember to be kind. 
HC: What was your biggest GRL PWR moment of the year? 
KD: So far, my biggest GRL PWR moment of the year was attending the Sundance Film Festival and being able to see so many films that centered around women. I saw the Taylor Swift documentary, a series about Hillary Clinton and a movie about Gloria Steinem's life. It made me realize how many powerful women there are who have made strides in history to give us the opportunities that we have today. We need to continue working hard advocating for women so that we can move forward and fully be equal.
HC: When you're feeling discouraged in work, school, or your personal life, where do you look for inspiration and support?
KD: I always turn to my friends! Spending time with my friends is inspiring and I always leave feeling better and more energized. 
HC: What ways do you empower the women around you in your college campus community? 
KD: During my college career I have met truly incredible women. I have worked with lots of women's organizations and have strived to lift women up to help them have a meaningful college experience. As the President of Her Campus Utah, an online magazine giving women a space to share their voice on campus I have empowered people to speak their minds. I have also worked with the sororities on campus through being Panhellenic President and aimed to bring women together in order to give them a space to feel safe and supported on campus. 
HC: What positive changes do you hope to see in your life, in regard to women's rights and empowerment? What ways do you hope to contribute to that positive change?
KD: In my lifetime I hope that women (and all people) will finally be respected and treated equally. 
HC: What stands out to you about PINK as a brand embodying women empowerment? 
KD: PINK has been a brand that I have used as long as I can remember. From growing up using their body sprays to buying my first bra, they have been there through it all. The brand encourages women to be the best versions of themselves by feeling comfortable, confident and happy. It is a brand that understands women. 
HC: Why apply for the PINK GRL PWR Project? What does it mean to you? 
KD: The PINK GRL PWR Project is an amazing opportunity. Women sometimes don't get as many chances to follow their dreams because of obstacles that are in their way. It means to me getting the chance to share my ideas and prove that I can do anything that I set my mind to. The PINK GRL PWR Project would help make my dreams a reality and would kick-start this journey. 
HC: Tell us a little about your project? 
KD: My friend Natalie Anderton and I recently started a business called Life is a Party! Our mission statement is to strive to create memorable, fun, and special events without breaking the bank! We are all about sustainability and want to be a part of the change to make celebrating better for people and the planet. Through reducing our waste by thrifting and upcycling decorations, reusing all event decor over and over through our rental program, and always recycling whenever we can- we work to make the event industry more eco-friendly.
Got GRL PWR? You can apply for The GRL PWR project now until February 25th in the Pink Nation App.