For the vast majority of students, the people they consider "college friends" and "home friends" doesn't overlap. Even beyond that, people are constantly relocating, traveling, studying abroad, and living life according to their own paths. With that in mind, it's important for us to be mindful of how distance can affect the friendships that we form and keep. Rather than being upset because you and one of your friends haven't talked in a really long time, take the initiative to ask them how their schoolwork and life is going. Nine chances out of ten, it's going to be the craziness of life and college getting in the way of talking rather than the friendship fading. 
Exchange your class schedules
There's nothing worse than trying to text or call someone and them being in a class or an exam. Not only does it suck to hear the call switch over from dialing to voicemail or not get a response forever, but it makes you feel bad for disrupting an important part of their life. By swapping pictures of your class schedules, it's a super easy reminder of when they will definitely be busy, making you even more cognicent of other obligations they might have going on. Plus, you can remember to wish them good luck on things they might have going on, which is another great way to show you're thinking of them.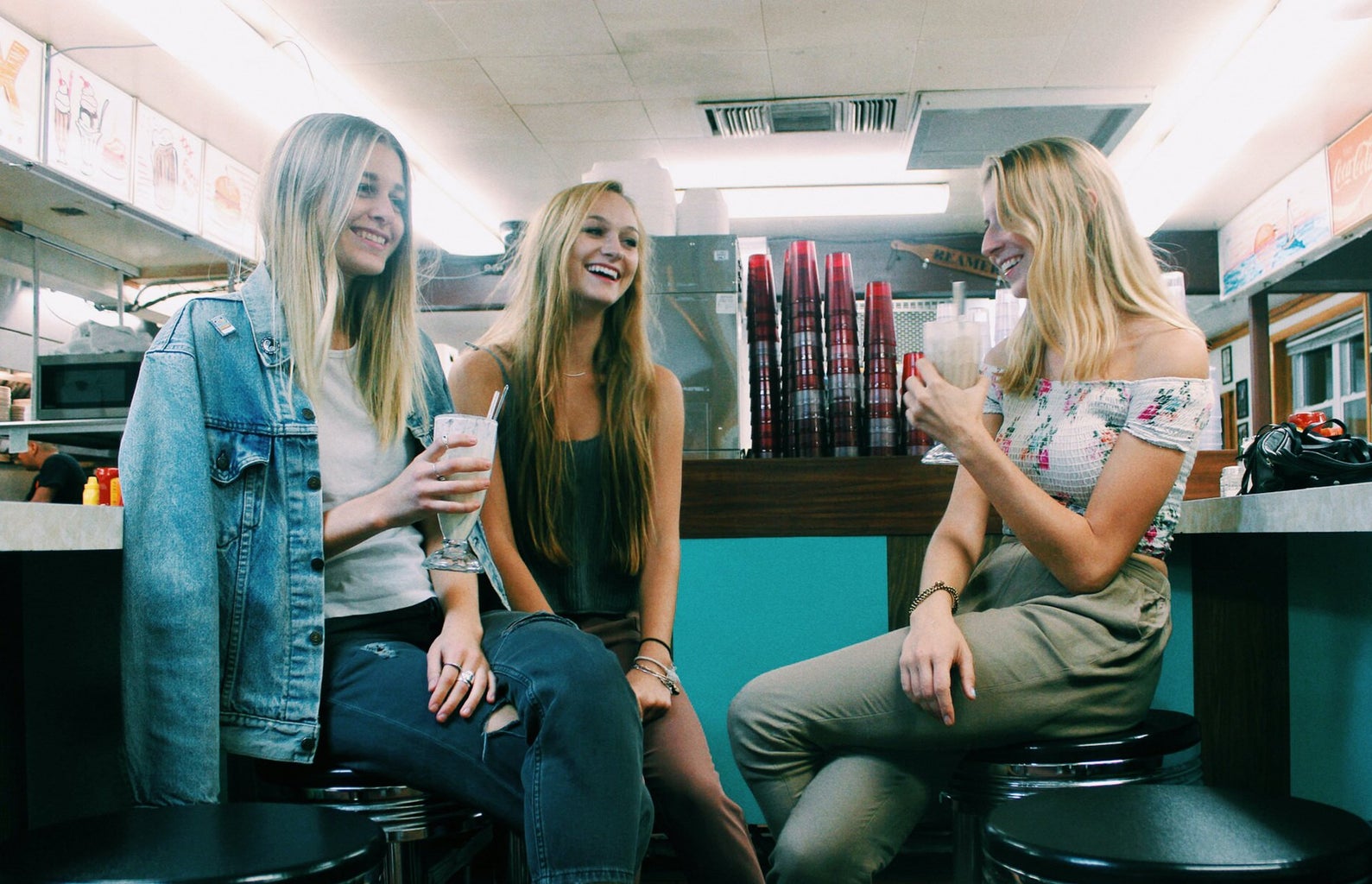 Set up group messages
Group messages are a great way to keep up communication if you aren't the best about initiating conversation. By having other friends in the group conversation, you are more easily able to talk to people when you get the chance, and still know what's going on when you don't. One great app for this, especially if certain people in your group use Androids and others have iPhones, is GroupMe (no, this is not an ad). 
Schedule your FaceTime calls
With life being as hectic as it is, it's easy to get caught up in the moment of talking and say "yes, let's call soon!" But, I've learned from plenty of experience that unless you pick a more specific time, Facetime plans will most likely fall through. This is not because people don't want to talk, but often because one party forgets. By having a more concrete plan in place, it gives an easier time frame to remember, ensures that neither person will be busy with prior plans, and gives you a better excuse to text them and double check everything. Sometimes it even works to set up a specific time each week or every day and go from there. It's still important to remember that things come up last minute that could cause the calls to not happen, but this has definitely been helpful to my friends and I. 

DM each other posts
I know this seems like something so small and unpersonalized, but I can genuinely say that DMing my friends tweets is how I keep in touch with them the most, second only to random snapchats of my face from bad angles. Aside from the sheer number of DM's, sending people funny posts or things that make you think of them genuinely reminds them of how much you care about them and value their friendship. On the flipside, as the receiver, it is so nice to know that you were what came to someone's mind when seeing something specific. Besides, we spend a big chunck of our time on social media anyways, so why not use that to make others feel good about themselves?
Remember that handwritten letters and small gifts go a long way
If you're still in high school and reading this, this one can seem a little weird. But I can genuinely say there is no better feeling while you're away at school than getting some kind of mail from your friends. I literally got a pair of socks from my best friend during freshman year and I cried. If you are short on money, or haven't spoken to someone in a long time, sending a letter or something that you find in the dollar section of a store is a great option. It doesn't have to be long, just something that lets them know you are thinking of them. As an added bonus, I like to print out pictures and add them into the envelope with a sweet note of the memory behind the photo on the back (p.s. printing is free on the shutterfly app). Overall, I have found that speaking to friends in different parts of the country or world comes in waves, usually synchrozed with my patterns of schoolwork. While I am extremely busy at school AND over the summer, I value my friendships more than most things, and that is why I work so hard to make them a priority. That being said, it is often easy for me to let the anxiety to creep in and default to thinking that we're no longer friends, rather than reminding myself that the phone goes both ways and I need to be making more of an effort. Most of all, it's important to remember that people and the situations that they are in over time change. I would be lying if I said that I kept every friendship I thought I would since moving across the country. But, if you focus on keeping the people you truly care about close, and if they are really you friends, it will feel like you guys picked up where you left off even after months of not seeing each other.