Located just 30 minutes north of Salt Lake lies the headquarters for Logistic Specialties, Inc.—or LSI for short. This organization works around the globe to help connect clients with development solutions to aid in conducting business with the federal government.
LSI's mission is to "deliver increasing value to our clients which positively impacts their performance on programs vital to National Security and Economic Development." Yet, besides LSI's success in the field of business, they also do a remarkable job of caring for their employees. On their website, LSI lists their core values as "integrity, team, innovation, execution, and community." Prior to the COVID-19 outbreak that shut down most places, I had the opportunity to talk with some individuals at LSI, and the one factor that was continually reiterated was the teamwork, community, and family-like connections between everyone working there.
First, I spoke with Lainey Davis, a junior at the University of Utah who is majoring in English and has a minor in Political Science. Currently, Davis is an intern at LSI, and her work primarily consists of contract translating, marketing and PR, and office management. On her experiences in the LSI office, Davis said, "The first day I came to LSI, everyone was telling me just how open the company was, and I thought that was just going to be something that people said on your first day, but I've actually found that to be very true. Everyone has been just very welcoming and in the last few days, I've had a lot of political conversations about the primaries happening and it's just been very open. Everyone's very respectful of everyone's opinions, and it has just been great here. I couldn't ask for a better working environment."
Davis mentioned that while she didn't know much about LSI before working there, she was thrilled to learn about all of the opportunities that were so readily available in her community. "Through LSI, I've been able to go down to the State capitol and work with legislators, and I've done work in the office to help contractors who work closely with the government, which has been really interesting to see given my studies in political science. I've also been able to get my hands on some legal contracts, and since I hope to go to law school, that experience has been super exciting," Davis said.
One item that continued to stand out in our conversation about LSI was the number of women in leadership and executive roles. In one example, Davis said, "A couple months ago I got to sit in on a meeting where we were talking about the legal contracts for LSI, and at one point I kind of looked around and realized that out of the nine people that were in the room, seven of them were women. It was just a really cool opportunity to see that the equality in the workforce that we talk about can become real… For me, it is really important to be able to see women accomplishing amazing things in the business world because it shows me that this is possible and you can go far in this career."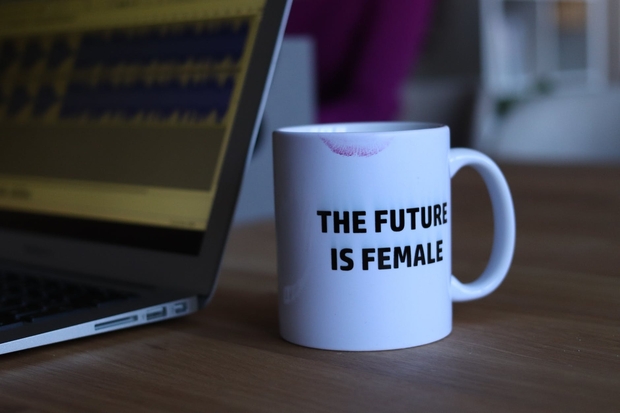 Next, as I spoke with Angela Hutchison, the Director of Operations at LSI, she continued to reiterate similar messages of empowerment and diverse leadership. "Even though a lot of our consultants are people that have retired from the military, the senior leadership in the office is mainly composed of women. There's just a different feel to the office. It's very uplifting, and you don't get anybody talking down to you," Hutchison said.
After graduating from Weber State in 2002 with a Business Management degree, Hutchison worked in various roles at different companies doing contract negotiations and managing operations. "I think that once you get into it, if there's not much diversity, you're going to hinder the way you do business—you end up with a very closed-minded organization," she said. Yet, with her work at LSI, Hutchison said, "The main thing I like to tell people about LSI is the different skill sets that we hold in the company. We have consultants all over the United States. We even have some worldwide and we have this large breadth of skillsets that can support the government. We don't have a lot of direct government work, but we have a lot of employees that can help other companies grow their government work." With so much diversity among both the employees and leadership, there is a unique opportunity for growth and creative problem-solving.
Hutchison shared, "If you're focused enough, you can do anything. I was 19 when I had my first baby, but I still put myself through college and then that pushed me forward in my career where it was mainly male-dominated. But I was always just trying to figure out the next step, teach myself things and not depend on other people to teach me. Learning from your mistakes is always huge, but also to not be embarrassed by them. Instead, we need to embrace our mistakes, and then move forward and learn from it. Always try to be part of the conversation. Don't try to shy away and feeling your you know, your opinion doesn't matter, but your voice should always be heard."
Finally, as I spoke with Catherine Slatter, the Senior Vice President and Chief Financial Officer at LSI, she shared some more insights into the culture behind the doors of LSI. "I think what has contributed to LSI's success is that we have the right people in the right positions regardless of their gender… we just hire people that we think are going to be the best people for the job," she said.
Slatter shared, "We are a close-knit organization, we care about our employees, we try to ensure that people are treated well, and we're involved with their families—we do a lot of corporate events with our employees and their families. We believe that if we treat our employees well, they'll treat us well and they'll treat our clients well."
While LSI might not focus on their diversity and high representation of female leaders, they are a participant in the ElevateHer Challenge—a pledge designed to encourage corporations to create greater gender equality in the workforce.
When asked about what it means to be a female leader, Slatter said, "I don't really look at it as being a female leader, I just look at it as being a leader, and I hope that I'm doing the right thing for the people that work for me, and I hope that I'm creating an example for my daughter to see that she can do whatever she wants to do."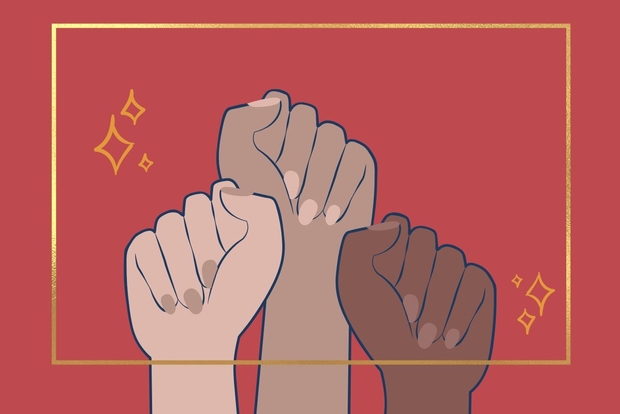 From my time spent learning about LSI, I realized what an essential role the makeup of a company can have. Even though diversity and having several women in executive roles might not be their goal, it is clear to see the impact that these factors have had on the climate within the office. Although the work that LSI conducts might not apply to everyone, as I realized the extent and significance of their business, I was shocked that I had not heard of LSI before this point. But, just taking a look into LSI has shown me just how essential it is to look into local businesses and inquire about the culture of the office as it can provide some incredible insights—in addition to an understanding of the work that is already being done.