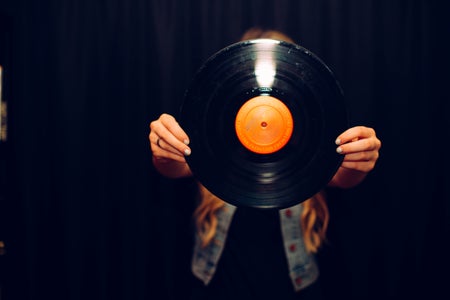 Breanna Coon / Her Campus
Album Review: Mac Miller Is Stuck Swimming in Circles
When it comes to posthumous albums, it can be hard to imagine if the finished product is what the artist envisioned — if it was the direction the artist would have taken. At the time of his death, Mac Miller was well underway with production of an album that would serve as a companion piece to his previous album "Swimming." Swimming in circles was the concept (and title) of his posthumous album. 
On January 8, Miller's family released a statement on his Instagram announcing "Circles." "Here we are. The act of having to write this at all feels surreal," said the post. "This is a complicated process that has no right answer. No clear path. We simply know that it was important to Malcolm for the world to hear it." 
Miller had been working on the new album with producer Jon Brion ("Eternal Sunshine of the Spotless Mind"), who he previously worked with on "Swimming." Brion dedicated himself to finishing "Circles" after Miller's untimely passing. 
"Circles" opens with the eponymous title track — a somber track hinting at the cyclical nature of Miller's life between sobriety and relapses. He sings, "Well, this is what it look like right before you fall / Stumblin' around, you've been guessing your direction / Next step, you can't see at all." Ultimately ending up at the start of the line, drawing circles.
The album picks up the pace in the heavily synthesized tracks "Complicated," "Blue World," "Woods," and "Hands." Each is full of notes-to-self that emotional pain isn't something that dissipates with the snap of a finger; it's something to take one day at a time. "Some people say they want to live forever / That's way too long, I'll just get through today," Miller sings in "Complicated." On the standout track "Woods," he reassures himself that love is a risk worth taking: "Never going through the motions / I'm just tryna lay your body down slowly / We can only go up." 
The album exists as a form of therapy for a Miller — reconciling with his past, seeking to break out of old ways of thinking, and looking to a liberated future. "Circles" doesn't possess the same introspection or quality as "Swimming," but of course, Miller wasn't there to oversee the finished product. "Circles" is a fitting coda to his career nonetheless — a career that became more compelling the more he progressed. 
He began his career as a snapback-wearing frat rapper, appealing to the teenage masses with tracks like "Knock Knock," "Donald Trump," and "Party on Fifth Ave." But rather than remain the poster boy for frat rap, he dedicated the majority of his adulthood to expanding and refining his artistic vision as a rapper, producer, and eventual singer — putting out the two best albums of his career, "The Divine Feminine" and "Swimming." 
I discovered Mac Miller way back in 2011 — he just released his debut album "Blue Slide Park." I was a fan from the beginning, watching him grow and evolve as an artist and human being with each album. When he died in 2018 — one month after releasing "Swimming" — I was heartbroken to say the least. Miller had finally achieved self-discovery on "Swimming," and he was gone before he was able to grasp his full potential or see the impact "Swimming" had. With "Circles," Miller has left the world some insight into where his life and artistic future were headed. "Circles" is truly a beautiful album. It may not be the best, but I'll always love it — his musical journey may have come to an end, but it will never be forgotten. 
Charlotte Reader / Her Campus