7 Things To Do in Salt Lake City
Sometimes, when you think about the idea of college, it can be a little bit of a downer. I mean, you move to a place where you exist to learn and do homework and study. Don't get me wrong: I love almost everything about college. I love learning, and I love being in a new city. But sometimes I need a little more than just school.  But then you come to the weird, inexplicable divide that seems to exist between us college students and the rest of the world. We're older and more mature than all the students who are younger than us, and yet we're not quite fully-matured adults, but we want to be, but we're still kinda not, and it feels like the only people who can relate to us are other college kids. So what in the world is a college student to do on an afternoon when there's no homework to occupy their time, the Netflix library has been exhausted, but also their wallet is a little lacking, and so is their energy?
I can't necessarily speak to other cities, but Salt Lake is actually full of things to do that are totally geared towards college students! These spots are perfect for an afternoon with friends, or for some alone time, orrrr if you have a human you want to take on a date. Here are a few of my favorites:
1. The Natural History Museum/UMFA
Both located on campus, these awesome museums are, like many others, FREE to students with their U card! Imagine that! If you like a) dinosaurs, b) rocks, c) amazing views of the valley or d) all of the above, the Natural History Museum is the perfect place for you to spend an afternoon. The Utah Museum of Fine Arts (UMFA) likewise offers a ton of stunning artwork that can fill up your time easily.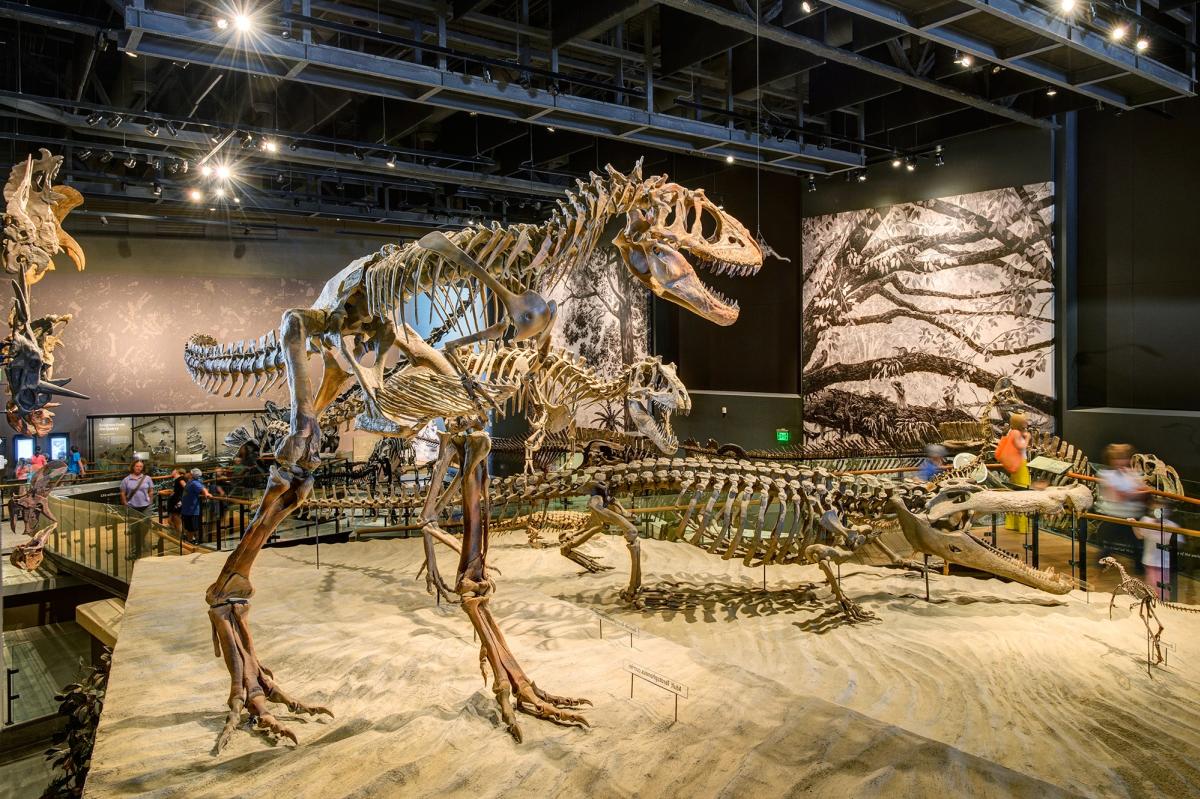 2. Utah Museum of Contemporary Art
This museum is a little farther from campus, but Trax will get you there easily, and if you have a car, it's a breeze to get to. While they don't have specific student pricing, there is actually no entrance fee! Admission is a suggested $5(!!) donation, and of course, we love to support our local museums, but if you're really strapped for cash, nobody is going to stop you from looking at art. Again, a wonderful way to spend the afternoon.
Check it out here.
3. Red Butte Gardens
Okay, so maybe dinosaurs and art aren't your thing; go take a walk through the Red Butte Gardens! First of all, they're stunning. Second of all, they're right at the top of campus. Thirdly, they're (you guessed it) free. for. students. You can take a picnic, a sketchbook, or even plan a cute photoshoot with your friends! Ya heard it here first.
Check it out here.

4. Utah's Hogle Zoo
Open 7 days a week and home to 800 animals, the zoo is a great place to spend a day with friends, a date (I wish), or just yourself. The only thing to be aware of here is that they do not offer student discounts, which is kind of a bummer, but with the amount of time you could get out of this place, I feel like it's worth it!
Check it out here.
5. Explore the Gateway
In case you're new to SLC and not familiar with it, the Gateway is one of Salt Lake's malls. What I love about it, though, is that in addition to the tons of shops that it houses, the Gateway constantly has cool little art pop-ups and exhibits. A few weeks ago I went to pick something up from a store there, and I stumbled on a new contemporary art exhibition that I had never seen before. It also is home to the Clark Planetarium, which always has a lot of interesting shows an exhibits going on. Shop a little if you want, or grab food at one of the restaurants, or simply hunt for new pop-ups – either way, you can easily make a day out of walking around here.
Check it out here.
6. Liberty Park
This one's a little more simple in nature, but definitely should not be left out of the equation. The park itself is stunning; there's tons of shady spots to relax or do homework, there's playgrounds for kids (or honestly you if you really want to send it), and if you're feeling extra adventurous, there's an aviary you can explore that's super inexpensive with your student ID. My recommendation would be to grab coffee at Beans and Brews just outside of the park, and then spend an hour or so wandering around or doing whatever your heart desires. Also, it's a surprisingly good *cough* date spot.
Check it out here.
7. The Leonardo
Can you tell I'm a big museum gal? The Leonardo is dedicated to science and innovation, and while I've never been, I've heard only stellar reviews. It's right in the heart of downtown, so again, it's very easily accessible by car and public transportation. And the best part about it? Don't even make me say it again guys. Okay, I will: student pricing!!! Not free, but $10 is an incredible price for what this museum has to offer.
Check it out here.
I could make a list of, like, twenty more things that are perfect for college students in Salt Lake City. Temple Square, any one of the state's numerous hiking spots, City Creek, the list goes on. But for now, I'll leave you with this list of places in hopes that our next weekend looks a little more exciting. If you're gonna be in a new city for four years, you might as well take full advantage of everything it has to offer and explore your little hearts out!