5 YouTubers For Your (Staying) At Home Entertainment
I hope I'm not the only one who spent way too much time binge-watching YouTube, TV shows, and movies while being stuck at home for the majority of the last year. I know I could have used this extra unforeseen time in more productive ways, but since we were/are supposed to be staying home, technically, I had an excuse. Regardless, I made my way through all sorts of visual media and found new TV shows and movies, but I also rediscovered my enjoyment of watching YouTube! I've been watching YouTube ever since Bethany Mota (MacBarbie07) and Meredith Foster (stilababe09) were some of the most popular people on the site. I still watched YouTube often before the pandemic occurred, but I did discover new YouTubers and rediscovered ones that have been there for a while. It doesn't matter when I began watching any of them though because they all make fun and funny and entertaining videos. So if you're looking for a way to be less bored while being stuck at home or just want a way to procrastinate homework, I have some suggestions for you.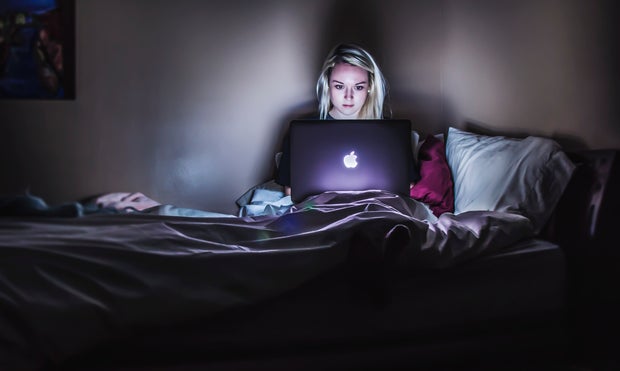 Photo by Victoria Heath from Unsplash
Ashley Alexander (ur mom ashley) is someone I began watching over the summer and I love all of her videos. A lot of her videos include her two siblings and her boyfriend, and they seem like such a fun group of people with a great dynamic that makes her videos that much more enjoyable to watch. She posts videos that relate to fashion, food, cooking/baking, vlogs, and more. She has a bubbly and lively energy and her videos are great to watch when you want a wholesome laugh or need cheering up!

Natacha is probably one of my favorite people to watch on YouTube because she has the most positive, fun vibe. She is quite literally the best "fitspo"  because she lives and promotes that kind of lifestyle but she does it in a sustainable, healthy way. She posts workout videos, cooking and baking videos, challenge videos, and plenty more. She has a background in science and has also made some videos about fitness with scientific explanations that are very interesting and beneficial for anyone trying to learn more about how to live a healthier lifestyle in a manageable way. She and her boyfriend Mario will definitely make you smile and laugh, too!

Okay, I know I really don't even need to include Emma on this list because at this point I wouldn't believe you if you say you've never heard of her, considering she has almost 10 million subscribers. Regardless, if by some crazy twist you haven't heard of Emma, obviously you have to check out her channel. I think the reason why I and so many other teenagers love her is because she is very much just a "normal" teenage girl. (Aside from the fact that she is now 'rich and famous,' of course.) But truthfully, you probably wouldn't even be able to tell because she seems so down to earth. Both she and her videos are always natural and "real," making her so relatable for teen viewers like myself. Along with that, she is incredibly entertaining, funny, and fashionable. Emma is definitely the type of person that everyone would want to be friends with.

This one might seem kind of weird and random, but I started watching The Try Guys at the beginning of quarantine, and they made me laugh so much. If you've never heard of them, The Try Guys consist of four 30 something-year-old men (Ned Fulmer, Eugene Lee Yang, Keith Habersberger, and Zach Kornfeld,) that, as you could guess, post videos of themselves trying random things. They've tried bartending, archery, hang gliding, plenty of costumes, women's leggings, and lots, lots more. I have never finished one of their videos without laughing constantly because they each have different comical personalities that complement each other perfectly. If you want to check them out, I highly recommend their "Without a Recipe" series, in which they cook/bake foods and desserts without using a recipe, and then are judged by a group of judges. They've made cheesecake, ice cream, cake, dumplings, and more, all recipe-less. These videos have undoubtedly made me laugh most of all, and they're usually 30+ minutes long, so it's the perfect way to procrastinate your first paper of the semester.

Last but not least on this list is Claudia Sulewski. Although I don't know her personally, obviously, Claudia truly seems like such a kind and genuine person. She is more like a "beauty blogger" than the other women included here, but her videos are just as enjoyable to watch — they're perfect for when you want more relaxing entertainment. Most of her recent videos are filmed in more of a "vlog" style, which I personally love. She also posts about makeup, fashion, skincare, home decor, and more. I really like watching Claudia because she has a very calming and peaceful on-camera presence, and truthfully, she seems very put together and organized, which inspires me to (try to) be the same! Overall, if you're stressed or anxious and just want to watch something to get your mind off your stressors, she's your go-to!
Although this list consists of people that you probably already know or have heard of, I still wanted to write this article to share the YouTubers that I have been enjoying recently. Even if there is just one YouTuber on here that you haven't heard of, you can check them out because it's always fun to discover new ones! Either way, I find that watching YouTube can sometimes be more enjoyable than TV or movies because you're watching real-life people that you can relate to and laugh with. Hopefully you can find some entertainment or distraction through these people, or through any other people you like watching on YouTube.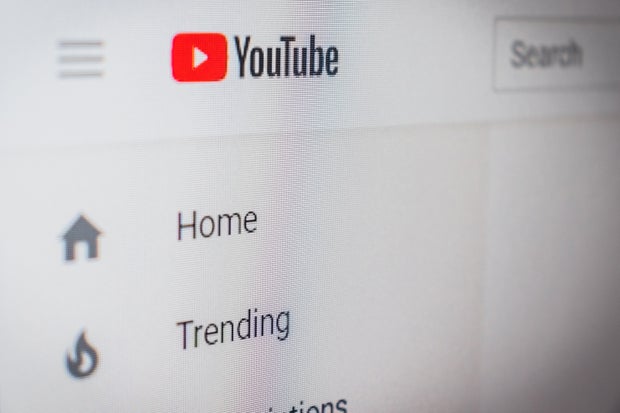 Photo by Christian Wiediger on Unsplash