For as long as I can remember, I've suffered from constant headaches and migraines. I had headaches daily and about three migraines every week. I truly tried everything imaginable to end this cycle – different medications, drinking more water, exercising semi-regularly, limiting screen time, and taking on less stress – but nothing worked.
In May 2020, I saw one of Tabitha Brown's viral TikToks. I really loved her energy (who doesn't?), and I ended up watching a YouTube video of her talking about why she initially went vegan. The answer? A nearly two-year-long headache. After going vegan, it disappeared after ten days. She mentioned a documentary called "What the Health,", and viewing that started my vegan journey the next day.
I truly had no idea what I was doing. Everything I was used to eating (which was mainly meat or dairy) was now out of the picture. Thankfully, one of my closest friends had been vegan for almost a year, and she picked up my frantic "WHAT CAN I GET AT TRADER JOE'S" phone call. She was elated and almost instantaneously sent me at least twenty screenshots of snacks I could find almost anywhere. And I did!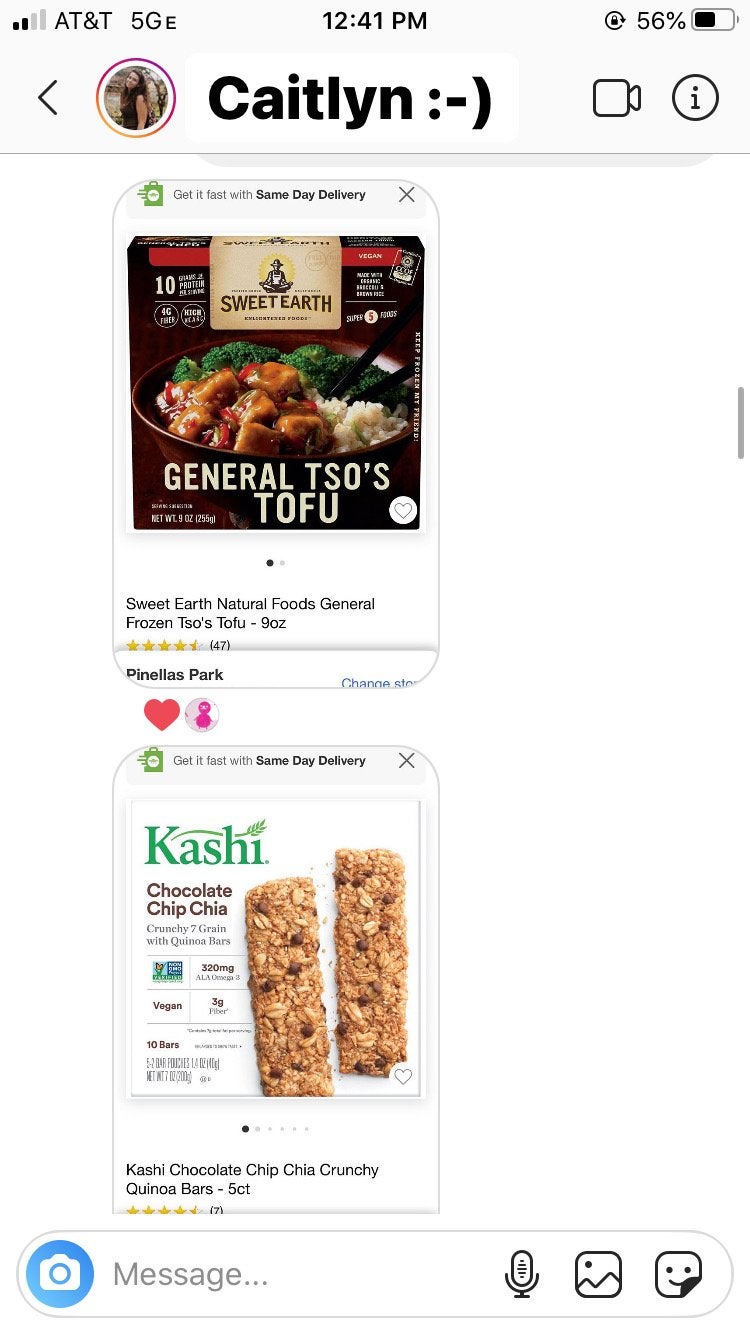 There are so many things to keep in mind while transitioning into any diet, whether it's going vegetarian, pescatarian, or fully vegan. For one, it is okay to mess up. I was helping my friend move out of her apartment in June 2020, and we got takeout – I didn't even think about not eating the yummy-yummy sauce (yes, the elite hibachi sauce – debate someone else) until it was already gone. I felt as if I had completely failed. But then I thought about everything else I had avoided for the past month and felt comfort in the fact that I was doing my best. It's human to make mistakes.
Depending on where you're living, you still have plenty of options as far as takeout goes. In the St. Pete/Gulfport area, my favorite places to go are Lucy's Vegan Corner, Plant Love Ice Cream, Valhalla Bakery, and Golden Dinosaurs Vegan Deli. Although I don't make it to Tampa very often, Pure Kitchen Tampa is definitely worth the drive, especially when Gabby's cupcakes are in stock! It's a fact that vegan places have random hours of operation, but usually, at least one is open when you need a bite to eat.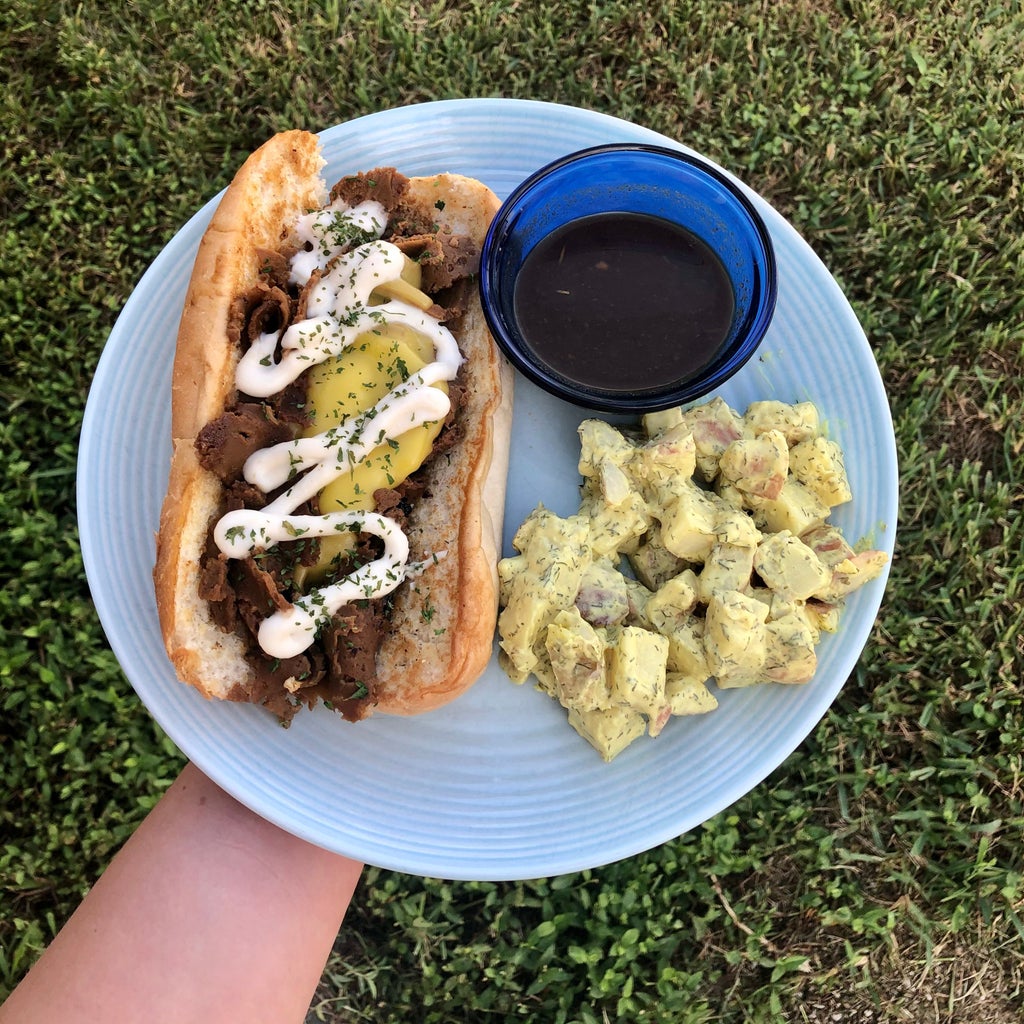 Although I'm a sucker for takeout, I've found that going vegan has evolved my cooking skills as well. Vegan food often gets a bad rep. However, I'm here to tell you that seasoning is your friend – regardless of what you're eating! Something that everyone needs to hear is that it's amazing what you can do with seasoning and the right ingredients. I finally learned how to correctly fry tofu over the summer (coat it in cornstarch – just trust me), and it completely elevated the dish. I also attempted to make orange "chicken" with seitan– a meat substitute made from gluten (sorry, GF friends)– as my "meat". Here's how it turned out: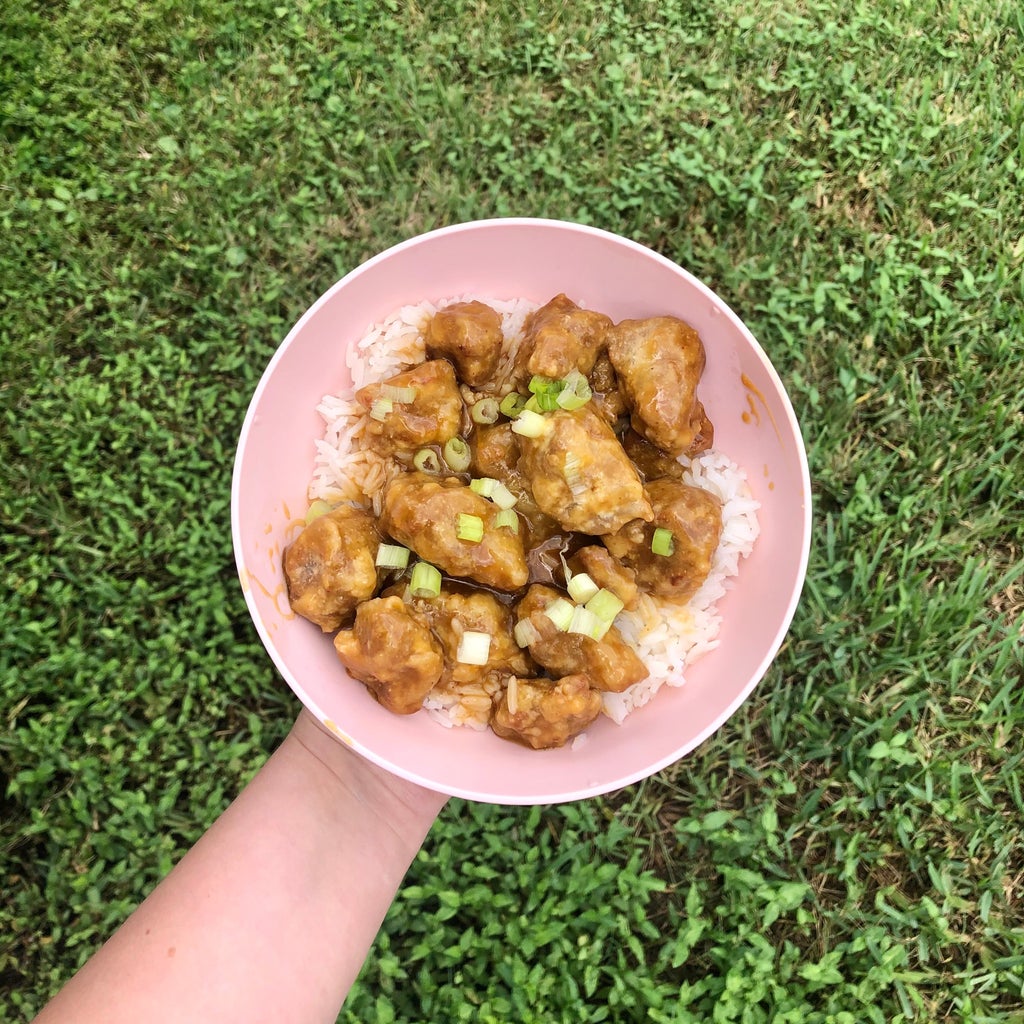 One of the most important things to keep in mind is that you won't like everything. Most food you make won't look picture-perfect, either. Sometimes, the things that look the best won't necessarily taste the best. The orange chicken sauce was amazing, but the seitan texture wasn't my favorite when reheated. Seitan ended up not being my thing, but it could be the brand I bought or the way I cooked it. Experimentation is key! Another example: this Shepherd's Pie I made looks kinda gross – but it was SO GOOD.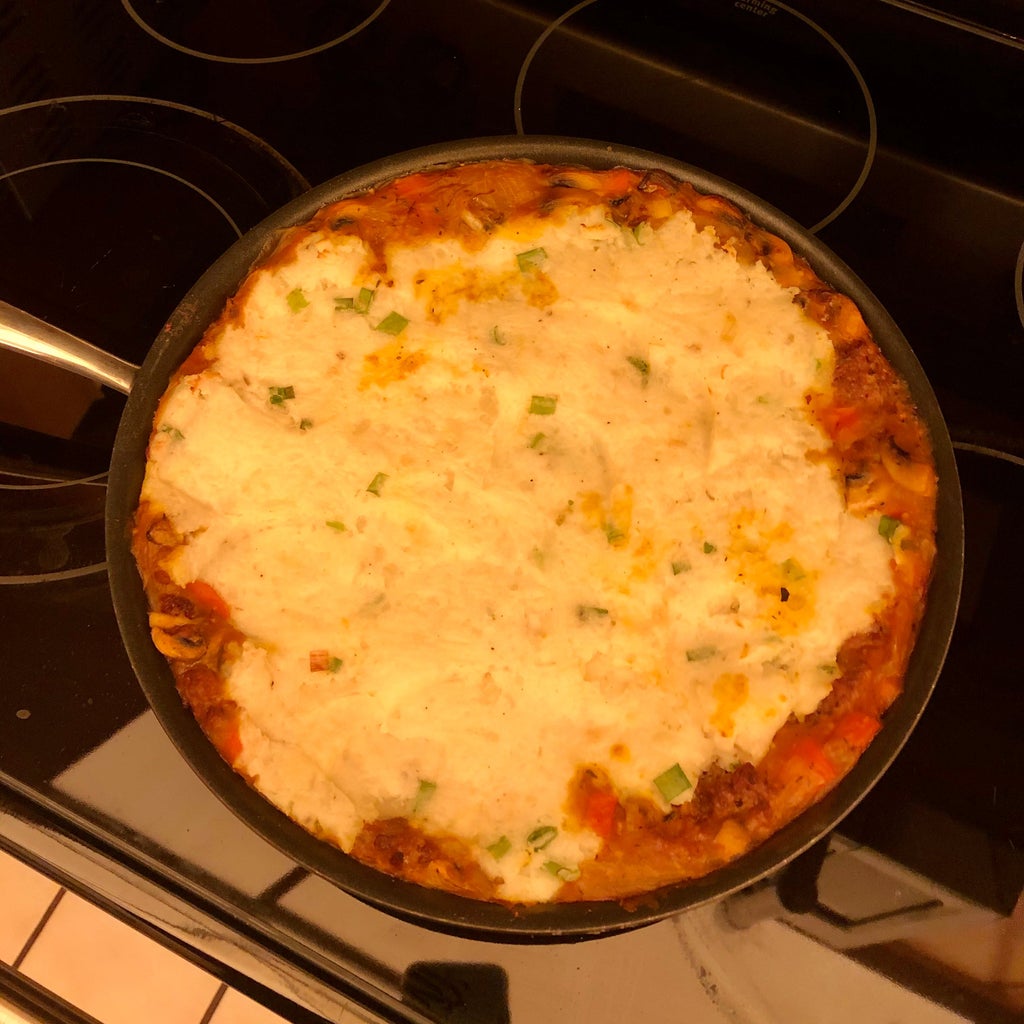 Basically, this is my long-winded way of saying that it isn't impossible to go vegan when you're living with non-vegans. If your family is anything like mine, your dad will start to eat half of everything you cook and then state the obvious: "This is better than I expected it to be!" In January, my family was forced by me willingly started doing Meatless Mondays. My dad is more adventurous than my mom, but I've found many recipes that she enjoys, such as this pot pie soup and hamburger-less hamburger helper. If my Southern family can enjoy (and ask me to make) meatless meals, I promise that you can give it a try and find something you love!
Chat soon,
Claire ☺