In 1971, Walt Disney World opened, Starbucks opened, and Southwest Airlines started taking flight. In 2021, 50 years later, these companies are celebrating their 50th anniversaries this fall with celebrations all around the country.
Many Floridians and Disney fanatics have been excited for the 50th anniversary of Walt Disney World for quite some time, and the 18-month celebration officially started in the parks on October 1st, Walt Disney World's 50th anniversary date. In the parks, this meant new decorations, new treats, new merchandise and so much more. But the celebration is not just happening inside the Walt Disney World Parks.
All around the country, Disney fanatics who love Disney World but can't go to the celebration or just need a little more Disney in their home, collected 50 McDonald's toys that come with the Happy Meals to match the 50 statues in the parks put in place for the anniversary. These Happy Meal toys brought happiness in many ways this September, bringing a little bit of the Disney magic to homes without having to visit the parks.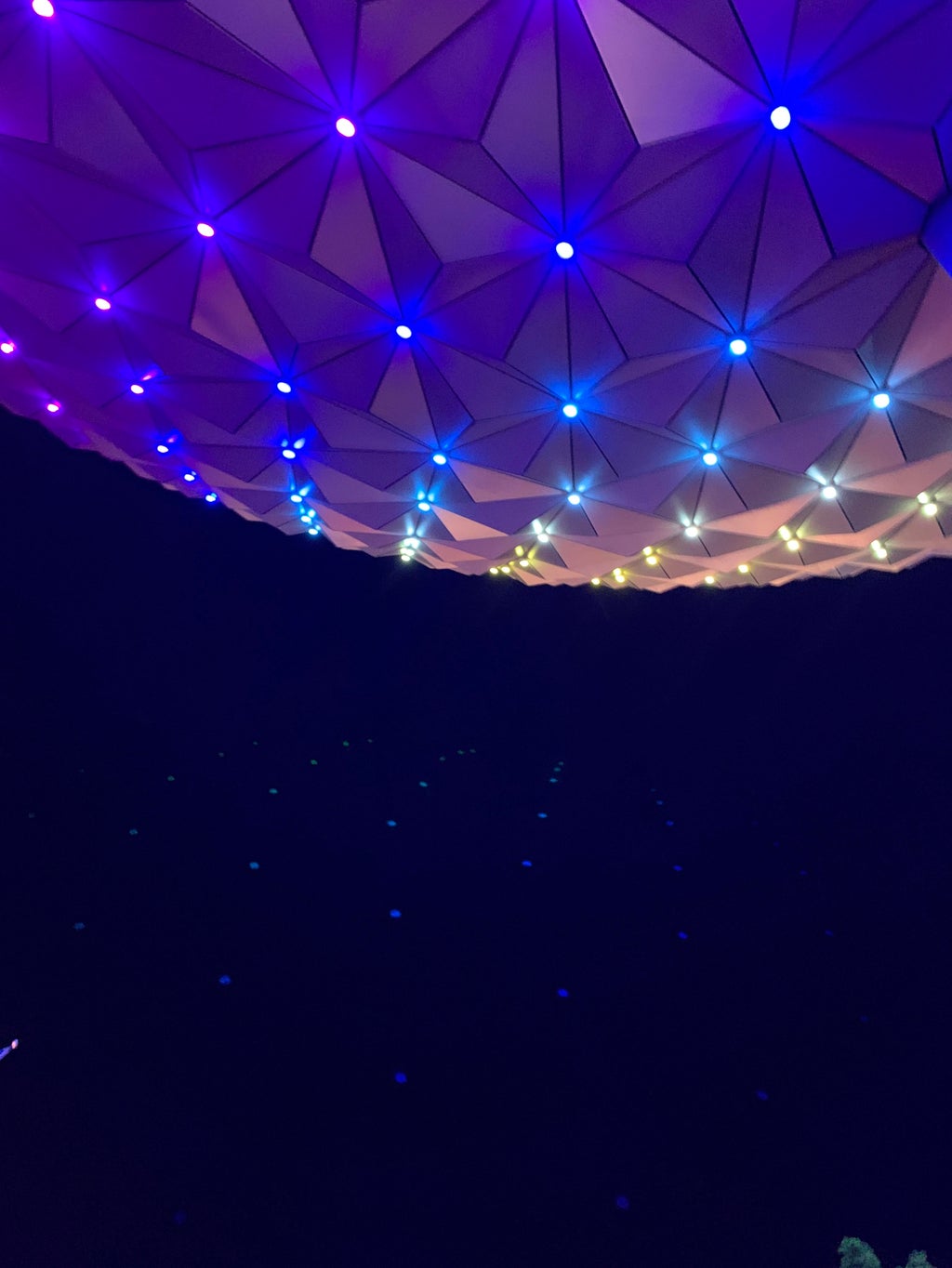 In the Disney World parks, details and treats for the celebration surround guests wherever they look. There are over 100 pieces of new merchandise, countless new desserts and treats, and new shows in most of the parks. In Animal Kingdom, the new show Kite Tales takes place, featuring gigantic kites flying over the water featuring characters from movies such as The Jungle Book and Lion King. In Epcot, there is a new firework show, Harmonious, and a new light show on the globe at the front of the park, Spaceship Earth. At Magic Kingdom, a new firework show, Enchanted, fills the sky and Main Street, featuring projections on Cinderella's Castle and the buildings on Main Street, spectacular lighting, and, of course, fireworks.
Southwest Airlines also partnered with Disney World this year to celebrate its 50th anniversary. While their anniversary was in June, the two companies worked together to bring Disney magic to flights as well to celebrate their special year. Southwest Airlines wrapped their plane in Disney art featuring Cinderella's Castle, a large 50, and some pixie dust. On the inside, more hints of this Disney magic could be found on the overhead compartments for luggage and on the window covers next to every seat.
There are many exciting celebrations happening to make Disney magic happen inside and outside the parks, but a local coffee shop that is widely popular around the country is also celebrating its 50th anniversary. Starbucks opened in 1971, on September 29th, which is also National Coffee Day. Decals can be seen on store windows and in-store, a cardboard sign is put up to leave nice notes on to make people smile.
There are many celebrations happening around the country right now, and while not everyone may be close to where the main events are happening, there are plenty of opportunities to celebrate these special anniversaries close to home.