Things We Miss About Home While in College But Don't Like to Admit
It is known that moving away from home and into college will cause us to miss things like home-cooked meals, our family and our friends from home. We all admit that most of the time. Unfortunately, there's a lot more that we miss about home and we are not always so willing to talk about these things to anyone but ourselves. FYI, if you find yourself truly missing these things, you're not alone. 
Privacy
Living in a dorm or a house with your best friends is pretty amazing. There's no denying that. But sometimes we need a little alone time. Have you ever realized how hard it is to have a phone conversation without anyone hearing? Boy do we miss locking ourselves in our room all day and talking juicy gossip with our friends or exchanging cheesy compliments with our bae.
Peace and quiet
Along with privacy, peace and quiet is something we don't get at college as often as we did at home. Sometimes we just want a peaceful cup of tea and a nap without being woken up by our roommates or neighbors.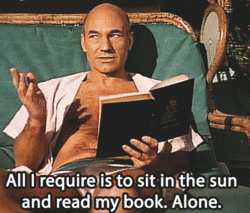 Family time
Most of us in high school felt that "family time" was a chore and we had better stuff to do with our friends. How silly and immature of us. If college has taught us anything about family, it's that we were stupid for not spending more time with our family, immediate and extended. This makes coming home for breaks much more special because we no longer avoid family game night, we look foward to it.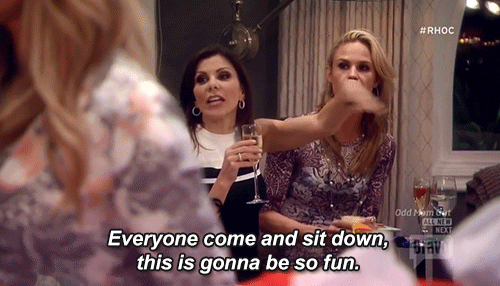 Movie nights
Weekdays at home rarely consists of going out. College is a world where each night happens to have a drinking term associated with it (i.e. "Thirsty Thursday", "Wine Wednsday", etc.). Staying in, cuddling up, and making some popcorn for a movie just doesn't seem to be an option. No matter how many nights you go out, your roomates don't let you stay in because "you only have four years of college" and "YOLO". Movie nights, we miss you and hope to reunite soon. 
Your pet
Living in a completely new place, with completely new people, can make it easy for us to forget about those that we can't call or text saying "I miss you". Remember there's absolutely no shame in facetiming your siblings or parents and asking for them to put the dog on the phone. They probably miss you more than you miss them.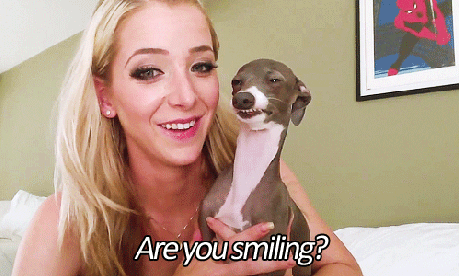 Your job
Yes, you read that right. As tiring and irriatating as work can be, you might just miss it a little. Having a steady income over the summer was awesome because you had that extra spending money to eat out and go shopping. If you have a job at school, that's great, but you probably don't work as often. That summer job was pretty clutch, so missing it is no embarrassment. 
Your siblings
Okay, yes, some of us love to admit how much we miss our siblings. But posting an Instagram with the caption saying: "#tbt I miss my brother/sister" isn't as heartfelt as it should be. Going away to college teaches us how much we really love our siblings, no matter how often we fight. They're our best friends and we've been with them since the beginning and we learn to appreciate them much more when we are seperated from them. We may forget to say a lot, but brother and/or sister, we miss you!
Your parents
There are so many reasons we miss our parents. Some of us look at college as a way to become independent from our parents. There's no longer someone telling you to clean your room, do the dishes, wake up, or get things done. You're on your own and as nice as that feels, it leaves a part of you feeling somewhat empty. You miss the things you never realized you love, like your father's wisdom and your mother's hugs. Hey, mom and dad, not only am I thankful for all you do, I love you and I miss you. We may forget to say it often, but we think it all the time. 
No matter how much you love college, there's no denying that the comfort of your home is just the best feeling. Enjoy college but never forget...