Creepy Films To Watch This Halloween Season
If you're bored during quarantine this Halloween season, I have some ghoulish film recommendations that will be sure to get you in the spooky spirit!
Check out these classic and modern films一you won't be disappointed!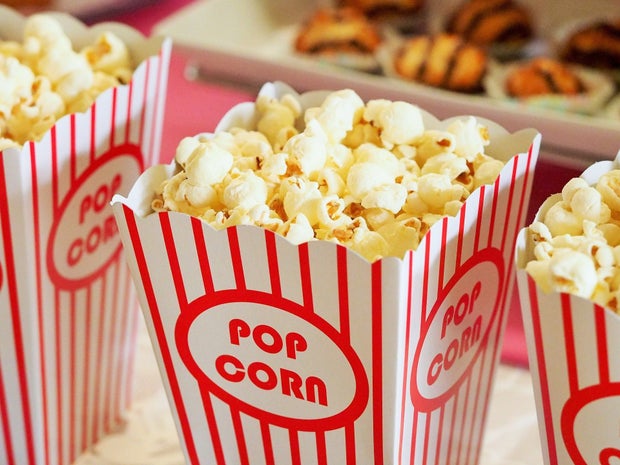 Photo by dbreen from Pixabay
1.

"A Nightmare on Elm Street" (1984)

While there have been remakes of A Nightmare on Elm Street, I recommend the original 1984 version, written and directed by Wes Craven. The special effects are amazing for the time period and instill the idea that you can't escape fear even in your sleep. 

The first Halloween is a classic, directed by John Carpenter and starring Jamie Lee Curtis. I recommend the entire series if you have time, including the most recent Halloween film as Jamie Lee Curtis' character arc completes itself. 

3.

"One Flew Over the Cuckcoo's Nest" (1975)

This film is psychologically disturbing with powerful performances by Jack Nicholson and the rest of the cast. This is a very intense film that is sure to creep you out far after the credits roll! A new series called, Ratched, released recently starring Sarah Paulson about Nurse Ratched from One Flew Over the Cuckoo's Nest! 

4.

"The Sixth Sense" (1999)

I love to watch this film during the Halloween season, even though it's not Halloween-specific. The famous quote, "I see dead people" comes from this classic, starring Bruce Willis and Haley Joel Osment (the brother of Emily Osment from Hannah Montana). 

5.

"Scary Movie 3"  (2003)

The third installment of the parody series, Scary Movie, is my favorite, starring Anna Faris, Simon Rex, Charlie Sheen, and Regina Hall. The humor is perfectly dry and hilarious. You don't need to watch these films in order, so I'd recommend the third film to start! 

6.

"Edward Scissorhands" (1990)

Directed by Tim Burton, this classic is definitely in my top ten favorite films. The cinematography and color schemes in this film are beautiful and Johnny Depp and Winona Ryder deliver amazing performances. 

7.

"Friday the 13th" (1980)

If you're in the mood for a scary film to watch, I recommend the first Friday the 13th movie. It's interesting to watch horror films from the '80s when special effects were not as technologically evolved as they are now. 

8.

Hubie Halloween (2020)

The newest film of the Adam Sandler Universe is Hubie Halloween, starring his usual ensemble cast. Filmed in the Salem, Massachusetts area, this film gives off the perfect New England Autumn vibe with an emphasis on Halloween, of course. I recommend this new film if you can get past Sandler's quirky accent!

Ghostbusters is a classic, one that gave me nightmares when I watched it as a child. The film has great humor and performances by Bill Murray, Dan Akyroyd, Harold Ramis, and Sigourney Weaver.

This Hitchcock horror film laid the groundwork for future filmmakers, with powerful performances by Anthony Perkins and Janet Leigh (the mother of Jamie Leigh Curtis). 

 
All of these films are amazing choices for what to watch this Halloween... if you're feeling spooky!