Cozy Coffee Shops to Explore in Southern Rhode Island
The University of Rhode Island is typically full of life; however, the environment can quickly become desolate upon the arrival of cold weather. With this in mind, it is essential to spend free weekend time exploring and fueled by a delicious cup of coffee. 
As a caffeine addict myself, and local Rhode Islander, I have compiled coffee shops that are perfect for your next off-campus venture. The businesses mentioned are organized by distance, to assure trips can be planned accordingly.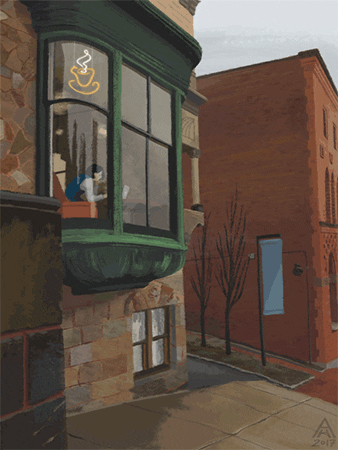 Within 5 Miles: 
Sophie's Brewhouse (Exeter, RI)
Sophie's Brewhouse is no more than 10 minutes from the URI campus; perfect for a quick getaway from the dorms or library. Its menu is complete with a wide assortment of coffee and other drinks, as well as pastries, breakfast items, lunch sandwiches, and more satisfying snacks. Inside there is space to read and relax or study for finals. 
Sweet Cakes Cafe  (Peace Dale, RI)
Sweet Cakes is nuzzled in the heart of downtown Peace Dale, just past Whalers Brewery and Rock Spot Climbing. In the morning, a variety of espresso sensations fill the air, along with an assortment of baked goods and pastries. Personally, a spinach empanada and a cup of their vegan chili is my ideal lunch. This quaint business will surely exceed any Dunkin experience. 
Caf Bar (South Kingstown, RI)
Caf Bar prides itself on hospitality, quality, and serving food to the southern RI community that is unprocessed and nourishing. Caf Bar is on the quaint, but lively area of the Wakefield/South Kingstown line. You can find non-GMO, organic, and locally-sourced products that taste good and are good for you. A local public relations agency, Caster Communications, features frequent visits to the spot on their Instagram story, before heading to the office.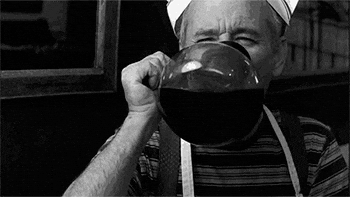 Within 10 miles: 
Shayna's Place (Wickford, RI)
Shayna's is at the heart of Wickford and has truly brought this small New England village back to life. The cafe is a perfect meeting spot to catch-up with friends or family while featuring RI-named sandwiches, a pastry-filled case, savory soup, along with fresh smoothies and juices. 
Cool Beans Cafe (Narragansett, RI)
All I can say is: you must order the acai bowl. Even into the colder months, acai bowls are one of the most popular menu items Cool Beans offers. The bowl comes with granola, coconut flakes, and berries atop the acai, but you can also add cocoa nibs, peanut butter, greens, and other ingredients. The environment is perfect for a quick pop-in, or to sit and enjoy the morning newspaper.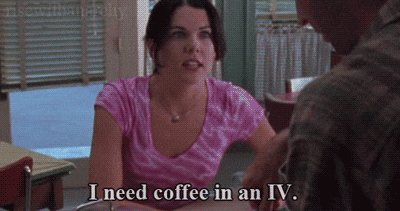 Within 20 miles: 
Mainstreet Coffee (East Greenwich, RI)
Do you like ordering "coffee with love?" Mainstreet Coffee in East Greenwich combines the best of both worlds: coffee and alcohol. During the day, you can expect an ordinary, cozy space to enjoy some java. But by night, the atmosphere is known for its concoctions of espresso with your preference of Kahlua, Baileys, Sobieski Vodka, Godiva, and other signature notes. 
Coffee Grinder (Newport, RI)
What's better than coffee with a view? Coffee Grinder is a premier, waterfront cafe located at the end of Bannister's Wharf in Newport. Whether enjoying the breathtaking view of boats glide across the bay, or taking the coffee to go on a yacht of your own, Coffee Grinder is a must stop when in Newport. Their delicious brew, dedicated workforce, and incredible location are unmatched to competitors. 
Dave's Coffee (Charlestown, RI)
Dave's Coffee is a well-known Rhode Island coffee brand. The store locations are located in Charlestown and Providence. These RI-roasted beans are at the heart of family businesses in the state. The brand has become highly identifiable and merchandise desired from all who visit. Their online store even features a 'carabiner stainless steel adventure mug,' perfect for a gift or the next item on your wishlist for the holidays. 
Other local highlights: 
Empire Tea & Coffee (Newport, RI)

The Nook Coffeehouse (East Greenwich, RI)
Whether you are headed south to Charlestown, across the water to Newport, or to explore the communities around the University of Rhode Island, there is no doubt Rhode Island has eccentric coffee shops around every bend. Each is unique to the next, with spaces that invite intellects, students, family, friends, and anyone who simply wants a quality cup of joe.