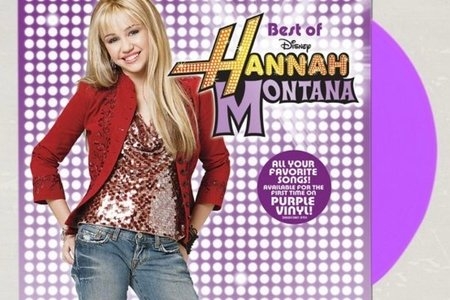 Childhood TV Shows That Make Me Nostalgic
 I think we can all agree that the most nostalgic era is the 90s and early 2000s. What's not to love or to laugh at when you've got Britney Spears, low-rise jeans, frosted tips, puka shell necklaces, Paris Hilton (is she still relevant?), the birth of trashy pop, and of course, the TV shows to look back on? I think the shows I used to watch as a kid are what makes me feel the most nostalgic, and if you were born in the early 2000s, you know which ones I'm talking about. Keep reading if you want to feel older than a Gwen Stefani CD. 
You get the best of both worlds with this show: you see what Miley Cyrus looked like before she dyed her hair blonde, and you see what used to look like before she went crazy. There's no doubt that Hannah Montana was an icon, and when you watched it back in the day, don't lie to yourself, you knew every single word to "Nobody's Perfect". 

I mean, it speaks for itself. This show was easily one of the best shows Disney ever produced and I'd be lying if I didn't say I quoted it all the time. "Hug me, brother!" 

3.

"The Suite Life of Zack and Cody" 

Before Cole Sprouse got hot, he was sweet little Cody on The Suite Life of Zack and Cody. And I'm sorry, but if you chose Zack over Cody back in the day, that was your first time chasing after toxic masculinity, sorry girl. 

I was a hardcore fan of Lizzie Mcguire back in the day. I, unfortunately, owned the plastic flip flops, the low-rise jeans, the pink ruffled top, and the butterfly clips. Yikes… 

Talk about a bad b*tch! Kim Possible was such an awesome spy and she rocked the h*ll out of those green cargo pants. 

I mean, my Mom even watched iCarly with me, it was that good. Did anyone else ever try making spaghetti tacos?

Ok, I lied before. Cory in the House wins for best theme song ever. It really is a bop.

9.

"The Adventures of Jimmy Neutron, Boy Genius" 

So maybe Jimmy Neutron wasn't the best show on this list, but hey, you gotta love that ridiculous head of hair of his. "Gotta Blast!"

Shoutout to anyone who remembers this show! I can't help but love it, though it's probably one of the worst TV shows ever made, but it's on NetFlix and I'm currently watching it so…
Honorable mentions go out to Victorious, Ed, Edd, and Eddy, Courage the Cowardly Dog, SpongeBob Squarepants (that one, I know, should've been at the top of the list but we all know there isn't enough praise in the world for SpongeBob and Patrick), and Arthur. Feel old now?