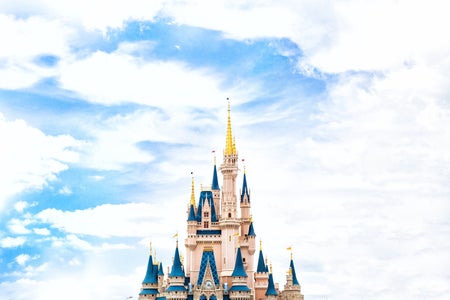 What It's Like To Be a Disney Adult During a Pandemic
For some of us Walt Disney World Florida is the happiest place on Earth, all the way into adulthood. Nothing can compare to the thrill of walking through Main Street in the Magic Kingdom or seeing all the animals carved into the Tree of Life in the Animal Kingdom. Even before the pandemic hit nothing could compare to snacking around the world at Epcot or walking into Galaxy's Edge at Hollywood Studios. Unfortunately, with worldwide COVID restrictions, going back to WDW may seem like an impossible task.
As a self proclaimed "Disney Adult" (that is, a grown person who still loves Disney a little too much), it's upsetting knowing the parks will continue to have limited capacity, restaurants, and ride experiences for an indefinite amount of time. There's only so much alternative Disney media you can enjoy until that longing of visiting the parks hits again, and you're left wondering when the next Monorail or Skyline will come pick you up. 
So, to quench that nostalgia for WDW theme parks, here are some of the things I've done to keep the magic alive while social distancing at home:
✨ Watched classics on Disney+ ✨
I know this subscription might not be for everyone, but with options ranging from National Geographic, Pixar, classic Disney Channel, and more, Disney+ is bound to have something to entertain everyone in your home. (My recommendation: The Imagineering Story)
✨ Purchased merch! ✨
While this isn't everyone's cup of tea, I've started a Minnie Ear collection during the pandemic that's already 11 ears strong (with one more on the way!). It's something that makes me happy, and doesn't break the bank; ultimately, we all deserve a treat every now and then.  Disney merchandise can range from accessories, pins, clothes, movies, or even just window shopping online if you're on a budget! The main goal is seeing what's new and bringing yourself a bit of extra joy in these hard times by taking a piece of Disney into your life and home. 

Original photo by Adriana K. Mercado Pagán
My Disney ear collection! Found through eBay,  ShopDisney.com, Etsy, and DIY!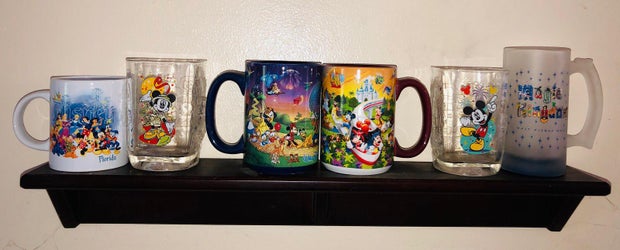 Original photo by Adriana Mercado
My family's Disney mug collection, with pieces as old as the year 2000! (We're not allowed to drink from these). 
✨ Watched WDW Vlogs ✨
My train of thought here is that maybe if I watch people enjoying Disney, it'll feel like I'm there too! Spoiler alert: it doesn't, but it's the next best option. (Some of my favorites include TimTracker and PrinceCharmingDev!) Seeing all the park refurbishments, new merchandise, new foods, and seasonal decorations is a bittersweet experience. While it's sad that I can't be there myself, it makes me happy to know others are enjoying it, and it helps to know what I might see the next time I visit! 
✨ Planned my next trip! ✨
I know, I know; COVID-19 is still here, and it's not going away any time soon. But that hasn't stopped me from looking up costs for hotels, annual passes, and creating entire PowerPoint presentations with organized budgets. And even if you're not as intense as I am, just thinking about your next ride in the Magic Kingdom carousel, or planning your Epcot food tour can help boost anyone's mood. 
We all know that when you wish upon a star, your dreams come true! So on my end, I'll keep a hefty combination of wishing to wake up in Cinderella's Castle, while social distancing in my own castle- I mean, house. At the end of the day, it's all worth it just to go back to the happiest place on Earth.