Welcome to the Diaspora: Puerto Rican First Year Ph.D. and Doctoral Internship Experiences on the "MainLand"
For the reader viewing this article, have you ever stopped and thought about your entire life living in the same space? Have you considered moving to another country to get the sense of starting a new life? Well, if you ask Amazon Alexa or Siri, they might lead you towards an ongoing definition of the Diaspora, where a community leaves their homeland and goes to another country intending to live there. When I (Edcel) was a child, I often dreamed about moving to the "mainland," and experiencing the magical realism America offers. The other day I was watching some of my favorite cartoons that I used to enjoy as a kid, such as The Suite Life of Zack and Cody, Kim Possible, That's So Raven, The Proud Family, iCarly, Drake and Josh, and many more. I used to think these kids and teens were living their best life in the U.S. and I kept telling myself that their lived experiences would someday be my own when I moved from Puerto Rico to the United States. Now, my adult self is interested in understanding why my kid and teen self were so fascinated with these programs, when each only showed a fabricated reality for entertainment. One reason I can think of is that these television programs all shared one aspect in common; they each allowed their characters to have the space to experience the world. 
When the time came for me (Edcel) to leave my island of enchantment known as Puerto Rico, my heart felt heavy because we as a whole community, at the time,  just experienced the natural catastrophe of Hurricane María, and to this day, we are still undergoing various problems with our infrastructure, economy, and for me, the well-being and state of mine of many Puerto Ricans who are dealing with this traumatic experience. With this in mind, I did not feel ready to start a new journey without having all these different anxieties in my mind. I kept asking myself if my mom was going to be alright on her own, after having lost 2 of her family members because of the aftermath of Hurricane María, and will I be able to survive my first year as a Latino/Hispanic graduate student going to a predominantly white university where new challenges were waiting for me. After one year living in the "mainland," I wanted to share a few of my experiences, cultural shocks, and lessons I've learned after having the opportunity to "live my best life" as those television series I used to watch and admire. In this article, my colleague Dayanara and I (Edcel) will highlight our lived experiences in our specific academic and career situations. I will focus on my academic and social experiences as a first-year graduate student at Illinois State University, in Normal, IL. Dayanara is completing a post-doctoral internship in clinical psychology, in Indianapolis, IN. 
Besides my worries about the wellness of my family, and survival to just getting safe and sound to Normal, I (Edcel) can't help but think about the many social media posts I've seen where Puerto Rican criticize other Puerto Ricans who move to the states. Often, I've wondered if others will think I am turning my back on my island by choosing to pursue my doctoral studies in the country where people have referred to the land of the free only accessible by people with a certain level of privilege. While for some people this may be the case, I don't see my journey to pursue a higher education as a negative for choosing to travel to the Midwest. I see this as an opportunity to gain and add to my antecedent knowledge by setting myself in new writing situations, where each provides me the space and time to hone my writing abilities and craft new genres. As part of the diaspora, for me, it is the sense to better myself in my scholarship with the hopes of one day returning to my island and sharing my knowledge to others. Right now, in the midst of the worldwide pandemic, a lot of us are doing these same actions by using digital and online spaces to mentor, advice, and collaborate with others who want to make a difference in our Puerto Rican community.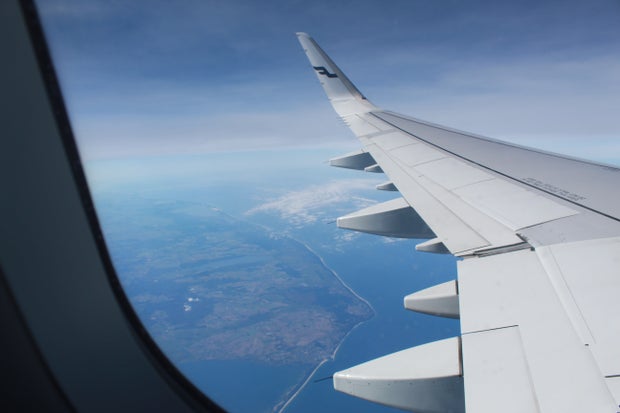 Anne Nygård If I (Dayanara) recall all the anxieties that pass through my mind before considering moving from the island. I remember questioning the possibility just by thinking of "What is going to happen to my family?" or "Is it worth it to let go of things here for something that is not guaranteed?". My heart and my brain were divided, knowing the decision that I needed to make. As I grew up, my family always showed me to love our culture, history, and being proud of who we are. Before the moment of searching for an internship, the possibility of leaving the island at all  never crossed my mind. It took me a long time to make the final decision. I didn't want to leave but the opportunity I was looking for wasn't at home. At the moment, I must confess; it felt like I was betraying who I was. The Summer of 2019 protests were happening and my people needed me more than ever. I can't forget how many nights I cried before actually making any decision, but then someone made me a big question: "If you don't do it, will you question yourself what would have happened?". That was a question that changed my mindset and gave me the courage I need for my career. Once I discussed with my family the concerns I had about this decision, they supported me with it; helping me to come up with a plan.
Moving to the US was not an easy task, especially when you have a limited amount of time to look for an apartment, contact the leasing company, schedule a meeting with your graduate coordinator, get your medical documents up to date, saying goodbye to your closest friends and family members, panic, pack your essential moving items with time, enjoy your favorite eating places, panic again, try not to cry, and tell yourself… you got this! I (Edcel) think the biggest challenge for me was adapting to a new culture and having a limited amount of time to get my mindset in order. My cultural shocks not only involved getting familiarized with a public transportation system. However, if there is one thing I treasure in my journey and becoming part of the diaspora is that we are not alone in this. My friends, both from Puerto Rico and fellow Puerto Ricans who are already in the US, have always offered me advice, shared their lived experiences, and made sure I felt safe during my journey to Normal, IL. In fact, what made my transition easier was the friendships I made with colleagues during my Master's Degree. My MA peer and close friend drove all the way from Auburn, Indiana to Chicago O'Hare Airport, and then another 2 hours with 30 minutes until we got to the town of Normal, IL. I know what you are thinking, and the answer is no. This trip was not "normal." From a lifetime of seeing beautiful palm trees, sand and being surrounded by the ocean, I now traded all of that with endless fields of corn, and the long winters the Midwest offered. 
When I (Dayanara) started the entire process of moving it was full of uncertainty, because not having a lot of resources doesn't leave you with a lot of options. Long searches on the internet taking every detail into consideration: crime rates, distance, transportation, leasing, and more. But I will never forget that first day. My heart felt heavy. I wasn't at home anymore, my life just changed and the big question comes up: "Am I doing the right thing?" I came to the US with my brother and my boyfriend and that day, none of the car rental companies wanted to allow us to rent, we spent 7 hours on the airport with all our luggage  trying to think of solutions and after all we had to spend the night in a motel room.  Definitely not a welcoming experience when you are trying to set up in a week. A big part that made the process more challenging was how some businesses will not recognize Puerto Rican banks as US banks. With this factor in place, it makes all the transactions that need to be done upfront more difficult than usual. Every time I said my name, I needed to spell it for them, show them I had a valid identification, and fight to add both of my last names. What a journey....
Starting my Ph.D. program was another challenge because not only did I (Edcel) have to worry about making a good first impression to the administration and faculty of the English Department, but I also worried a bit about the social interaction I would have with my cohort. Before moving to the US, I'd seen stories on Facebook and Twitter about how badly other Puerto Ricans were experiencing their first year in their doctoral studies. The sad part was that they were not struggling because of the degree itself, it was because of the lack of social interaction they experienced from their cohort. For me, regardless if we are referring to our Puerto Rican community or other spaces where we engage in different discourse communities, it is important to have networking and community collaborative practices with others to better adapt in different situations.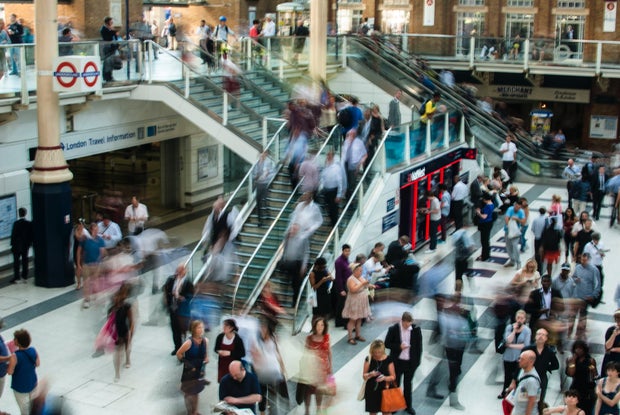 Anna Dziubinska on Unsplash This will be my second year in the clinic I'm working and challenges have been there since day one, specially in terms of the language barrier. Even though I (Dayanara) consider myself an intermediate English speaker, I wasn't used to speaking English often or writing reports in my second language. With these new tasks I practice my English by listening to music and doing the exercise of learning the lyrics, exposing myself to conversations with all my attention into it and hearing Ted Talks in English. Also, at the beginning of my internship I didn't have a car, so I had to walk to work every morning. Thankfully, some of my co-workers helped me in the winter, giving me rides to get to work and to return home. On the other hand, a big aspect that I learned to work with was my assertiveness. In our Puerto Rican culture is valued to be respectful, and sometimes we could have the misconception of not asking for what we need to "not cause trouble." When I noticed the new norm of this work environment was asking for what we needed, it took me a while to get used to it. Later on when the quarantine started it was difficult to not be worried, I was worried for my family in Puerto Rico and worried about how the state was managing the situation. Eventually I found ways to adjust and get used to being in communication with my family and friends through the quarantine was helpful. Now I have decided to stay another year because the clinic offers me a post-doctoral internship. This time I didn't hesitate in giving myself that opportunity, because the knowledge and the experiences I want to take... nobody can take those from me. Taking this experience wasn't planned either, but it's something that pushed me closer to my main goals of going back to my island to provide the option of an experience I had to chase. 
After reading our different experiences, what we hope our readers would take on this is that there is no reason to be afraid to make a change in your life. Through the cruel words of others claiming that you are abandoning your island to go search for a better future and "live your best life," do not listen to them. Being part of the Puerto Rican Diaspora does not translate to abandoning your island for a better place. Your flag goes with you wherever you go, nobody can erase it. Nothing can replace the beauty of our island and the hospitality and warmness of our people. Being part of this movement means we are improving ourselves with outside experience and knowledge to collaborate and develop ways to give back to our island, and the community we were raised in. We cultivate knowledge to provide the opportunities we didn't have in our home to the next generations. Just don't forget the famous saying, "Boricua hasta en la Luna."