6 Romantic Reads to Enjoy Before Valentine's Day
Valentine's Day is a chance to celebrate your relationships with the people you love and care for, whether it be your significant other, friends, or close family. As social distancing continues, this year's Valentine's Day is bound to be different, but that doesn't mean you can't enjoy this love-filled holiday from the comfort of your home. To create the romantic mood, listed below are six young-adult love stories that are guaranteed to make you swoon and fill your heart with joy.
The Sun Is Also a Star by Nicola Yoon
Genre: Contemporary
Synopsis: Natasha, a firm believer in science and facts, has twelve hours before she is deported to Jamaica, and she intends to do everything in her power to stop it. However, when she meets Daniel, a Korean American poet on his way to an interview for a university he doesn't want to attend, her plans and her perspective on life and love are transformed in a way she never could have predicted.
Read this book if… you believe in fate and love at first sight, and want a love story with a unique narration that also tackles difficult subjects like immigration, family, and race.
Available on: Amazon, Barnes & Noble, Apple Books, and Audible 
To All the Boys I've Loved Before by Jenny Han
Genre: Contemporary Trilogy
Synopsis: Every time Lara Jean falls unrequitedly in love, she writes the boy a love letter in an attempt to get over him, and then keeps it hidden in her room. But when all her letters are mysteriously mailed out to her five past crushes, including her sister's ex-boyfriend Josh, Lara Jean must devise a plan to fix the mess it causes.
Read this book if… you want a sweet and light-hearted romance with a focus on familial relationships — and if you're a fan of love triangles and fake-dating hijinks.
Available on: Amazon, Barnes & Noble, Apple Books, and Scribd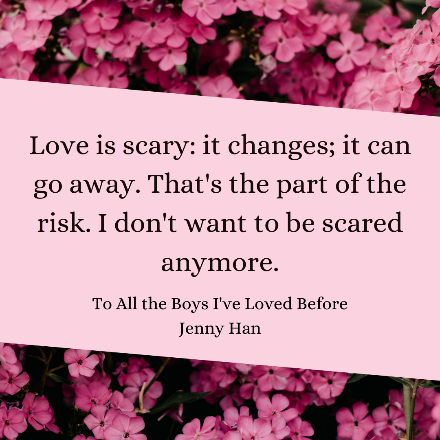 Photo by Irina Iriser from Pexels
Passenger by Alexandra Bracken
Genre: Fantasy Duology
Synopsis: The night of Etta Spencer's notable violin performance goes awry when she is unexpectedly seized off to a new world, miles and years away from her old one. With the help of Nicholas Carter, a pirate with a secret of his own, she must now go on a journey to retrieve a stolen object and find the truth about her family's past.
Read this book if… you're interested in a high-stakes, semi-historical romance mixed with a time-travel adventure.
Available on: Amazon, Barnes & Noble, Apple Books, and Audible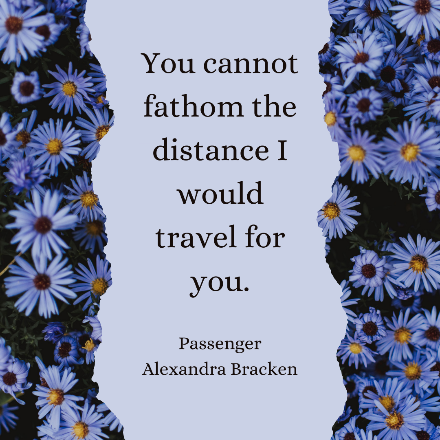 Photo by fotografierende from Pexels
The Selection by Kiera Cass
Genre: Dystopian Trilogy
Synopsis: Seventeen-year old America Singer's dream is to marry Aspen, the man she's secretly loved for two years. But when she's chosen to be part of The Selection, a competition between thirty-five girls for the prince's hand in marriage, she reluctantly leaves her home behind to move to the palace. There, she meets Maxon, the kind and charming prince, and she's forced to question her dreams and her heart.
Read this book if… you want an easy-to-read, fast-paced romance with plenty of royal drama and swoon-worthy moments.
Available on: Amazon, Barnes & Noble, Apple Books, and Scribd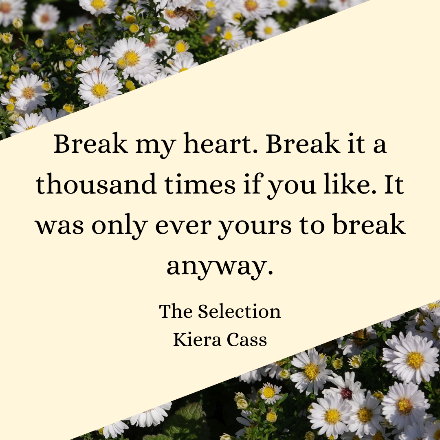 Photo by Uschi_Du from Pixabay
Geekerella by Ashley Poston
Genre: Contemporary
Synopsis: Elle Wittimer, daughter of the creator of Excelsicon and fan of the sci-fi series Starfield, jumps at a chance to participate in a cosplay contest for the new Starfield movie, even if part of the prize is meeting Darien Freeman, the amateur teen heartthrob cast to play the esteemed Prince Carmindor. Now Elle has to find her way to Excelsicon and create the perfect cosplay without her stepmother and stepsisters noticing.
Read this book if… you love fairy-tale retellings and are interested in a sweet, geeky, and light-hearted love story between an unlikely pair.
Available on: Amazon, Barnes & Noble, Apple Books, and Audible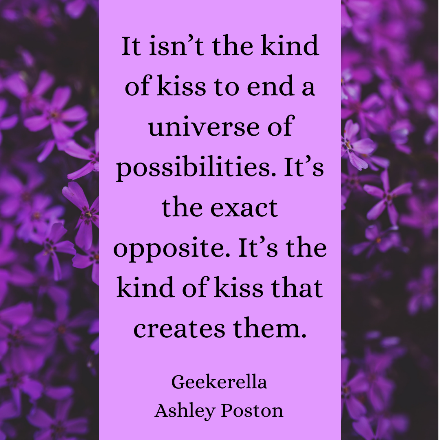 Photo by Kaboompics.com from Pexels
The Infernal Devices by Cassandra Clare
Genre: Urban Fantasy Trilogy
Synopsis: After traveling from New York to Victorian London, Tessa Gray is kidnapped the moment she arrives by two strange women who exploit an ability Tessa wasn't aware she possessed: the power to transform into someone else. Luckily, she is saved by a group of Shadowhunters, angelic warriors who are tasked to rid the world of demons. But now Tessa is involved in a convoluted plot that threatens to destroy her and the people she cares about if she and her new allies don't act fast.
Read this book if… you want a high-stakes, historical love triangle that is both hopeful and heart-wrenching, set in a unique fantasy world.
Available on: Amazon,  Barnes & Noble, Apple Books, and Scribd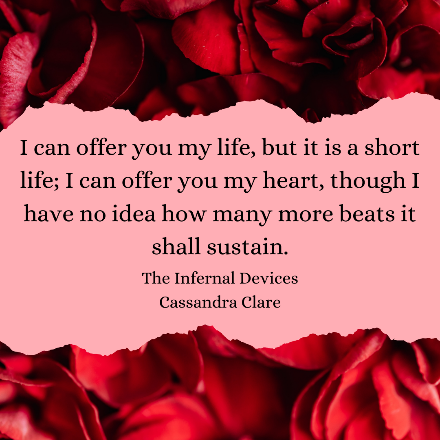 Photo by Karolina Grabowska from Pexels
So if you're looking for a book to read this February that will captivate and enchant you, pick one of these recommendations and be ready to fall in love with it!