What Will Uni Life Look Like in Fall 2020?
No question about it: the spring semester of 2020 has taken a turn for us all. Plans were changed, graduations postponed, trips canceled, jobs lost, many businesses closed, and lives were and are still at risk every single day. We don't know what the future holds. This unexpected situation we've been thrust into can make us fearful and uncertain about our new reality, while simultaneously putting us in a position where we have to adapt to our new daily life. Nothing will be as it used to be, at least not any time soon.
I talked to a few students from different universities in Puerto Rico that expressed their feelings, their assumptions on how the upcoming semester will be, the most significant challenges they might face, and what they hope for in this next academic year. As you continue to read, you'll see how this global situation has impacted the education system and the students within it.
Online vs. Face-to-Face Classes
The switch to online classes has resulted in different challenges for students in different situations and majors. Valeria, a Fashion Design student from the School of Fine Arts and Design, expressed that she lacks the necessary space and equipment she needs (which are present at her school) to execute her projects successfully. At the same time, she feels the online dynamic has stressed and overwhelmed her because, as someone who needs face-to-face assistance, the lack of that support has made understanding the material a difficult process for her.
On the other hand, Angel, a Mechanical Engineering major at the University of Puerto Rico, Mayaguez Campus, described how face-to-face interaction in classrooms is necessary for labs and capstone projects. During quarantine, one of his projects was for his team to create an autonomous robot. Angel admits he was lucky: one of his team members was very skilled at computer programming and had built robots before, which helped because that assignment was challenging to execute without face-to-face meetings. Plus, the division of tasks was not effective. As a result, Angel added, in reference to what his professors have said, that "classes are meant to be given face-to-face and, by making changes overnight, you're reducing the academic level to be able to give the courses." The performance has not been as successful as it could have been, but as he mentioned, adaptations had to be made overnight.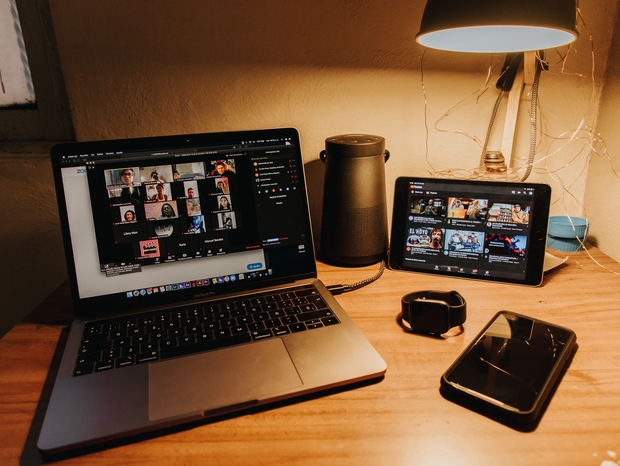 A similar situation affects dance majors like Yamirette from Universidad de Sagrado Corazon. She shared that, although she got used to it, her dance classes were difficult to take online at the beginning. These complications were partly because she didn't have a mirror to see herself, a comfortable space or a safe and efficient enough floor to execute turns or do floor work. Most importantly, she said she didn't have her professor to examine the details and precisions of her moves to correct and help her improve her technique. To that, Yamirette added that students that know about dance, like herself, could manage, but those who know less could have a really tough time taking these classes virtually. 
Challenges 
There are many challenges students face and are likely to meet next semester. It all hinges on classes being given virtually or if we're allowed to return to campus. We all know that getting infected with Covid-19 is the biggest challenge if we return to face-to-face classes.
Gabriela, a Comparative Literature major at the University of Puerto Rico, Rio Piedras Campus, considers that one of the greatest challenges has been the inefficiency on behalf of the professors to adapt courses meant to be taught in classrooms to an online method.
"They're in-class courses, and the professors think that sending the same amount of assignments through emails or any other platform equals giving lessons, and that's not the case," the 22-year-old said. 
Gretchen, a Social Work graduate student from the Inter American University, Metropolitan Campus, agreed with Gabriela. She explained that professors think that because now we have more time, we can do more work, and it's overwhelming. She even confessed that it has become worse than in face-to-face classes.  
"Professors are overwhelming us with assignments that require a lot of reading, and they barely discuss the material. We're very autodidact. Don't get me wrong; being an autodidact is good. Still, at this level, it's good to acquire knowledge from experienced professors who can clarify our doubts," the graduate student expressed.
Gretchen understands that some professors face technological difficulties, but what she asks is that, if she's paying for a class, she wants a class, instead of the modules she has been doing all this time.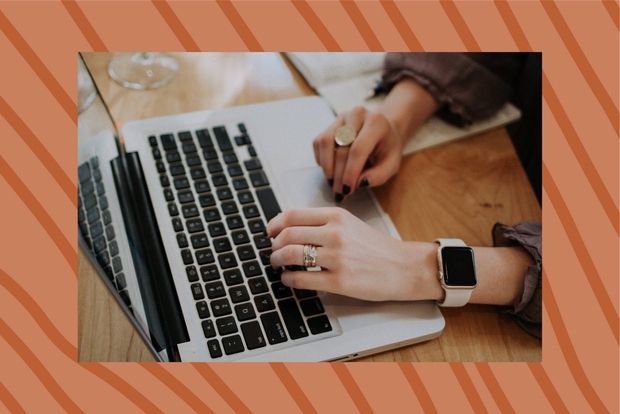 Another challenge a graduate student in Cultural Studies at Ana G. Mendez University pointed out is that "the school's administration and professors need to look for ways to assist students who lack electronic resources, need individualized education, or have other particular needs." Gabriela, who shares the same concern, adds that there are other students who not only lack the technology but are not in an ideal environment to study, due to family or economic reasons. If classes remain online, they won't be able to return to their lodge. 
On a different note, the Cultural Studies student points out that "it'll be challenging to find, amid all the laziness and carelessness that confinement can produce, the desire to work and the focus that courses require." 
To that, I would like to add that during quarantine, I gave two virtual dance workshops to university students to deal with boredom, stress, anxiety, and to clear their minds while interacting with others in similar situations. There, we had the chance to talk to one another and express our feelings and concerns. Most of the students agreed that being on lockdown has made them feel less motivated to perform their tasks and responsibilities. They revealed how before quarantine, they had more duties and commitments, and they still managed to fulfill each one on time.
On the other hand, during quarantine, they were in awe of the fact that now they had more time and found themselves completing their assignments hours before the due date because they simply lacked the drive and motivation to do them. Not to mention, many felt professors were giving too much work, and it overwhelmed them even more.
On a different note, Ordibel, a Psychology graduate student at the University of Carlos Albizu, talked about the effects of quarantine from a cultural perspective. He points out the fact that Puerto Ricans are very affectionate; for example, we usually hug and kiss when we greet each other. Therefore, if we return to campus, Ordibel believes that the biggest challenge will be the interaction between students. The 23-year-old said, "beyond the classrooms, the most difficult part will be socializing on campus because students will need to find new ways to interact with each other," since the Puerto Rican affectionate nature is now restricted.   
Predictions and Hopes for Fall Semester of 2020
The majority of the students agree that three things are certain: no one knows what next semester will look like, nothing will be the same, and there will be many difficult challenges to face. 
Although many students are waiting for their administrations to confirm how their universities will operate next semester, many believe classes will remain online. Though many wish to return to face-to-face courses, they hope that the school implements a hybrid method where they offer classes both online and face-to-face.
"Going back to face-to-face classes would be ideal, but what's best is to remain as we are to prevent spreading the virus. We have to do what we have to do. We have to adjust." -Valeria, School of Fine Arts and Design
"I hope dance classes are given at school, obviously with the precautionary measures. I wouldn't like to take them with a mask on, but if I have to, I will. Theoretical classes can be given through Zoom because, honestly, they worked for me. I think that would be more efficient." -Yamirette, University of Sacred Heart
"It should be online. It's what's best at this time. It's what's reasonable. We shouldn't expose anybody. We need to remind ourselves that there are classes with up to 30 students. It would be agglutinating too many people in small spaces." -Anonymous, Ana G. Mendez University
"I think it's important that we return to campus because of everything that involves learning a new subject in a classroom… but keeping distance is necessary, so I think it'll be best to develop an effective hybrid method where, depending on the course and its objective, professors determine if it's necessary to return to classrooms." -Ordibel, University Carlos Albizu
Whether online, in-class, or hybrid, communication is essential, and Gretchen couldn't have said it better: "I have to get used to this learning method, and it's our job as students to voice our concerns. I hope that by August, professors have gained better use of the platforms. At the same time, I hope they have more consideration of the student's academic overload and don't give so much work like they did this semester."
It's safe to say that all we can do is wait and hope for the best. At the same time, we need to remain empathetic and understanding of one another's situation and challenges. We don't know what will happen in a few months, but, until then, let's stay home, follow the precautionary methods, and work together towards making this process shorter than what it's expected to be—now signing off, until August where we'll live a new normal!