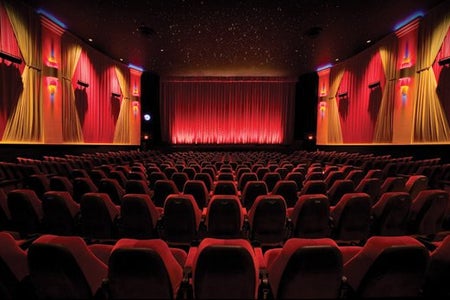 #SpotlightSunday: The Temporary Rea(Virtua)lity of Puerto Rican Theatre
It's no surprise that performers have made the biggest effort to showcase their talents in any way possible during the pandemic. Since COVID-19 spread worldwide, nothing is certain for the artistic class: Broadway suspended the first half of shows for 2021, and Puerto Rico's theatre scene has offered new alternatives to entertain at-home audiences, such as live screenings from the stages, pre-recorded showings, and, overall, the rise of virtual theatre.
Opinions may vary, but the many interpretations of the newfound branch within the dramatic arts have reshaped how theatre is founded. In an era of technology and modernization, virtual theatre has brought accessible entertainment to the masses. Although most Puerto Ricans don't have Internet access in their homes, with the passing of time, it has become a necessity more than a luxury.
As a (frustrated) theatre student, I've been taking my acting classes online, and it's been a journey. The Internet is our biggest ally. From live presentations to recorded explorations, the main goal is to be wary of our character progression and discoveries. Either documented on videos or in the presence of the professor, the challenges we face must not turn us against each other; instead, we have to develop new techniques for our professional skill set.
In Puerto Rico, the local scene has been divided into many categories. Depending on its level of production and star-studded casts, you can find theatre almost everywhere… in a generalized, city-centric way. However, emerging companies have proven versatile during these times, with ambitious proposals that require little-to-no budget to produce a high-quality play.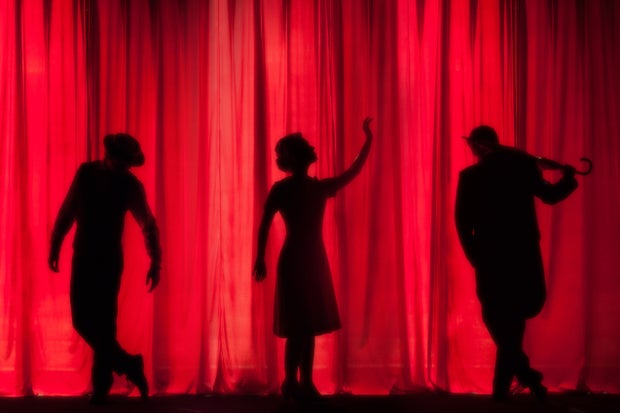 Photo by Kyle Head on Unsplash One of the first pioneers to surface from the local online theatre scene was Artescena, a collective founded in the early 2020s, committed to collaborating with new talents on the Island. They consider themselves an innovative group looking to expose their members to diverse scenarios and audiences.
Their founder, Ángel Fabián Rivera, remains hopeful for the future of show business. "We're living in a moment where the artistic class is forced to not work and stop creating content for stages, and many other jobs," the director explained. "It's the time to adapt to our current situation, in a different experience where we can connect the actor with an audience and can build theatrical performances." 
Rivera kept his word. The Grönholm Method by Jordi Galcerán premiered twice, in June and in August, in a collaboration between Artescena and RGBWhite, a luminic-theatre collective, with live performances from actors, all from the comfort of their own homes. 
Featuring one of Puerto Rico's veteran actresses, Christina Soler, the play was an immersive and interactive experience for the audience. The text was adapted by Alexandra Bellido to fit into today's social climate, including the COVID-19 pandemic, featuring virtual interviews gone wrong.
However, the members of Artescena weren't the only ones who went all in. Months later, La V was born. In continuous research, La V is determined to examine what virtual theatre is and what it can turn into. 
With a manifesto to virtual theatre, La V started creating like never before. Cinematic elements, such as cameras and shots, were introduced, but also, the sense of angles and rush gave it a television-esque insight. Their first project, Étude No. 1, premiered last August and featured all these concepts, along with a non-linear story and an experimental proposal.
Étude No. 2, the group's second project, is based on two micro-plays by Alejandra Ramos Riera, titled Sinfonía No. 1 (Symphony No. 1, in English) and Bajo Control (Under Control). Both works were analyzed and transformed from their first proposal while facing a much bigger challenge: they would stream using only one camera. This collective is determined to learn about the progress made in their findings each time and to share them with the world.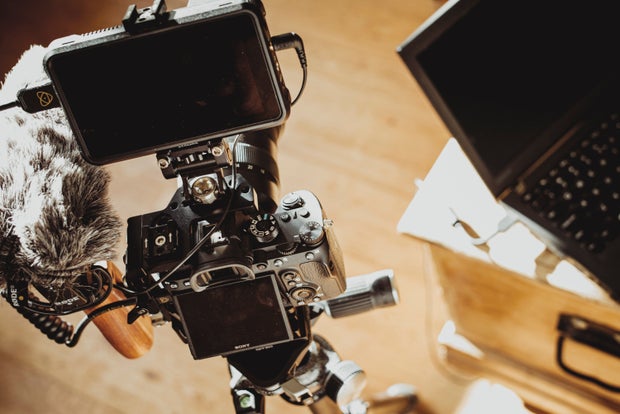 Photo by Aleks Marinkovic from Unsplash As these collectives have explored the possibilities of virtual theatre, other dramatic proposals have entered the chat. Puerto Rico Theatre Lab created El Último Mensaje (The Last Message, in English), with recurring members from their company back in September. On the other hand, in October, the talent bank Arterego Teatral presented Algoritmos (Algorithms, in English), which are pieces from the book Cuentos cortos que no aburren (Short Stories that Don't Bore, in English) by Ricardo Martí. The newly-founded company, Theatre Touch, recently premiered a dramatized reading of Tartuffe by Molière in a recorded session presented in November, with the cast wearing a uniform t-shirt and accessories from the historical period, accompanied by English subtitles. 
Productions have stepped up their game. Big companies have decided to implement virtual theatre proposals for profit. These groups listed above, among others, have taken the opportunity to expose themselves to new audiences, and some of them are even doing it for free. 
This is the precise moment to encourage the world to engage in these activities and support local theatre groups. Not only to see their craft, but also, to send any economic contribution possible. Mostly, these plays only ask for a small donation destined toward the crew and cast of each production. To keep these projects rolling, it's up to us to promote them on social media and with our loved ones.
Theatre as we know it will be back soon, but for now, let's explore the possibilities that this virtual art form promises.