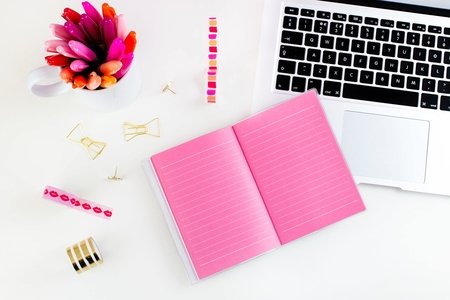 The Journey of Choosing the Right Career
When we were children, everyone would ask us what we wanted to be when we grew up. Some dreamt of being teachers, doctors, police officers, or firefighters; others strived for something more "supernatural" like heroes, fairies, wizards, or [insert in the blank]. Whatever it was, whether closer to reality or fantasy, anything was possible. We could visualize ourselves without any concerns, just fun and games. As children, all we did was dream.
But, the years flew by. Before you knew it, you were filling out college applications, and as the deadlines approached, so did the time to have a more definite answer to that question. For those who've always known, they look forward to university. Unfortunately, others weren't lucky enough to identify their calling or embrace their purpose yet, including me.
Having to choose one career to dedicate the rest of my years seemed limiting and unfair. What's the right choice to make? Is passion enough? Where are the real opportunities? Will I be meeting my expectations? The pressure was on, and the struggle was real.
The perceptions of those around me influenced my decisions significantly. Everyone had a clear career path set for me, except for myself. Even though you're taught to listen and follow your heart, it's much easier to listen to the outside voices when you can't find an answer, and that's why I did. I started studying a discipline I wasn't drawn to living. Don't get me wrong, the classes were interesting, and I learned a lot, but it just wasn't for me. I didn't feel like I belonged, and there was always something missing. I was just there, taking up a chair thinking of other places I would rather be. Can you relate?
Well, I'm here to tell you it's not a total loss. If you're off to a rough start, things can always get better along the way. You must be thinking: "I can't switch careers just like that, can I?". Yes, deciding to pursue a different profession can cost a lot. For me, it was a constant battle with pride. I wanted to avoid that inevitable sensation of throwing everything under the bus, and finish what I started. Not to forget all of the time, effort, and money I had already invested. However, the feeling of dissatisfaction was not something I could ignore. As difficult as it may seem, accepting that you didn't get it right the first time can be the difference between having the future you've always wanted or having to settle for another.
Take the time to act upon it. Get to know yourself; identify your skills and interests. Once you can recognize what excites you, evaluate all your options: gather information about different programs, take general courses to learn about multiple disciplines, look for mentors who could guide you during the process, and if you're lucky, get exposure to what will be a day in the life of a professional you visualize yourself being. All of this can help you make a more bold choice as it did for me.  
Without a doubt, all journeys are different and very individual. Whether it is long or short, straight or curved, free or obstructed, it's your process, it's your story. One you need to go through to be able to get to where you want to. When I reached Junior year, I changed majors, and I couldn't have made a better decision. Now, I'm preparing to pursue a career that makes me genuinely passionate. I feel like I'm in my zone, and my confidence has grown. My path is more transparent, the steps I take are stronger, and the sense of fulfillment and contribution is always present. That's how you know you are on the right track and have chosen the right career for yourself.