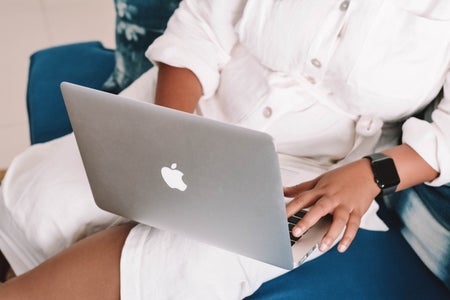 How to Be a Step Ahead in Your Career
We all have that one friend who seems to have three internships down on their resume, a part-time job, a heavy course load, and about four interviews scheduled for the next month. We can't help but wonder, how do they do it? I mean, it must be a glitch in the matrix or something, right? Wrong! Landing opportunities to advance in your career path is not as hard as it seems. With the right headspace and determination, you can achieve it too. 
1.

Experience the career before you dive into it

Before you fully commit to pursuing this one career path, it's highly recommended to get an idea of what you're getting yourself into. To get a taste of what the career they want is like, many people apply for internships. This is a great way to enhance your resume and show your interest in this specific field of work. Some amazing websites where you can find opportunities are Generation Hired and Chegg Internships. Also, Her Campus has a board full of different options you should check out as well. 

If your university has a career center, go and look into it! You never know all the information you could get with just one visit. By following these steps, you may not only receive tips on how to search for training opportunities, but you could also get contact information from possible mentors. 

Apart from participating in internships, you should also try talking to people that are currently working in the field you're interested in. This will give you a broader and in-depth view of what it's really like. As of right now, if you do not know anyone you could talk to just yet, a nice way to still hear testimonials from people is going on the Internet and reading some blogs or watching videos made by like-minded individuals with experience in your own dream job.

2.

Be part of a community

A good way to make friends that share goals and aspirations with you is by joining a club or organization related to what you want to work in. This is a surefire way to have a solid group of people that you could exchange ideas and opportunities with. Also, did I mention it's a great way to do some networking? 

Networking is crucial to making your presence known in the career world. This is how possible employers can get ahold of you and maybe even contact you for an interview. Every time you talk to or are mentored by someone in your career of choice, keep their contact info. They could be your gateway to many more opportunities, and they can even connect you with other employers. Another way to make your presence known is by being active on social media. If you have an Instagram or Twitter account, use that to your advantage. Make it as professional as you can and follow topics and people related to the career you are pursuing. Another good social media platform that many professionals use is LinkedIn. It's a website where you can network online, showcase your skills, and learn new ones that are suited to your interests.

Now that we have discussed the gist of networking, you can't possibly go into it without a CV or resume. Both options serve the same purpose. While a resume is limited to one page, a CV can extend to even more than ten pages. If you still haven't written them or you don't even know where to start with the process of doing so, fret not. Here's how to make a CV, and here's how to make a resume. 

If you want to apply to a specific internship or position, a cover letter might be more suited to your needs. As opposed to a resume or CV, both of which showcase all of your experience and skills, a cover letter highlights the skills that you have for a specific role. Here's a guide on how you can write an awesome cover letter. 

If you land an interview, always read about the company or organization that you applied to before actually taking the plunge. You don't want to go through the experience of being asked the infamous question of: "Why is it that you want to work with us?" and not have a solid answer. Speaking about answering questions, a good tip is to search up mock interviews. Get familiarized with the type of questions you might be asked and have a list of answers on hand that you can go over while preparing for your interviews. 
Sure, getting ahead in your career takes a lot of preparation and organization to pull off, but hey, everyone starts somewhere! Just make sure to always plan things out with time and take it easy on yourself when your life gets overwhelming. Remember this is not a race, but rather an opportunity to learn as much as you can and gain amazing tools for the future on the way. Best of luck!