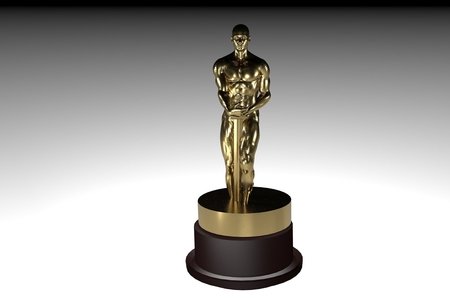 Her Story: How A Star Was Born And How Lady Gaga Did THAT
Lady Gaga has once again reminded us how amazing she is. In this past Sunday's 2019 Academy Awards, she delivered a passionate display of musicality when she performed the memorable tune "Shallow" from A Star Is Born, with Bradley Cooper. The audience gave Gaga a standing ovation when she returned to her seat with Cooper, something that an Oscars crowd had never done for a performer before. That wasn't the only novelty that night for Gaga or the Oscars in general.
Gaga´s the first person to ever get nominated for Best Actress and Best Original Song in the same Oscars night. As if that weren't enough, "Shallow" has also won Gaga a Golden Globe, two Grammys, and an Oscar. With the BAFTA award, she won for her acting, she became the first person to win a Grammy, Academy Award, Golden Globe, and BAFTA in one same year.
#Oscars Moment: See the winners for Best Original Song. @LadyGaga @MarkRonson @starisbornmovie pic.twitter.com/7ZmewHV0eg

— The Academy (@TheAcademy) February 25, 2019
The amount of success she's seen these last two years seems effortless, but the reality is much harsher. She's tread through a lot of dirty water to get this far, and I think it's more than necessary to highlight everything she's gone through in her career to get to this point. At the same time, it's not like she hasn't broken records before, so this could be a bit longer than expected. Her career has been anything but dull.
Gaga saw acclaim from her peers ever since she released her first album. The Fame was nominated for a whopping five Grammys, and it went on to win two: Best Electronic/Dance Album and Best Dance Recording for "Poker Face". She immediately established herself apart from other pop artists at the time with her eccentric fashion and her dramatic persona. Her performance at the 2009 VMAs went down as a theatrical and iconic performance that is still vividly remembered by many.
Her antics reached their peak with the promotion and artistic era that encompassed her follow-up EP, The Fame Monster. This musical release would solidify Gaga's vision of creating conceptual albums (and eras!) that were ideologically charged. Her music served as musical and visual representations of her visions and ideals at the time. In this case, The Fame Monster would be the counterpoint to The Fame and would come to highlight the fears that arise when one is famous.
The music videos that came out during this era were critically acclaimed and, ever since, no person has been nominated for more VMAs during a single award night. The hype was so amped up that, back in April of 2010, "Bad Romance" (with 179 million views) became the most watched Youtube video at the time. Bad Romance actually became her first video to amass a billion views as of 2019.
For the 2010 VMAs, on the night of the ceremony, she shocked the audience with her scandalous meat-dress attire and even provoked a response from PETA.
Gaga was nominated for 13 VMAs thanks to "Telephone" and "Bad Romance". "Telephone", conceptualized as a short film, continued the story started in the music video for "Paparazzi". This video referenced two of Quentin Tarantino's most famous films: Pulp Fiction and Kill Bill. Gaga even managed to feature the iconic Pussy Wagon from Kill Bill with Tarantino's authorization. Not to mention, Beyoncé features in the song and co-starred in the video with Gaga. How many other artists can say they did the same? These videos are still considered by many to be the height of music videos in the 21st century.
Later, in 2011, Born This Way was Gaga's political statement of solidarity with the LGBTQ+ community. It also demonstrated that she was still able to climb the charts and deliver impressive tours that earned an insane amount of revenue. Not only did she inspire thousands with her brave stances on identity, sexuality, and gender through her music, but she materialized these ideas into something that gave physical resources to people: The Born This Way Foundation.
With Gaga's activism and stance against the United States' Don't Ask, Don't Tell policy (highlighted during the iconic speech she gave at a political rally in Portland), she inspired a generation of LGBTQ+ soldiers to feel empowered over their sexuality. It also helped to validate their struggles. In that sense, she made a lot of people feel like their identities were valid and worth discussing. The important thing about Gaga wasn't that she was the first to do so, not necessarily the most notorious, but she did it (and continues to uplift this community) out of respect and empathy.
After two Thanksgiving specials on ABC, the release of a billion-dollar selling fragrance, and the release of her EDM-influenced and #1 album, Artpop, Gaga would not stop proving her versatility as a performer and an artist. She appeared in two of Robert Rodriguez's movies with minor roles, was the face of Versace's spring-summer 2014 campaign called "Lady Gaga For Versace", created an innovative concert tour experience titled ''ArtRave: The Artpop Ball Tour'', and released an album, Cheek To Cheek, with renowned jazz singer Tony Bennett—and they even won a Grammy for it!
Gaga originally graced the Academy Awards' stage back in 2015 and wowed spectators with a medley of songs from The Sound of Music in a Julie Andrews tribute that was applauded by Andrews herself. This was the first of a series of iconic performances during this period of her career that was not limited to but include: her performance of the US national anthem at Super Bowl 50, a tribute to David Bowie at the 58th Grammy Awards, and her second time performing at the Oscars, wherein she sang the Academy Award-nominated song ''Til It Happens to You''.
She tested her acting chops when she starred in horror-anthology series American Horror Story as The Countess, the protagonist of its fifth season, and later went on to win a Golden Globe for her role. In the fashion industry, she continued to make waves when she appeared in Nick Knight's 2015 film for Tom Ford's 2016 spring campaign and was a guest editor for V fashion magazine in 2016, a job for which she received an award for Editor of the Year at the FLAA. Other awards she received during this period were Billboard's Woman of the Year award and the Contemporary Icon Award at the 2015 Annual Songwriters Hall of Fame Awards.
In 2017, she returned to the center of the Super Bowl stage, but this time, as the headlining act during the halftime show. Her performance was critically acclaimed, earned an Emmy nomination, and was the second-most watched halftime show in history. This performance came after a drastic image change accompanying her recently-released 5th studio album at the time, Joanne. With the release of this album, she became the first woman to have four albums top the US Billboard 200 chart in the 2010s, proving the overall success of all her albums thus far. Later, Gaga released a documentary film through Netflix called Gaga: Five Foot Two, which essentially detailed her journey while recording Joanne and preparing for her Super Bowl performance. We also got a small hint to what would be the role that propelled her into permanent stardom.
— sean (@hausbae) February 25, 2019
A Star Is Born proved once and for all that Gaga has what it takes—really, always did—to shine as an artist in multiple dimensions. Her performance brought her awards, recognition, and the interviews even created one of the most iconic memes of 2018 and 2019.
She's one of the most polarizing figures of this decade, making us question our identities, the way we relate to each other, how we conceive art, and the people we should be protecting and endorsing, as Gaga was very vocal about her disapproval of Trump's xenophobic and racist stances and even protested outside of Trump Tower following his election.
Critics aside, as there have been many and will continue to arise as she achieves more of her dreams, she has impacted the world and pop culture indefinitely. Lady Gaga has artistically, politically, and socially been a shining example of a multi-talented phenomenon, that which we properly considered a pop star and we saw in others such as Michael Jackson, Madonna, and Prince. Gaga took inspiration from all these, and more, thus creating something beyond our wildest dreams. She brought out all our inner monsters and forced the mainstream to eat them up yet again.
As a woman, Gaga has faced illness, addiction, sexual assault, disbelief in herself, body image issues, attacks against her identity and gender expression, and overall, a complete disregard towards the complexity of her art. It has only been in recent years that Gaga has won over the media, but let us not forget that she was originally not respected, understood, nor lauded by the general public as she is now. She had to fight to be respected in the industry, and sadly, it hurts to know that she had to struggle so much to receive the amount of respect that some male artists are given upon their arrival to the mainstream music scene. On the other hand, we can all be proud of how far she has come and how strong she has been despite the obstacles.
She redefined what it meant to be a pop artist in our era, and I believe that she's set the bar so high that few, if any, will be able to raise it further as she has and many before her did.
Once a little monster, always a little monster!