In the 2019 commercial for the 10th anniversary of the Hallmark Channel's "Countdown to Christmas" special (a movie marathon in which they premiere and televise a bunch of their original Christmas films), the Hallmark Channel announced that, since November had finally arrived and the holiday season was basically here, we should all be spending ample amounts of time with our loved ones, decorating the Christmas tree and catching up with our family members. In that commercial, they also suggested that the best way to do this is by tuning into "the heart of Christmas" (which is the name they have given themselves during the holidays), by catching up with the then 24 debuting holiday films, and also rewatch some of their old holiday movies. This is what Hallmark Entertainment, Inc. and their parent company Crown Media Holdings, Inc. think the average Caucasian, North American family would love to do every winter season. 
These movies, shown from the end of October until the end of December, have the Hallmark Channel claiming that you should not only save the date of these films to watch them, but also "save the season" with this holiday tradition when you get to experience them; calling themselves not only "the heart of TV" in this commercial, but again, "the heart of Christmas." Besides these holiday films trying to juxtapose themselves all year round with Hallmark Channel original holiday movie marathons, they also tend to send a pretty strong message: an authentic Christmas consists of Caucasian North American families decorating Christmas trees, while keeping cozy with their blood relatives in their heteronormative-cultured households.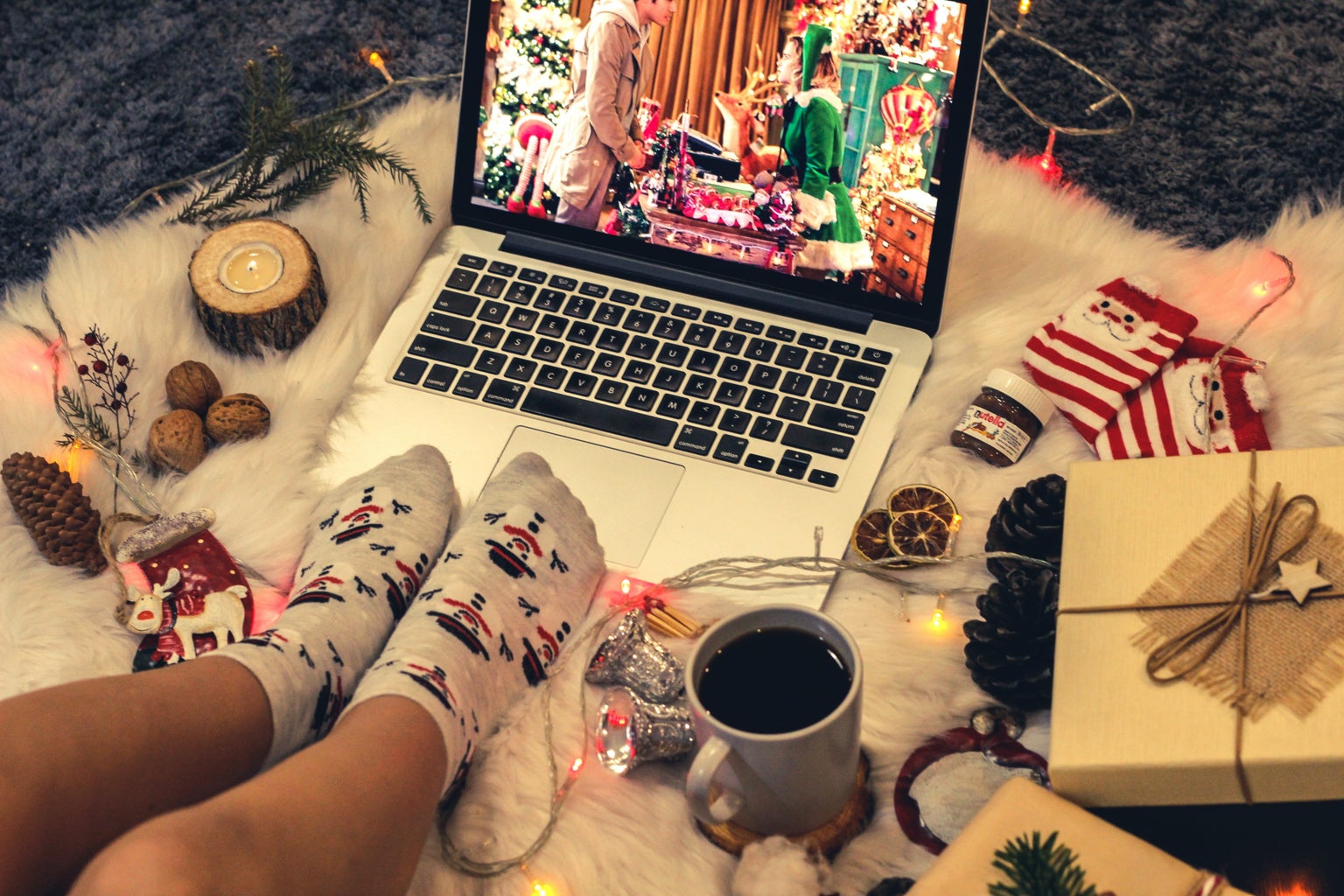 What is Hallmark's obsession with trying to represent an ideal Christmas that only the average high middle-class Caucasian, North American can relate to? Well, this is something we can begin to understand with a term known as corporate culture. This term, defined by Naomi Klein, is generally described as a way corporations impose themselves into a person's life; not only wanting to be a recognizable brand, but also an essential part of their daily existence. Their intent is to become a permanent part of culture so that they can always count on society bringing them money when these important events take place. In this way, Hallmark wants to be the "heart of Christmas" so that people who can support them financially are guaranteed to tune into their channel and watch the commercials on it during the holiday season. Mass production should not be the heart of anything, because stories created for the sole purpose of gaining money and forcing themselves into one's culture are not genuine.
This can be seen through their mass film production, in which they rely on a catalog of Christmas films that can attract more people to their channel. According to Soraya Roberts, Hallmark filmed 33 Christmas films for their 2019 lineup, with 4 of them going into their "countdown for Christmas" tradition. Apparently, each film was produced in the span of three weeks, some occurring simultaneously along with others. These are mostly filmed in Canada due to the country's many beautiful landscapes, while actors and extras reportedly have to just deal with the sweat and hurriedness of the process, because they have to wear Christmas clothing in July. Moreover, the three-week filming periods are also the supposed reason as to why they keep using the same Caucasian actors in their roles. Apparently, it's easy for them to keep casting the same faces, not only because of their tough filming schedules, but because the channel benefits from these recognizable actors.
These aforementioned actors get notably recognized for starring in Hallmark films. This actually brings in more viewers to the channel that are happy to see their favorite actors starring in yet another one of Hallmark's holiday films. A great example of this would be the movie A Christmas Detour, released in 2015. It features Candace Cameron Bure, an American actress that has starred in more than five Hallmark holiday films as a protagonist. The film tells a story that takes place in a plane and a car during Christmas, which was filmed in Canada during the summer. Although most of it takes place in these two locations, it's still very insistent in keeping its Christmas tone, using a lot of computer-generated snow (a great staple in all of the Hallmark holiday movies). In this film though, like many others, there is no person of color, not even as a side character. This not only implies that there are black actors, brown actors, or actors of other races that are willing to travel to Canada and film, but that people of color cannot garner an audience like a white American actor can.
Luckily, the Hallmark Channel is doing more to fix this, but it's still not enough. Hallmark has casted black actresses and actors in protagonist roles, and has also included more cultures in their stories, but they still seem to just pander to people with the things that they deem are enough, and then consider all of their other problems to be fixed by default, or at least hope they're ignored. Hallmark tries to briefly represent an underrepresented demographic so they do not have to guarantee inclusion or representation for all marginalized groups and the ways they celebrate the holidays, especially when it comes to their extreme lack of LGBTQ+ representation within their films. If the Hallmark channel were to consider changing the tones of their holiday stories and the characters portrayed in them, they might even garner a bigger and more loyal audience than they have now.
Even if people would still criticize the stories due to their plots, at the end of the day, even if there are indeed issues within them and the reasons as to why they are created, the problems do not lie in the romance or their portrayals of union or celebration for the holidays. The problems that disturb people the most are the extreme lack of representation, diversity, and inclusion of what holiday life actually looks like. What Hallmark mostly needs to understand is that every person deserves to be represented, and all different types of holiday stories deserve to be told. If we only acknowledge one point of view, this will be the one that always prevails; unless we, as a society, decide to change it.