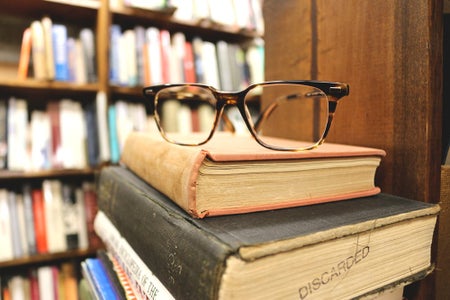 Bookish Wednesday: Carry on & Wayward Son by Rainbow Rowell
I had zero expectations when I received Carry On in my hands for the first time. It was a birthday gift from one of my best friends. She was really nervous because she didn't know if I was going to like it—and, truth be told, I didn't know either. I had never read a book written by Rainbow Rowell before and what I had heard about her other books didn't really capture my attention. Once I started to read it, all my worries were erased. I was instantly captivated to the point where I literally could not put it down. 
Carry On is the first book of the Carry On: The Rise and Fall of Simon Snow novels. It tells the story of Simon Snow, a magician who doesn't really know what he's doing, which wouldn't be a problem, if not for the fact that he is the "Chosen One." Soon after discovering his prospect of having to save the magic world, Simon, Baz (the maybe-vampire roommate who hates/loves him), and Agatha (the girlfriend who might be in love with said roommate) embark on the wild journey ahead of them. 
This book is seriously a rollercoaster of emotions. I laughed, cried and fell in love with every single character. All of them are perfect and the way that the author describes them leads you to develop an emotional connection with them...even if they're unrealistic magicians and vampires. The story takes surprising as well as unpredictable turns. The characters get to grow up with the story and learn about themselves. This book got me to read Fangirl, just so I could get a little more of Simon and Baz. 
When Wayward Son was announced, I waited for it impatiently. All I wanted in my life was to get my hands on it. As a trend, another best friend of mine pre-ordered for me as a birthday gift...however, it underwent a minor problem with the shipping and I had to wait another month or two until I got my hands on it. This January, I finally got to read it and I was not disappointed. This book is really different from the first one. While the first one is full of adrenaline, adventures and consuming feelings, this one is more slow-paced. We always read about the hero's journey, but we never get to read about the aftermath Wayward Son gives you that, and it's more realistic that I could have imagined.
Some heroes don't get their happy ending and sometimes it's hard to carry on. After a life full of adventures, what is left to do when all is over? Once again, the characters get to grow in different ways under a different light. Simon is struggling with depression, Baz is worried about Simon; Penny, for once, doesn't have a plan; and Agatha only wishes to leave her past behind. The book makes them even more human than in the previous installment. It might not be the full consuming romance book that I expected, but I got the book that I needed: a book that proves that life isn't perfect. But the story is far from over! There's still more room for the characters to develop, and for them to finally find their way. 
Simon Snow might be the worst chosen one, but his story is perfect. I can't wait to read Any Way The Wind Blows and see them get their happy ending...or as close as they can get to be happy. I fully recommend these books. You can find them on Amazon, Barnes & Nobles,Indie Bound or Audiobooks.  So, blast Carry on Wayward Son by Kansas and get reading, but most of all carry on…