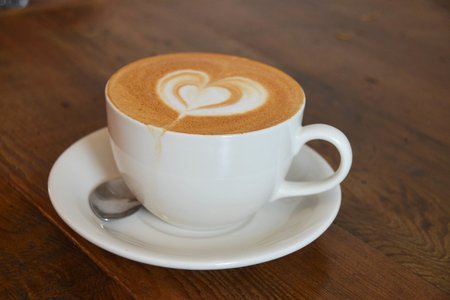 What it's Like Working as a Barista
Disclaimer: for privacy reasons I am not including the name of the business
Since the age of sixteen I've worked in various areas of work. I've worked at two different retail stores, a childrens daycare, and as a personal assitant in an office.. very differing areas of work, yes, but I used them as a way to explore things that interested me. 
Due to COVID I wasn't able to work for a long time and over quarantine I took the time to think about what my next steps were in my work life. With my thought process I came up with the soultion that I needd to leave my current retail job and explore something new once again.
Ever since I was in high school my friends and I would always wander around my small town and try all the local coffee places. I always adored the barista's and the environment they worked in. I love the atompsphere of all coffee places, no matter how fancy or dull the interior may be. I love the smell. There was not much I didn't like. Since my life was and is still so centered around coffee I wanted to explore a work environment that I felt was a part of me. I also wanted to leave my big corporate job to work for a smaller business.
At the end of summer I applied to 15 different coffee places and landed a job at the first one I interviewed at as I loved its atmophere and location.
I've been at this business for three months now and am going to share the in's and out's of being a barista.
To be honest, being a barista is more work than I had ever expected
It's more than coffee
When I started out at my job I was completely lost. I had never used an espresso machine before and it was so overwhelming that I truly believed I'd never catch on (I caught on in three days). The place where I work is on one of the busiest streets in New Hampshire and although it is a small shop it is always full of eager customers seeking an early morning coffee, an afternoon cappuccino, a late night double espresso.. you name it. But it's more than just coffee, there's tea, there's bakery items, there's lunch items.. the possibilities are endless, even in a place so small.
Customer's can be really...unpleasant
I really can't blame them, when customer's walk in they are more than likely sleep-deprived and looking for an easy fix. But wow, it can be unpleasant. It's hard to put on a happy face for people who do nothing but complain. Just last week a man came in seeking a chai tea latte, I explained to him that we had just run out of chai and that I was in the process of making some more so that it would be a few minutes. "Fuck this," he said, and stormed out of the store. People tend to not understand that making these drinks is a science.. on to my next point.
Drink's are a science
Making beverages is a lot of hard work. There is usually 2-3 workers behind the counter who are responsible for helping out the thousands of customers we receive a day while also ensuring that all coffee roasts are freshly brewed, we have enough iced tea, lemonade, chai, and various milk's in the fridge (most commonly whole, skim, almond, oat, soy). Not only this but we are responsible for ensuring the cups are fully stocked, the pastries are fully stocked, the espresso hoppers are constantly full, and the customers are always happy.
It's Exhausting
What comes with a days work is some severe exhaustion. We are constantly on our feet with something constantly in our hands. Since I've started I have been having some intense neck/back pain… and it just began.
- 
It isn't all bad though, If anything this may be the best job I've had yet. There's so many factors that have made it worth it.
Compliments from customers
I love receiving compliments from customers whether It be regarding my hair, my makeup, my nails.. but my favorite one thus far is our one regular who comes in and asks for me specifically to make his mocha latte, because he claims no one does it better.
Coworkers
The group of people I work with now have become my second family. There is not a day I go in and am not excited to see who I end up on shift with. The cooks even make me dinner a few time's a week which saves me money on groceries!
Tips
One of my favorite thing's in the world is… incentive. I love helping people out but it makes it all the more worth it when I know I've done a great job based on the tip the customer leaves me. Now this isn't always how it works- sometimes I can help a customer out by making them 4 pumpkin spice lattes, 2 cappuccinos', 3 hot teas and various bakery items and receive a $1 tip. Other times I can grab a customer an iced water and receive a $5 tip. It's helped me gauge a lot of how people are and how they treat others and has allowed me to work harder.
Free Drinks
Now this is a great work perk. It's always fun to get out and grab a coffee on the way to work but imagine being able to whip one up at work for yourself, made just the way you like (large iced-latte with almond milk, please)
There are so many things about this job that I love that cancel out the rest, and to be honest, a fast paced job always goes by so much quicker than a place that hardly gets any business. If you're looking for a career change, become a barista!