What I Love About Living In Maine
What I love about living in Maine
I am a Mainer, born and raised, and I love that.  Though most people I know aren't too enthusiastic about Maine weather, and the many feet of snow we get, I love it all! Here are a few of my favorite parts of the beautiful state of Maine, in no particular order:
1. The beaches
Maine is known for their beautiful coastline, and it does not disappoint.  Because summers in Maine are so gorgeous, beaches are the perfect way to cool down and relax (but don't forget your sunscreen).
2. The snow
If you live in New England, or any other place that gets a lot of snow, you probably know how much of a pain it is to shovel after a huge snowstorm.  Although that is true, there is something about a fresh snowfall that I love. The white trees and glistening ground are so stunning. There's nothing better then going sledding or taking a walk in the knee high snow (at least for me there isn't).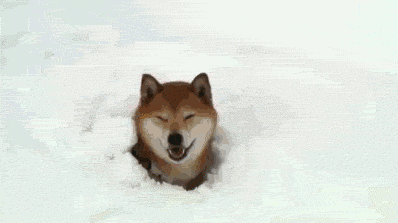 3. The forests/trails
So much of Maine is forests and trees and the scenery--it's just beautiful.  I always remember going on a trail right next to my house as a little girl and seeing the waterfall, climbing the rocks, looking for paper birch tree bark for my mom, and crossing the bridges, each one leading into a seemingly different world.  If you're an outdoorsy person, Maine is the perfect state for you.
4. Portland
I have lived in Portland my whole life, and there's something so special about it.  It's similar to most cities, like Boston, in the way it's filled with life and tourists from around the world, but Portland is different.  Portland is jam packed with boutiques, restaurants with some of the best food you'll ever have, and so many great memories. If you go to Portland in the wintertime, you'll see trees covered in lights and snowflakes hanging from light posts, and if you go in the summertime you'll be able to enjoy the warm weather, gorgeous views, and all the delicious seafood we have to offer.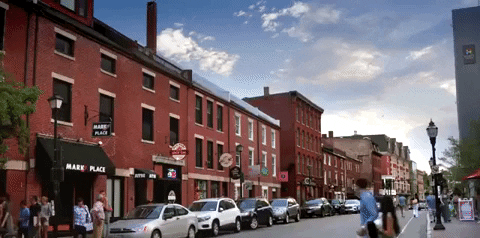 5. The food
As many know, Maine is known for its seafood, specifically lobster.  I am a seafood lover, and I can say that we have amazing fresh seafood, along with so much more.  There are so many fantastic restaurants here, especially in Portland, and we have had many chefs win Chopped on food network.
6. Our celebrities
Maine doesn't have too many celebrities, but the ones we do have are amazing.  To name a few, we have Patrick Dempsey, Anna Kendrick, and, of course, Stephen King.  Stephen King is near and dear to most Mainers hearts, as he still resides in Maine, and many of his novels are based in Maine.  Of course there are more famous people from Maine, but those are just some of my favorites. I'm not sure if this counts as a celebrity, but we also are the home state of L.L.Bean, which is very important to Mainers.
There are so many wonderful things about the great state of Maine, but I will limit myself to those six.  To sum everything up, I am especially grateful for this state giving me the best memories and times with my family.  I am so lucky and blessed to have grown up in such a beautiful state, and it will forever hold a special place in my heart.  Like I said, I am a born and raised Mainer, and that will never change.