Can't Miss Places to Visit on Martha's Vineyard
Growing up visiting Martha's Vineyard almost every summer has given me some of my most fond memories. Known for its wonderful beaches, sights, and foods with an upscale twist, The Vineyard is the place to pay a visit to at some point. The classic movie, Jaws, was filmed on the island, creating a scavenger hunt for fans of the movie to stake out various filming locations. Former President Barack Obama and many other well-known figures vacation here, and for a good reason. People all over, especially New England, flock to this small island for its charm every summer.
Although known for being an affluent summer colony, do not let that scare you away. Yes, it is very easy to go all out on the island with a stay at one of the gorgeous hotels on the water and eat at one of the top-rated restaurants, but it can be just as simple to downplay it and stay inland and try one of the hidden gems. Whatever you choose, just keep in mind that in the summer, it is definitely more expensive; especially during the Fourth of July. 
Whether you come for the day, or for the whole week, I am here to share some must-see places and my favorite hidden gems. Since it is an island, the only ways to access it are by boat or plane. The ferry is one of my favorite parts of the trip. There are a few different ferry options including the Steamship Authority and the Rhode Island Fast Ferry. The Steamship Authority can bring cars over onto the island. If staying for more than a few days, I would suggest bringing your car as you will be able to access a lot more. Either that, or bring your bike! Whatever you choose, you can't go wrong, as there are ways of public transportation around the island, and many bike rental shops. 
The island is comprised of 6 different towns, including another island. Whether you're here a day, for a week, try and explore at least a few different sections of the island to get the best feel. Some towns, like Oak Bluffs and Edgartown, attract more attention from tourists. One of my personal favorite towns, on the other hand, is Chilmark, known for its breathtaking sunset.
EDGARTOWN
My family stays in Edgartown every time we visit as we love being able to people watch all the time. This town is known for the shopping scene and gorgeous historic waterfront houses. For anyone wanting a taste of history, this is definitely the town for you, as many of the houses have history and some are even haunted. For a unique place to stay, some of these houses are available on Airbnb, but act fast because they book quick. Other options include waterfront hotels and small inns. 
Sightsee at the Edgartown Harbor Light
We like to bike down to this lighthouse early in the morning and take a small tour around the town before everyone floods it for the day. Bring a blanket or some chairs- you do not even need a book, and observe the boats in and out of the harbor. It is right in front of the Harbor View Hotel, an upscale hotel with the perfect (and very accurate) name.
Timothy Valentine; Flickr: https://www.flickr.com/photos/el_ramon/
Pay a visit to the Right Fork Diner
From our hotel, this diner is about a 15-minute bike ride. Out of the busy town of Edgartown, the Right Fork Diner is located in sprawling cow fields, and right next to the Katama Airfield. We love this place so much that my family went twice within 24 hours this summer. And yes, this is an active airstrip and you can eat out on the deck while planes come and go. Looking for something unique to do? You can also go on a Biplane tour.
You can view this picture from their Instagram here; https://www.instagram.com/rightforkdiner/ 
Pack your beach gear, and go to the beach for the day!
There are so many great beaches and so little time. Below are two of my favorites in Edgartown. 
South Beach
Facing out into the great wide ocean, South Beach is unique as it is in unsheltered, compared to the other beaches. Known for large waves and strong currents, south beach catches the eye of many surfers. Bring a frisbee or soccer ball and play on the wide and soft sanded beach. Rent a Jeep or take out some air in your tires and you can drive out onto the sand. Sometimes, Chappaquiddick is connected when the water is lower, and you can drive right out over the strip of sand connecting the two pieces of land. 
Bend in the Road Beach
Otherwise known as State Beach, this is a nice, calm beach that gets packed every day of the week so make sure to get there early for a parking spot! The catch to this beach is "Jaws bridge," a filming location for the movie. If you can only check a few things off your list on your visit, make sure this is one of them. It will give you major bragging rights.
Enjoy a meal from the deck of the Seafood Shanty
The best part of this experience is the view. Looking out over Edgartown Harbor is defiantly worth the wait to sit on the deck. 
Dinner menu: http://theseafoodshanty.com/menu/dinner
After dinner, visit The Scoop Shack
This place has some of the most unique ice cream flavors I have ever tried. One flavor I tried last year was buttered lobster.
Take a boat tour of the harbor
It's so fun to get a different point of view!
Bill Brine; Flickr: https://www.flickr.com/photos/8099556@N08/
See the Vineyard Sound perform
This all-male acapella group tours around the island All. Summer. Long. Go sit for a show and you won't be disappointed. I wouldn't even be surprised if you saw them wandering around Edgartown promoting their group during the middle of the day.
https://www.vineyardsound.org/
And last but not least: Shop and walk around! There are so many hidden gems in Edgartown including their book store and yummy food options! You may even bump into the founders of Vineyard Vines, one or two or ten times in the process.  
CHAPPAQUIDDICK ISLAND (Part of Edgartown)
There is a smaller ferry that goes to the island of Chappaquiddick. Although there is not much to do on this island, you can take a jeep tour out to Cape Pogue as you ride over sand dunes, visit the Mytoi Gardens, and even visit the famous bridge of the fatal incident involving Edward (Teddy) Kennedy in 1969. (Check out the movie Chappaquiddick, based on the events that unfolded, for more information).
https://www.history.com/news/ted-kennedy-chappaquiddick-incident-what-re...
OAK BLUFFS
One of the ferry ports on the island, Oak Bluffs, is a very heavy populated part of the island. Arrive in Oak Bluffs, and you will see many adorable gingerbread cottages, and many people wandering around and taking in the sights of the harbor.
Flying Horses Carousel
Though I haven't been in years as I'm older now, the carousel is defiantly a place to take the young ones. Deemed as the oldest carousel in the nation, there is something charming about this amusement ride. You collect small metal rings while making loops on the ride, and whoever collects the golden ring gets another free ride. 
Eat at Sea Smoke
One of the only BBQ places on the island. We frequent this restaurant while in town and love the food. At each table is a whole lot of napkins and wet wipes, and an indent in the table where a metal pan sits in front of you to throw away all the bone scraps from your meal.
Stop by Nancy's Restaurant
One of Barack Obama's favorite stops on his vacation. His daughter even worked here one summer. They supposedly make one of the best lobster rolls on the island. 
Again, Oak Bluffs is a big shopping town as well, so make sure to walk the streets and take in all the sights. 
My sister in front of one of three Vineyard Vine shops on the island.
VINEYARD HAVEN/TISBURY
Island Alpaca
Love alpacas? This is the place for you. Visit this large alpaca farm and pet the alpacas, look in the gift shop, and even participate in alpaca yoga or other special events. I think this is such a unique attraction on the island!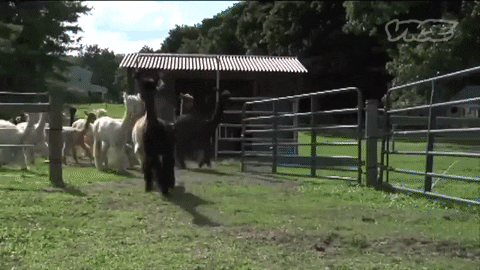 West Chop Lighthouse
Another historic lighthouse with a picturesque view!
Black Dog Bakery
Black Dog, a company founded on Martha's Vineyard, features articles of clothing with the silhouette of a black dog. They have both a Black Dog Store, along with a bakery! Stop by for some yummy treats, even for your dogs!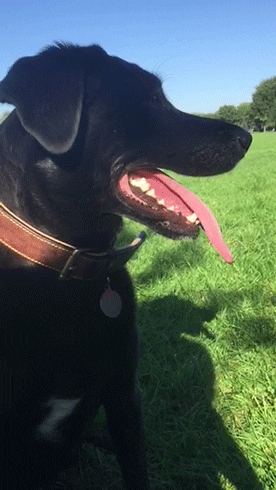 Vineyard Haven is mainly another ferry port with a lot of residential living. There are fewer tourists in this part of the island. Definitely take a spin around the town, though, as they have some cute shops.
WEST TISBURY
Pay a visit to West Tisbury's Farmers Market. 
Saturdays and Wednesdays
Alley's General Store
Opened in 1858, this is the oldest store on the island. With many yummy food options and gift ideas, this is well worth the visit. 
Credit: https://www.flickr.com/photos/chuck_taylor/; Chuck Taylor; Flickr
CHILMARK
Go to Menemsha Beach for a sunset dinner.
My absolute favorite thing to do during our vacation is to visit Menemsha. This is about a 45-minute drive from Edgartown and is almost off the beaten path. This is my all-time favorite hidden gem and something I tell anyone planning a visit, to consider.
Menemsha is a small fishers village with a public beach. Fun fact: This beach is one of the only ones you can see the sunset from on the East Coast. 
Get to the beach, and set up camp. Make sure to bring clothes you don't mind getting a little dirty, and lots of napkins!! Once set up, head over to one of the two fish markets. Either Menemsha Fish Market or Larsen's Fish Market. Both are great. My family usually each orders a lobster or two, and some steamers. We also usually get clam chowder or lobster bisque. The food takes about an hour to prepare so we head back to the beach and enjoy people watching and seeing the sun slowly creepy down the sky. Once the food is ready, we bring it back onto the beach and dig in. It is the most incredible experience. Sometimes so good the first night, we go a second night.
This is my family in 2011. 
And this is a picture from our most recent trip in 2019, still carrying on the tradition.
After eating, we wait until the sunsets. Pictured below, is my sister and me as the sun sets. Another cool fun fact- the buoy pictured far out in the distance of this picture is the same buoy filmed in the opening scene of Jaws.
AQUINNAH
Saving one of the most picturesque places for last, Aquinnah certainly carries a view. Drive up the winding hills of Aquinnah to reach Gay Head Light. This is a big tourist destination and certainly there's a reason for it. If hungry, stop at one of the restaurant or food shacks on the hill, and pick up a souvenir two.
Whether you come for a day or stay for a whole week, you will find many things to do. I hope I gave you a few ideas of places to stop on your first journey over, and if you've been to the island before, more places to add to your bucket list. 
https://www.flickr.com/photos/jpiekos/37505674990/in/photolist-Z9fouN-2n... John Piekos; Flickr