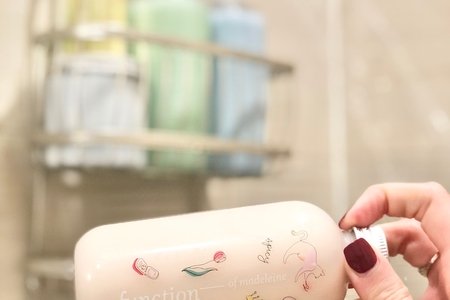 How to Combat Flaky Fall Skin
When the cooler months come along it always feels like there is an abundance of smokey eye tutorials and vampy lips. We can all agree that makeup changes with the seasons but what about skincare?
Fall festivities shouldn't include flaky skin. The dry air and brisk wind can help dry out your skin if you're not prepared for the season. I combat the weather's effects on my skin with a shield of hydration. The two products I love for moisture are sleeping masks and toners. 
Sleeping masks are thicker moisturizers that you layer on top of the rest of your skincare as the last step before bed. I use them every other night so I don't overload my skin. My favorite is Glow Recipe's Avocado Melt Sleeping Mask. It gently exfoliates with PHAs and hydrates with avocado and manuka honey.
There are lots of different types of toners that treat all skin concerns. Toners balance pH after cleansing and most have added benefits to soothe, hydrate, or attack acne. My favorites for winter are hydrating toners, specifically First Aid Beauty's Ultra Repair Liquid Recovery Liquid.
As a final tip, SPF is even more important than protecting your skin from the temperature drop, so don't forget to apply it every day regardless of the time of year or weather conditions. Even on cold, cloudy days, you can get sun damage! For the cooler months, I enjoy sunscreens that are more of a cream so I can really lock in the moisture before I leave for the day. Fré Skincare has an amazing one called Protect Me (use my code SHOW1 for a discount!!!).
What types of products do you use to heal and prevent dry skin? Do you change anything else about your routines? Let me know on Instagram!