5 TV Shows to Watch When You're Stressed
We all get stressed out sometimes. As college students, there are so many things going on in our lives that it's hard to find time to just relax and, well, do nothing. Upcoming exams, club meetings and part-time (or full-time!) jobs fill our schedules until one day we look at our planners and want to explode. As someone who has a tendency to get overwhelmed every once in a while*, sometimes the best thing you can do for your own sanity is plop down on the couch and do some serious binge-watching. So, here are five TV shows you should definitely watch when you're stressed.
1. The Good Place
"The Good Place" is one of those shows you can't help but feel happy watching. The writing is excellent, the characters are lovable and bonus: it's really forking funny.
2. Nailed It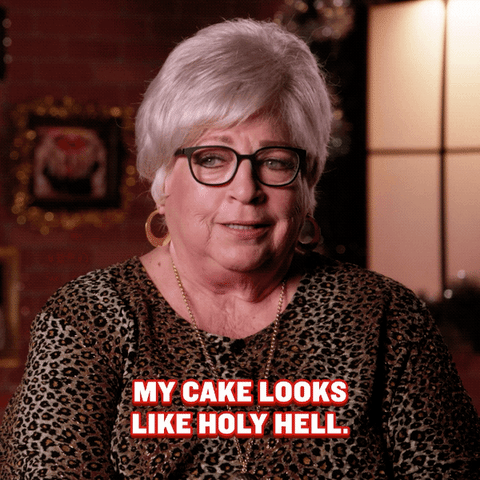 If you haven't watched "Nailed It" already, drop what you're doing and go watch it right now! This Netflix original baking show features three amateur bakers who are tasked with recreating expertly designed cakes and other goodies. The contestants are there to genuinely improve their baking skills and the end results never fail to make you laugh!
3. Scrubs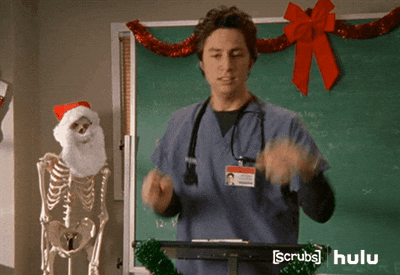 "Scrubs" might have ended nine years ago, but there's no doubt it's just as funny as the day it aired. Unlike most medical shows that are centered around improbable disasters and who's sleeping with who in the on-call room, Scrubs is hilarious, heartfelt and entertaining.
4. Brooklyn Nine-Nine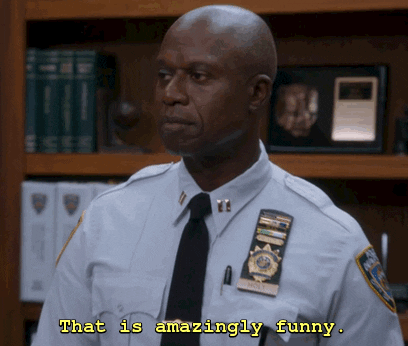 "Brooklyn Nine-Nine" never fails to cheer me up. The detectives of the Nine-Nine solve crimes like nobody's business, all while managing to make us laugh until our stomachs hurt (not to mention they brought us Gina Linetti, the greatest civilian administrator to ever grace our screens).
5. The Office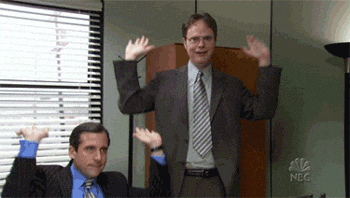 The Office is quite possibly one of the funniest shows ever created. Each episode comes with its own uniquely hilarious storyline, making it the perfect show to watch when you need a pick-me-up.
*literally all the time
[Gifs courtesy of giphy.com]