5 Reasons Halloween is Boo-tastic
Halloween is one of my favorite holidays, if not my favorite holiday, of the year. There's so much to love, but here are at least five reasons I love this spook-tacular holiday. 
1.

The Weather Is Awesome

Of course, the weather depends on where you live, but Halloween is in fall, and fall is usually that beautiful, in-between weather where it's not too hot or not too cold. You have a break from the burning summer weather but it's not freezing cold winter, either. Plus, I get to mix up what I wear! I can put short-sleeved shirt and leather boots and feel perfectly fine outside!

2.

The Colors are Boo-tiful 

Reds, yellows, oranges, oh, my! When the leaves fall, when you spot pumpkins, you see those beautiful combinations of colors! Perhaps I'm biased because red is my favorite color, but those colors combined just look gorgeous.

Chocolate and other candies? Yes! Apple cider? Yes! Pumpkin pie? Heck yeah! Food is good year-round, but special foods come out and are popular around Halloween—especially candy. I don't know about you, but I'll take any excuse to splurge on candy during the year.

Molly Longest / Her Campus

Obviously, you can dress up whenever you want, but Halloween's that time of the year where everyone dresses up. People wear superhero and witch costumes to school, work, and sometimes restaurants! How often do you get to do that as an adult?

Since it's a holiday, people put on all sorts of fun events during Halloween: haunted hayrides, scary movie marathons, and—my personal favorite—Halloween parties! Not only do these get you into the holiday spirit, they also give you a chance to catch up with friends!
Halloween is a time in your life to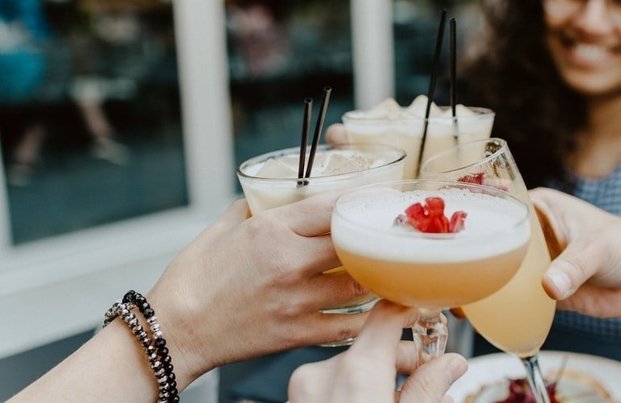 Photo by Luca Bravo on Unsplash just enjoy yourself, whether that's watching scary movies, going to costume parties, or just sipping some pumpkin spice!