12 National Holidays You Should Definitely Celebrate This May
In need of a reason to celebrate this May while stuck in quarantine? Use this list to celebrate some fun national holidays in May. Feel free to celebrate in your own way! If there's one you don't like, celebrate not liking it!
1.

May 2—National Fitness Day

With all the free time of staying at home, work to be the best you can be and celebrate your fitness! Hit the roads for a run or do an easy at-home workout since the gyms are closed.

2.

May 3—National Paranormal Day

In the mood for something spooky? Today, celebrate all things paranormal—ghosts, UFO's, cryptids, or anything else not understood. Catch up on some of the coolest paranormal experiences through movies, books, or podcasts.

Dust off the plastic lightsabers from your childhood and May the Fourth be with you! On Star Wars day, watch the movies with whoever you're quarantining with and argue over which movie is the best.

4.

May 6—National Nurses Day

This day is especially important this year, as the nurses (along with everyone else in the medical profession) are working tirelessly to keep up with this global pandemic. Shower the nurses in your life with appreciation today!

5.

May 9—National Moscato Day

For those over 21, celebrate today by having a glass of Moscato, alone or with those you're quarantining with. Feel free to make it into a self-care day and take a bath or do a face mask to accompany your Moscato. It also happens to be National Sleepover Day, but that will have to be postponed to after self-isolation ends.

6.

May 10—National Clean Your Room Day

In addition to Mother's Day, today is the day to clean your room! If it's already clean, then either perfect it to your liking or move onto another room. But if you're messy, take this opportunity to clean it up!

7.

May 11—National Eat What You Want Day

Today is the perfect excuse to eat whatever you want. If anyone questions you, just tell them that you're celebrating a national holiday!

8.

May 19—National Endangered Species Day

Learn something new today! Find a new endangered species that you didn't know about before and tell people about it! The more people that know about endangered species, the more we'll be able to save them.

9.

May 23—National Lucky Penny Day

Appreciate all the ways you've been lucky in your life today, and maybe you'll find a penny on the ground while walking around to bring you some extra luck!

10.

May 26—National Paper Airplane Day

Try out your hand at some simple origami today and make a classic paper airplane. As a fun way to pass the time, try out new designs, and see how far you can get it to fly!

11.

May 29—National Learn About Composting Day

Today is also a great day to learn something new—composting! It's easy to buy a compost bin to throw your food scraps in and watch until it becomes awesome nutrient soil for your plants or garden. Do some research and figure out if composting could work to reduce waste in your life.

12.

May 30–National Creativity Day

Today, embrace your creativity! Get out some paint, write some journals, or try a new craft! You never know what you'll be able to come up with until you get to it!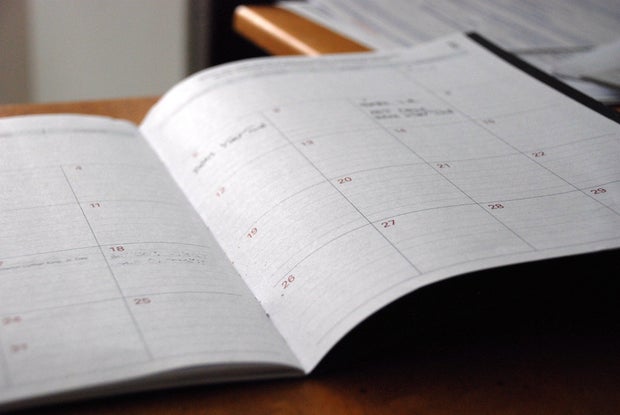 Free-Photos | Pixabay As a bonus, May is also National Salsa Month, National Strawberry Month, and National Lyme Disease Awareness Month, and May 1-7 is National Pet Week. Happy celebrating!