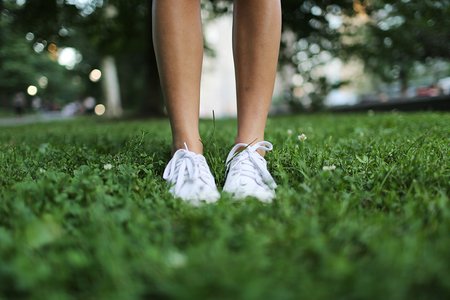 Serena Williams: The Queen Bee of the Court
The sport that I loved to play throughout my childhood and high school years was tennis. My passion for the sport stemmed from my favorite athlete, Serena Williams. From a very young age, Serena and her older sister Venus were trained for their tennis career by their father. The skills that they learned from their father would ultimately shape them to be two of the best and most well-known women's tennis players in the world.
Before even beginning a single match, Serena enters the courts with a curated outfit. Unlike most tennis outfits that mainly consist of blunt colors, Serena makes it a point to spice it up by adding her own twist. In the past, Serena has strutted vibrant colors, crop tops and even tutus'. Additionally, Serena isn't afraid to change up her hairstyles and play with various accessories. One of the most notable outfits that she wore to the courts was a mini catsuit at the 2002 US Open. Although it seemed to not be practical and appeared to be difficult to play in, Serena ended up still winning her match.  
Most women tennis players tend to have a lean body. However, Serena's build does not fit into this "mold." Her body has been scrutinized on multiple occasions over the course of her career. However, this does not discourage her from making bold fashion choices and upkeeping her muscular toned body. Additionally, most athletes peak for about a couple years and "retire" after a certain age. Serena, who is currently 37, holds more Grand Slams singles title (23) than any woman or man during the open era.
Apart from that, Serena does not let her personal life affect her career goals. Serena met Reddit founder, Alexis Ohanian, in May 2015 and later married him in November 2017. In 2017, Serena won the Australian open while being eight weeks pregnant with her daughter, Alexis Olympia Ohanian Jr. Although she is not the first athlete to compete while pregnant, she has definitely made herself more prominent with this achievement.
Serena continues to rack up more accomplishments each year. After she gave birth to her daughter, she stated to her fans that the birth of her child would not be the end point of her career and that she would make a comeback for the upcoming season. And as promised, Serena made her appearance at the 2018 Grand Slam. Dressed in a black cat suit, Serena claimed her throne of the tennis court and won. She is truly inspiring and her persistence throughout her life encourages me to not let others discourage me from pursuing my goals and dreams.