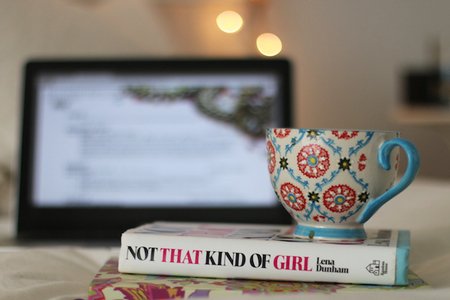 Reccomendations to add to your Quarantine Watch List
We've all been stuck inside now for a little more than a month and probably gone through our catalog of shows to watch. But while you may have heard of the big name shows and movies that have come out recently, there are also hidden gems that you should be aware of. But, do not fear, I shall let you know of those not only on the coveted platform of Netflix, but also other streaming platforms as well. Here are my recommendations:
1.

"Hollywood" on Netflix.

This miniseries produced by Ryan Murphy, known creator of "American Horror Story" and "Scream Queens," comes back with an innovative tale of Hollywood in the 1940s after World War II has ended. The story follows multiple characters as they pursue their dreams of making it in Hollywood. It includes a diverse cast and inclusive storylines including that of interracial dating and LGBT+ relationships. I have finished the series and can say that if you love the glamour of old Hollywood with a mix of modern-day ideals, this is the show for you. Warning, however, this show can get rather graphic so I would suggest not watching this one with your parents. 

2.

"Never Have I Ever" on Netflix.

This series follows Devi, an Indian-American high school sophomore, as she explores her life after her tragic freshman year and her attempts to lose her virginity to her school crush and class hottie, Paxton. I happened to finish this show all in one day and five hours later, during the final episode, I was full on sobbing. The story takes classic teen romance but adds heart through the main character of Devi and her struggles to find her identity as an individual, in her family and in her community. I would recommend this as a quick binge as the episodes are only 30 minutes long.

3.

"High School Musical: The Musical: The Series" on Disney Plus.

There honestly isn't that much original content on Disney+ to choose from, but luckily "High School Musical: The Musical: The Series" (or HSMTMTS) has stood out as a favorite for myself. Just like "Never Have I Ever," it is a quick binge with 10 episodes being around 30 minutes  each as well. But, even with the short amount of episodes, you are able to dive deep and connect with the student body of East High as they plan out a performance of "High school Musical" for their school play. The storylines are more complex and deal more so with real-life issues when compared to other Disney shows. And, beyond that, the show also has original music (if you are on TikTok, then there is a good chance you heard the song "All I Want," which is from this show). My personal favorite song from the show is "Wondering." With the songs, storylines and drama, you will definitely be hooked. 

4.

"Instant Influencer" on YouTube.

Instant Influencer" is a new YouTube Originals show hosted by the popular YouTuber and social media influencer James Charles. In it, he invites six makeup artists to LA in order to compete in a series of weekly makeup/influencer related challenges in the hopes of becoming the next up-and-coming influencers. If you love "RuPaul's Drag Race," this is the show for you. The show takes concepts from "RuPaul's Drag Race" and in fact has a drag related challenge in episode two. I would recommend giving this show a shot!
These are just some more shows to add to your never-ending quarantine watch playlist. These shows will leave you hooked and satisfied. Happy watching!