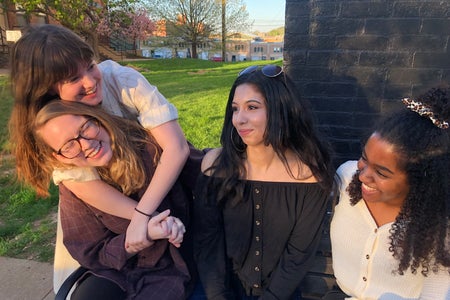 Her Campus at UMKC : There and Back Again
This article is going to be my memoir. It will be my thank you letter to this chapter and all of the people in it. Her Campus at UMKC changed my college experience and my life. If you're a reader that's been thinking about joining the chapter, this is the sign that you've been waiting for. 
When I came to UMKC, I didn't know anyone or have any friends. But, I got a department email about a chapter of Her Campus being founded by Krit, and I instantly knew I wanted to be a part of it. I had heard of other chapters on other campuses, and I wanted to find that community as I started a new year as a transfer student.
I became the senior editor and spent a year and a half doing editing and writing. Watching the chapter grow was an amazing experience, and we became a serious contender in the Her Campus world. But more than that, I was so thrilled to see the women that were coming together. I was able to meet so many kinds of women, and I was able to make some of the best friends that I have ever had.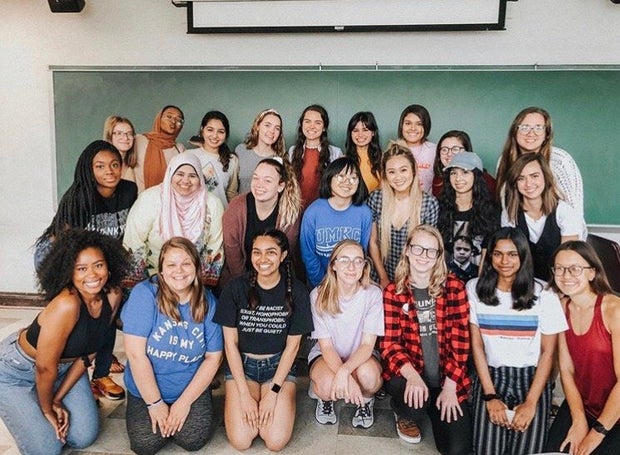 Camrin Buchholz This chapter and these women changed my college experience. After my freshman year, my mental health was at its lowest point. I didn't think I would graduate college. I had so little hope, I was trying to keep my head down and make it as far as I could. But finding these women changed everything. I found my girl gang and my support system.
This chapter was an opportunity to grow as a writer. But really, it was more than that. It became my home on my campus, and I'm sad to leave these women behind as I graduate. They changed my college experience, and I couldn't be more grateful. Thank you, Her Campus at UMKC.