I know October 1st was a few weeks ago, but this article was written in light of Nigeria's 60th birthday. For our celebrations, we call it Nigerian Independence Day. Normally, we would be celebrating this day in full fledged celebrations and festivities. This includes lots of dancing, screaming, delicious food and getting yelled at by my parents. Despite the last comment, this celebration is something I have been blessed to be a part of for so many years and it just felt different this year knowing it could not happen (thanks COVID-19). This day is just one of the many days of the year where I reflect on how thankful I am for my culture. In this article I'll share a couple reasons why I'm proud to call Nigeria home. 
Okay, first things first, who doesn't love food? I'm at the point in my life where I can live off a nice plate of jollof rice and not even complain. I grew up eating a lot of Nigerian food at home, partly because both of my parents grew up there and have much experience in how to make these cultural dishes. Some of my favorites are jollof rice, suya (like spicy, seasoned beef) and moi moi (made with processed beans). Unfortunately I am not super proficient in making all of these, but with the help of the pressure my mom puts on me in learning how to make them, I'm sure I'll learn soon enough. If you ever get the chance to try some authentic Nigerian food, do it as I promise you'll have zero regrets doing so.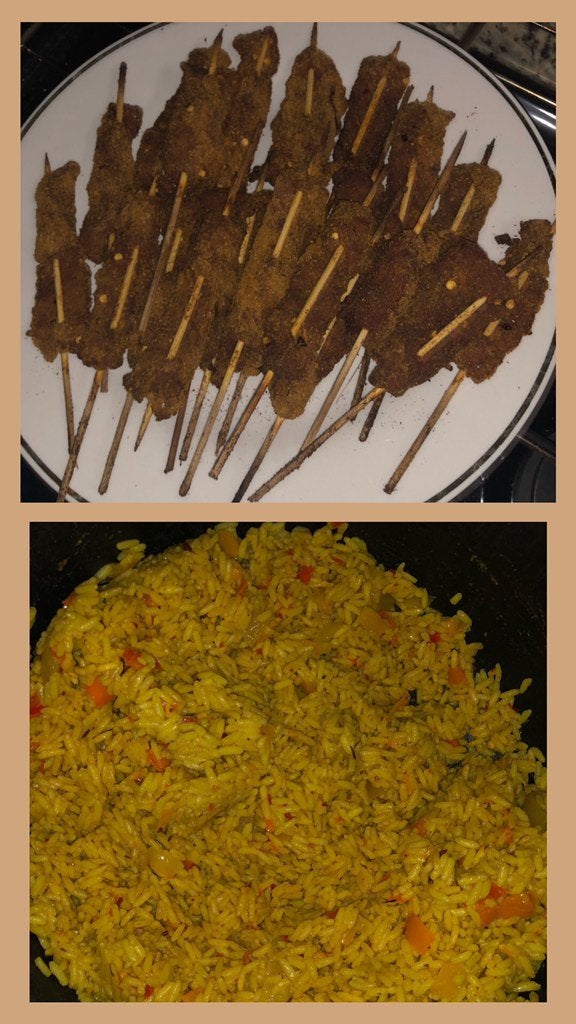 Original photo by Josephine Nwankwo Another thing I touched on in the beginning is the celebrations. I mean, who doesn't love a good party? From birthdays to weddings and even graduations, Nigerians are always down for a good time. In addition to coming for food, I love making fun of the aunts or uncles who dance funny and getting forced to come dance by random people. Also, did I mention there's money involved? It is typical to get sprayed and showered with dollar bills when it's your event. While I like spraying money on others, I would much rather the riches be sprayed on me, so yes, if you would like to throw me a party, say no more and I will be there. 
The last thing I want to mention is the concept of African time. Maybe you have heard it from your friends or have seen it, but basically it's just our way of showing up to our own events (and really any event) late. In other words, if the invite says 8 p.m., don't expect us to arrive until about 11 p.m.. I am convinced this concept has rubbed off on me, given the times that I show up to some of my classes, but we won't talk about that here. 
I can talk for hours on different aspects of Nigerian culture, but it would never be as great as experiencing it first-hand. Everyone's culture and background is different, and that's what makes us all unique. Be thankful for whatever that is and also be sure to share it with others.